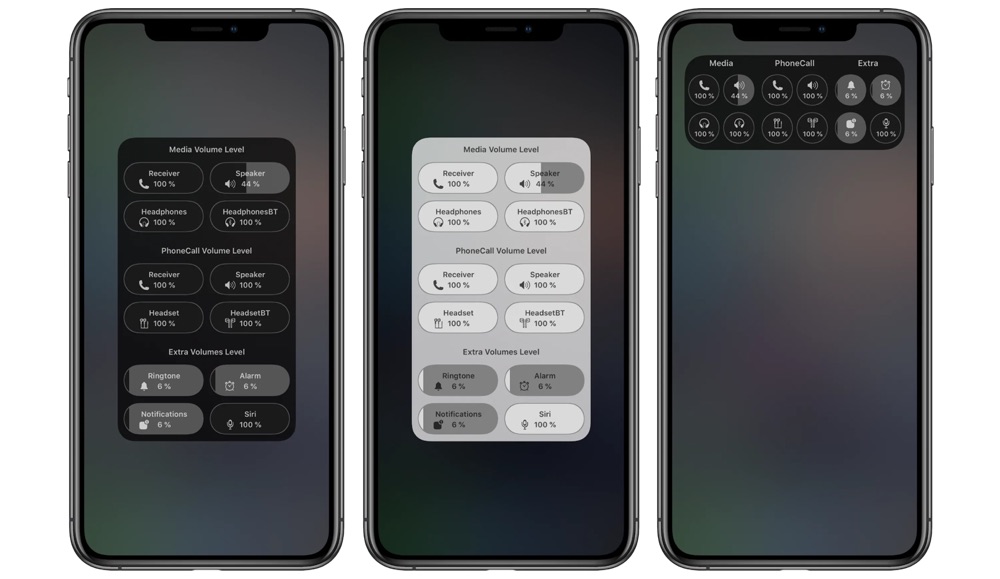 If you think iPhone's volume controls are over simplified, then SmartVolumeMixer2 tweak is for you. This tweak gives users more control over the Volume settings of their jailbroken iOS device by enabling them to individually set the volume of 12 different categories.
With SmartVolumeMixer2 tweak users can set the volume of various categories separately, independent of each other.
System Volume
Alarm
Siri
Speaker
Call Receiver
Headphones
Bluetooth Headphones
Ringtone
Notifications
For receiver, speaker and headphones users even get to set different volumes for when they are listening to music/media and when they are on call. So you can set speaker volume at 50% when you are on a call while having it at 80% when you are listening to music.
Thanks to SmartVolumeMixer2 you will no longer have to change the volume of your device based on every action you perform on your iPhone or iPad. This can save you a lot of time and effort since most of us find ourselves adjusting volume every time we receive a call, play music, at night for alarm or when we want to use headphones. All this can be solved with this handy and powerful volume tweak.
For the volume controls you get two styles that includes Classic and Modern. Both of them offer different look and easy usage and are designed to cater different preferences of users.
With this tweak you can also customize the controls and choose between four themes including Adaptive, Light, Dark and OLED. You can even change the size of the presented view according to your device's screen size.
You can get access to the SmartVolumeMixer2 controls using three methods. First method let's you assign any Activator gesture to the tweak while the second one let's you access it by shaking the device.
The third method, which many users will find more suitable let's you replace the system volume controls altogether, so you can access SmartVolumeMixer2 controls by pressing the volume up and down buttons.
You can download SmartVolumeMixer2 tweak from Cydia for $3.49. It is compatible with all devices running iOS 13 and iOS 14. It is available on developer's repo (https://midkin.eu/repo/).