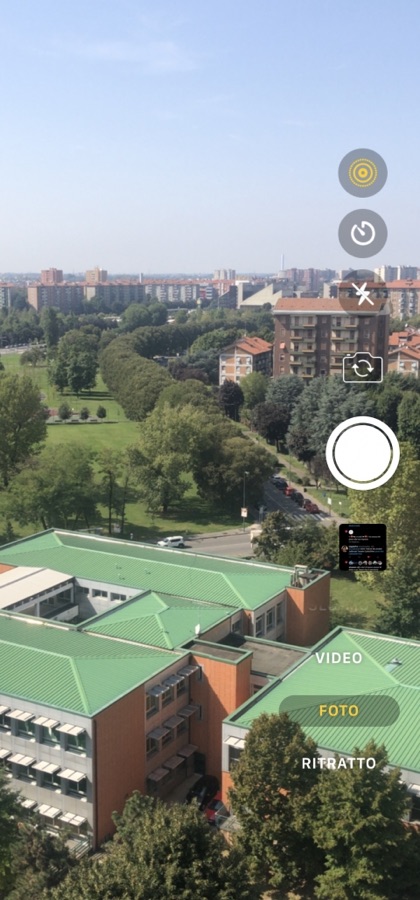 iPhone's camera app is pretty bad. For starters, it does not allow users to change the most basic camera settings, forcing them to open the Settings app if they want to make changes to the camera. Then there's the user-interface consisting of black bars for housing the camera controls.
These black bars cover a significant portion of the screen and reduce the amount of things that are visible to the user. A newly released tweak for jailbroken devices called SmoothCamera solves the Camera app UI problem by making its user-interface less obnoxious for the users.
Once this tweak is installed it does a few very noticeable things to the Camera app's interface that have a profound impact on how you use it. Most importantly it removes the black bars from top and bottom of the camera app, making the viewfinder area much larger.
It then puts all of the camera controls on the left side of the screen in a vertical layout. This makes them more accessible to the user as all of the options are within reach during shooting, a problem faced especially by users of larger iPhones.
This tweak solves the big UI problem with the stock Camera app and makes it infinitely better for the users. Even Apple knows how bad the Camera app is as it has made the black bars transparent. So that users can see what ultra wide lens is capturing and zoom out to take the ultra wide shot. Too bad the transparent bars are limited to the latest iPhones only, but thankfully those with jailbroken devices now have SmoothCamera tweak to fall onto.
You can download the SmoothCamera tweak for free from Cydia or Sileo from the YourRepo repository. If you don't have YouRepo already you can add (https://cydiageek.yourepo.com) to your sources. SmoothCamera works on all jailbroken iOS devices running iOS 11 or iOS 12.