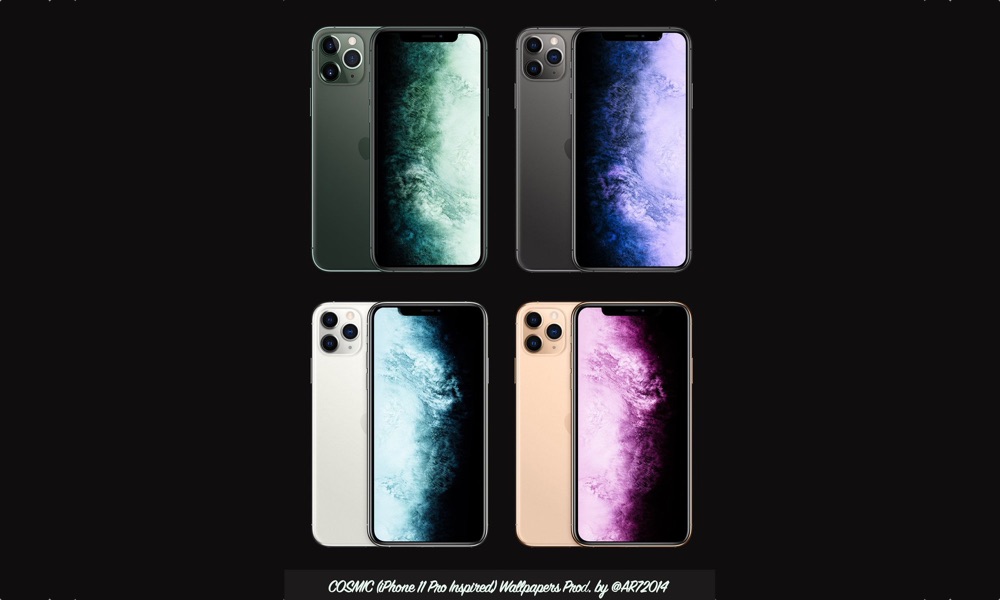 This is the new iPhone season, which means we not only get new devices but we also get access to new official iPhone wallpapers! We have already shared Apple's iPhone 11 and iPhone 11 Pro wallpapers here. However if you really dig the look of this year's marketing wallpapers, then you are going to love this Cosmic wallpapers collection by @AR72014.
The wallpapers take inspiration from Apple's own iPhone 11 Pro wallpapers and are designed to look similar to them. They not only feature the gorgeous cosmic look but they also come in a variety of colors. Since Apple has offered a different colored wallpaper for each color of iPhone 11 Pro, you also get 4 different shades of cosmic wallpapers matching the color of wallpapers featured in midnight green, silver, gold and space grey iPhones.
As usual you can download these high resolution cosmic iPhone wallapers on your device by long pressing on them. Once the wallpaper images have been saved to Photos app, you can apply them as your lockscreen or home screen wallpaper.
Below you can find these wallpapers optimized for all models of iPhone including iPhone 11 Pro Max, iPhone XS Max, iPhone 11 and iPhone XR. In the second section you will find the wallpapers that have been optimized for iPhone 11 Pro, iPhone XS and iPhone X. After that you can find wallpapers suitable for all other iPhone models.
Again, a huge shout out to @AR72014 for creating these beautiful iPhone wallpapers and sharing them with us on Twitter.
Cosmic Wallpapers for iPhone 11 Pro Max, iPhone XS Max, iPhone 11 and iPhone XR
Cosmic Wallpapers for iPhone 11 Pro, iPhone XS and iPhone X
Cosmic Wallpapers for iPhone 8 Plus, iPhone 8, iPhone 7 Plus or older