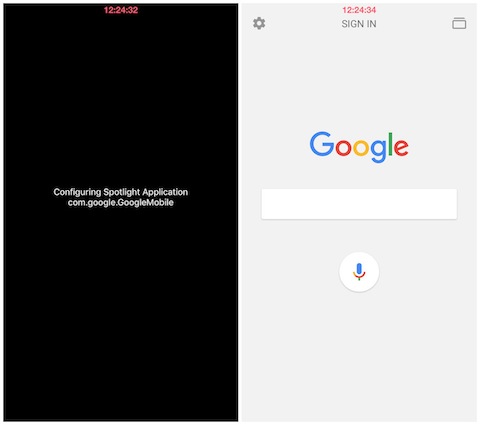 Many iOS users don't use the Spotlight search due to its limitations. If you are one of them, then we have got the perfect tweak for you. The new SpotApp tweak allows users to replace the default Spotlight feature of iOS 9 with one or more apps of their choice. From tweak's settings users can select any stock or third-party app they want, which they can access by swiping the left most page of their homescreen or by performing a pull down gesture.
While you can select any app to replace the Spotlight feature, SpotApp becomes especially useful when you are using a search app for the purpose. For example, you can select the official Google Search app to replace the Spotlight using SpotApp and perform quick searches in just a few swipes. As mentioned earlier, once you have selected the app of your choice, you will be able to access it by performing left swipe or pull down gesture.
SpotApp gives you a list of all stock and third-party apps that you can choose from. You can also choose different apps for the left and top spotlight spots. From settings, you can also choose to hide the homescreen icon of app you have paired with SpotApp.
You can download the SpotApp tweak from Cydia for $1.99. It is fully compatible with devices running iOS 9.