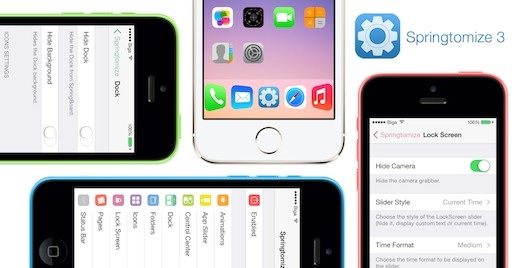 If you ask any jailbreak user to create a list of top 5 jailbreak tweaks ever released then we are sure Springtomize by Filippo Biga would be a part of that list. This insanely powerful Cydia tweak allowed users of iOS 6 to make big changes to the operating system from a single settings page. Springtomize is capable of making changes to iOS that would normally require users to install tens of tweaks on their devices.
After the release of evasi0n jailbreak Springtomize was the number one missed tweak by iOS 7 users. But now the wait is finally over as Springtomize 3 has been unleashed and is now available in Cydia for download.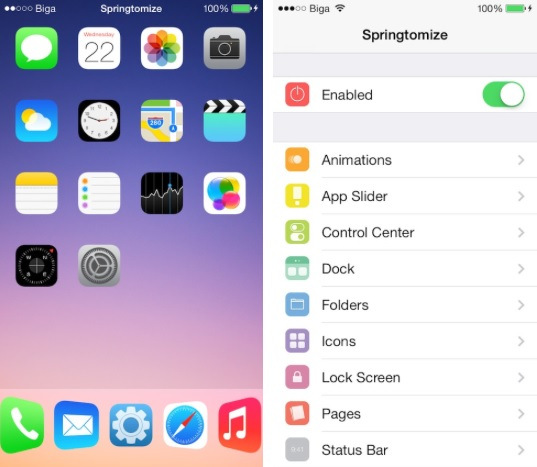 In addition to new features the latest version of this super tweak brings the same features that were loved by the users so much to iOS 7. With its detailed features users can change even the smallest details of their device.
The tweak provides customization options for animations, app slider, Control Center, dock, folders, icons, lock screen, pages, and status bar. It has dedicated options for different sections of the operating system with explanations for each function. It is available in 20 different languages.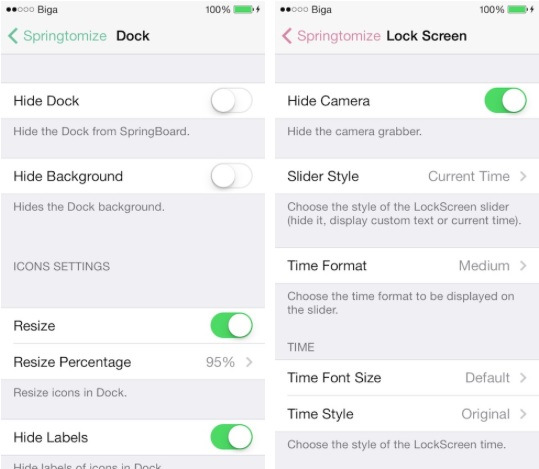 Springtomize 3 – iOS 7 is a must have tweak that every jailbreak user should own. It is available for $2.99 and supports all iOS 7 devices.