Those of you who have used the Google Translate feature on Android would know how useful it can be at certain occasions. Sadly the same feature is not available to iOS users, unless you have a jailbroken device. The new Tap to Translate tweak for Google Translate app brings the powerful translate feature of Android to iOS, allowing users to quickly translate text from any part of iOS.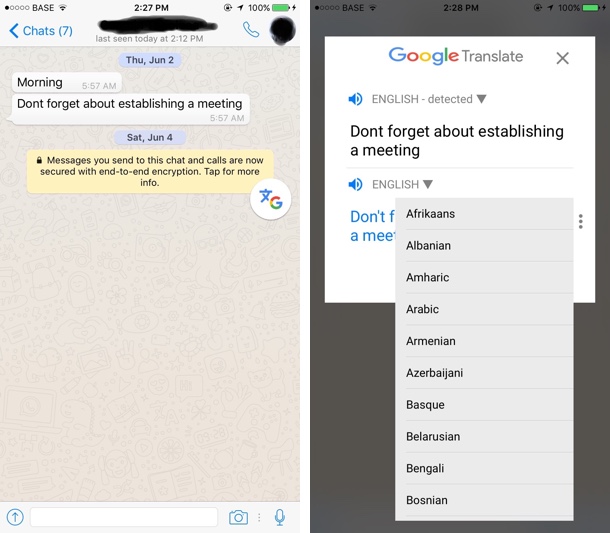 Whenever you copy a text in any language, the Tap to Translate tweak displays a pop over bubble that you can tap to translate the text. When the button is tapped you get a popup that lets you change the languages for your desired translation. The translated text is also displayed on this popup. You can even copy the translated text and paste it in your conversation without leaving the app in case you are talking to someone on messages. To dismiss the pop over translate bubble you can just tap and hold over it. The bubble will appear anywhere on iOS including messaging apps, mail apps or any app that allows you to copy text.
The tweak makes the life of translators a lot easier, since normally to translate text in Google Translate you have to copy the text, open Google Translate app, paste it and then after selecting the language you get the translation. With Tap to Translate you can do it in seconds within a few taps.
In order to be able to use the Tap to Translate tweak you need to have Google Translate app installed on your iOS device, which you can download from the App Store for free (Link). Tap to Translate is also available for free.