One of the articles we love to write here are the tweak roundups, as they give us an opportunity to mention the best releases of the day and make it easier for our readers to find them. This particular roundup is no different as it features some really nice hacks that have been released in Cydia recently. The tweaks we have featured in this roundup include CallLogPro 8, HideFavoritesTab Pro, SpringboardOrganiser and WallpaperSettings. Read on to learn what these tweaks do.
CallLogPro 8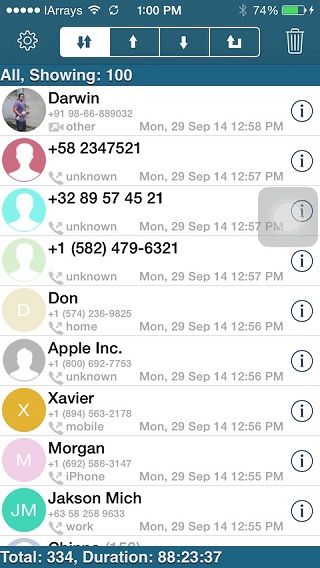 CallLogPro 8 as its name already suggests is a call manager that allows users to view and manage their call history in a more effective way than the stock solution. You can delete call history for individual contacts or get rid of them all in one go. There are plenty of features that make this tweak worth checking out. You can download CallLogPro 8 tweak from Cydia for $4.99. A free trial is available as well and the update is free for those who owned the tweak's iOS 7 version.
HideFavoritesTab Pro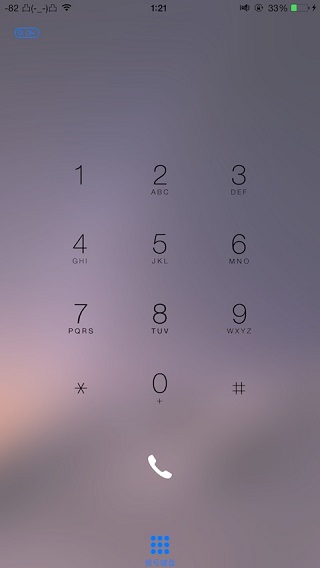 HideFavoritesTab Pro tweak allows users to hide certain parts and UI elements of the stock Phone app making it possible for them to personalize it. You can hide voicemail button, favorites tab, recents tab, contacts tab, make changes to the dialer screen and much more. You can download HideFavoritesTab Pro from Cydia for $0.99. There's a free version of the tweak available as well.
SpringBoardOrganiser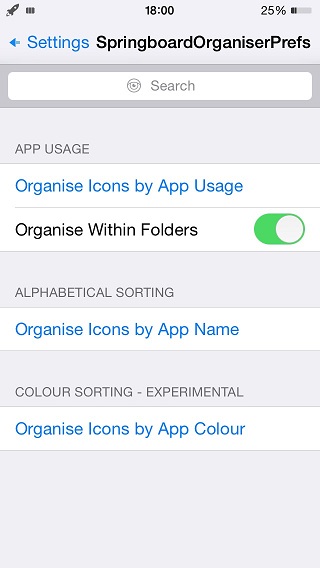 If you are looking for a way to organize the icons on your homescreen automatically then try the SpringboardOrganiser tweak from Cydia. It lets users organise icons by app name (alphabetical order), app's icon color or by individual app's usage. You can download it from Cydia for free.
WallpaperSettings
WallpaperSettings is a tweak that lets you change certain aspects of the homescreen wallpaper. With this hack you can disable the shadow, hide the wallpaper altogether and disable wallpaper zoom. It is a free tweak as well.
Disclosure: iOSHacker may receive a commission if you purchase products through our affiliate links. For more visit our privacy policy page.