Over the past few days several awesome Cydia tweaks have been released in the jailbreak store. Due to the high volume of releases you may have missed some or all of these new hacks for iPhone, iPad and iPod touch. To make sure you don't miss the best Cydia had to offer this week we have create a list of 5 tweaks that became available for download. The short roundup includes Axial, InstallReset, KillBoard, NoSwitchBar and ReturnToSender. Read on to learn what these hacks do and how you can download them on your device.
Axial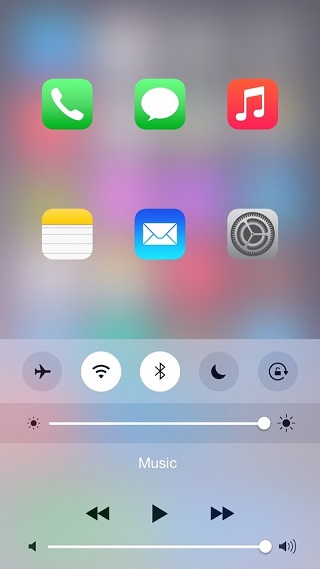 Control Center is a nice utility that makes accessing toggles and other controls a lot easier. The only problem some iOS users have with CC is the empty space that remains on top when you pull the Control Center drawer on your device. The new Axial tweak fixes that by putting quick launch icons for user's favorite apps in that place. So you can quickly access the app you want to use by bringing up the Control Center and tapping on the icon. The tweak also packs a temporary auto unlock feature for the lockscreen. You can download Axial tweak from Cydia for $1.50.
InstallReset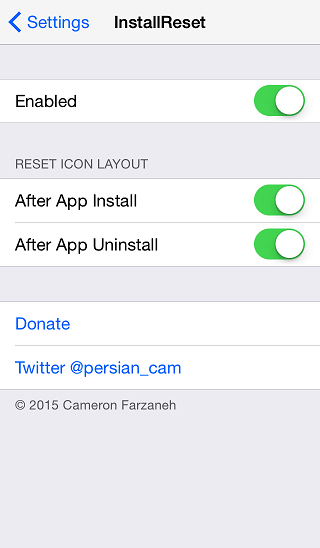 If you like to keep your homescreen icons arranged in alphabetical order then the new InstallReset tweak is a must have for you. This tweak simply rearranges the icons after an app is installed or uninstalled so you don't have to. It is available for free in Cydia.
KillBoard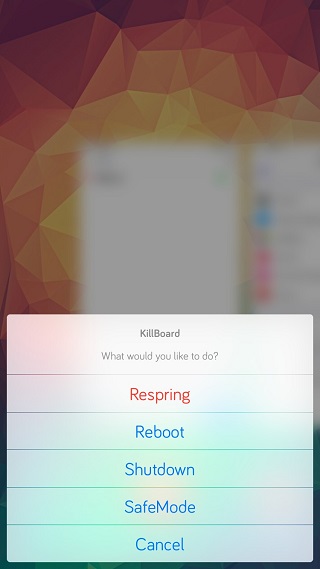 KillBoard makes it super convenient for users to respring, reboot, turn off or put their device in Safemode. Users can simply get to the app switcher screen and swipe up to access the useful menu seen in the screenshot above. There are no options to configure for this tweak, you can download it from Cydia for free as well.
NoSwitchBar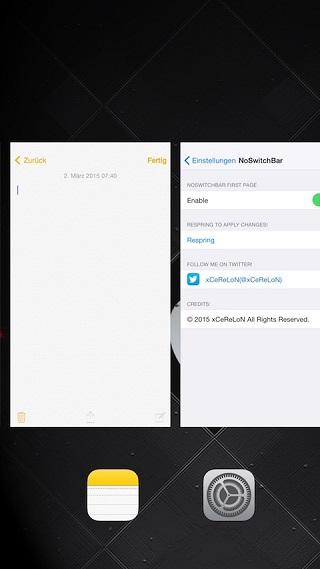 If you are someone who pays too much attention to detail then you may have noticed the status bar appearing in app previews of app switcher, which may have bothered you. If all this is true then NoSwitchBar tweak can help, as it simply removes status bar from the preview cards. This gives your iPhone's app switcher a cleaner look. You can download this tweak from Cydia for free.
ReturnToSender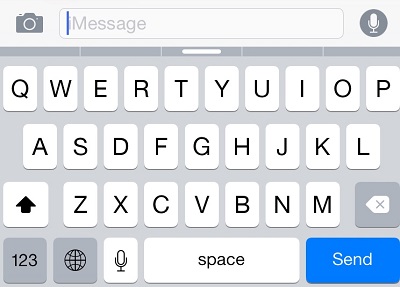 ReturnToSender tweak makes it possible for users to send a reply in iMessage app by hitting the return button. The tweak also renames the 'Return' button to 'Send' making its functionliaty clear to the user. ReturnToSender is still in beta and can be downloaded from Cydia for free. Add this repo to download this hack http://skyfrost.github.io/repo/.
Disclosure: iOSHacker may receive a commission if you purchase products through our affiliate links. For more visit our privacy policy page.