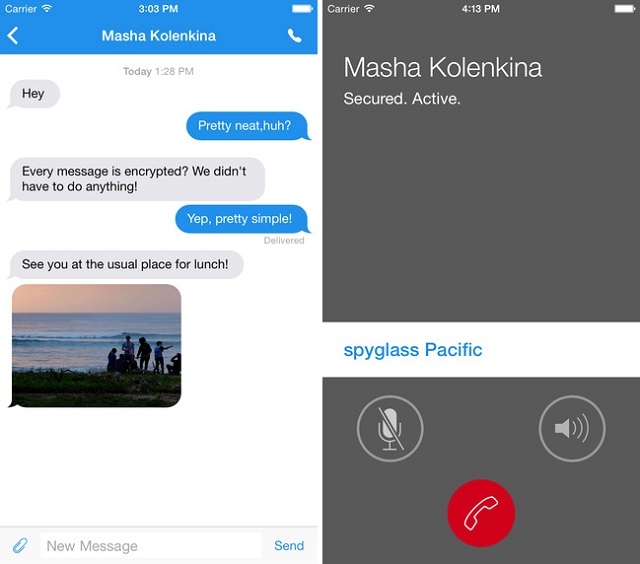 Last year we told you about Signal app, which allows users to make encrypted calls with other Signal users. The app that is available on both iOS and Android made it possible for normal users to have this functionality without investing in expensive equipment. In the era of mass surveillance Signal app was a breath of fresh air. Now the app has become even more powerful as it has added the ability for users to send and receive encrypted text messages. The app even has group chat feature. You can not only send secured messages but also share attachments such as images and videos.
For encryption of text messages the app uses the TextSecure protocol. The best thing about this app is that it works though the internet so your messages and attachments will not only be encrypted but you will also not have to worry about SMS or MMS charges.
For calls Signal app uses the modern ZRTP encryption protocol that ensures end-to-end encryption for audio calls. Just like the new text messages feature, phone calls are also made through the internet and not the cellular network.
Perhaps the only drawback of Signal app is that you and the person you are communicating with, both need to have Signal installed in order to talk to each other.
If you care about privacy then Signal app is the way to go. The app is totally free to use on both iPhone and iPod touch.