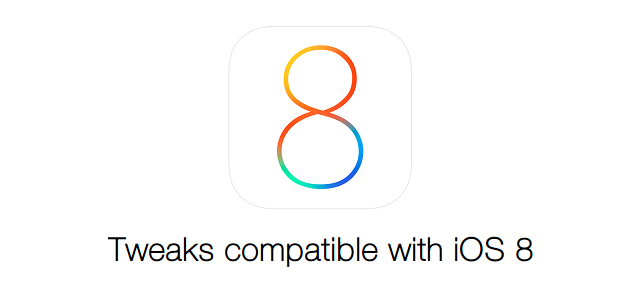 Now that a stable jailbreak for iOS 8 has been out for many days many popular Cydia tweaks that we used and loved on iOS 7 and older versions of iOS have started to add support for the new operating system. We have already published a massive list of iOS 8 compatible tweaks and today we are going to build on that as we tell you about more tweaks that have recently been updated for iOS 8.
MyWi 8.0
One of the best tethering app for jailbroken devices, MyWi 8.0 has been released with full support for iOS 8 and iPhone 6. With this tweak you can easily create WiFi hotspot from your iOS device and share the network with your laptop and any other WiFi device. It is available for free in Cydia as a trial and costs $19.99.
3G Unrestrictor 5
This hack allows users to access certain internet related features over cellular network that are normally only available when you are on WiFi such as HD Youtube videos, large App Store and iTunes Store downloads, iCloud backups and more. 3G Unrestrictor gained iOS 8 support and it is now available for download in Cydia.
Default iOS animations seem slow to some users so this tweak changes that by making them faster. You can configure NoSlowAnimations from Settings. It is available for free.
Protean is the ultimate status bar tweak that allows users to rearrange and hide items from their device's status bar. You can also add new items such as flipswitches, shortcuts for apps, notification count and more using this tweak. There are tons of things you can do with Protean and now that it supports iOS 8, you can download it on your iPhone 6 and 6 Plus as well. Protean is available for $1.99.
Browser Changer
Want to make Chrome or any other third party web browser your default on iOS 8? Well now you can thanks to Browser Changer that recently got updated to support the latest iOS version. It is available for free.
Appro
Appro lets your protect your private information and data by allowing you to lock, hide and rename apps. The tweak has several additional options such as ability to block notifications for certain apps, take photo when someone tries to access a locked app and much more. It is available for $2.99.
MoreInfo
MoreInfo tweak enables iOS 8 users to search information about currently playing media directly from the web browser. It supports a wide range of services including Google, IMDB, iTunes Store, Rap Genius and more.
Media Downloader
Media Downloader makes it possible for jailbreak users to download their favorite Music and Videos from major websites online. It even lets you share downloads through email and transfer them to your computer. Want to share downloads with friends? Media Downloader has got your covered with its FTP and HTTP server support. You can download this utility from Cydia for free.
ListeningLauncher
ListeningLauncher tweak allows you to launch the app that is currently playing audio through an Activator gesture. If nothing is playing in the background the tweak would launch the app you used last with ListeningLauncher. It is available in Cydia for free.
NoteCreator
NoteCreator is a useful hack that lets you create notes from anywhere on iOS by performing an Activator gesture. When you perform the gesture a pop up appears that lets you create a quick note. It is available for free as well.
CCDock
CCDock brings Control Center to your homescreen dock, letting you swipe through different sections of CC right from dock.