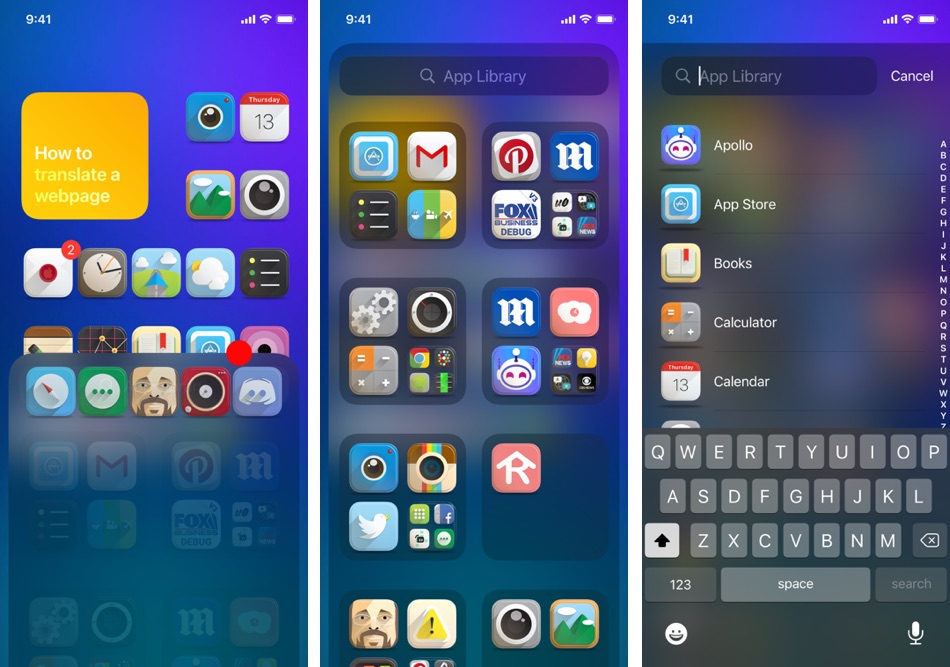 Vinculum 2 tweak for jailbroken iPhones solves the issue of App Library page being unnecessarily far by allowing users to reach the App Library with ease. This tweak moves App Library from the last page of home screen to under the icon dock.
App Library is a cool iOS 14 feature that is designed to make user's life easy by decluttering the iPhone's Home Screen. While the feature is very useful some people complain about App Library being too far out of reach. Since App Library is accessible after the last page of the home screen, swiping to it can take time and effort.
After installing this tweak you will be able to access App Library page by swiping up on the iPhone dock. The best thing about this tweak is that it does not disturb iOS's swipe up gesture for accessing the home screen on newer iPhones. So instead of making you swipe up from the bottom of the screen, you can tap on the top section of the dock's background and slide up.
Once App Library is visible it looks exactly like the default page. You can access the sections and tap on the search button to access App Library list view.
You can download the Vinculum 2 tweak from the Packix repo where it is available as a $0.99 download. It works with iOS 14 or later.
More App Library tweaks: