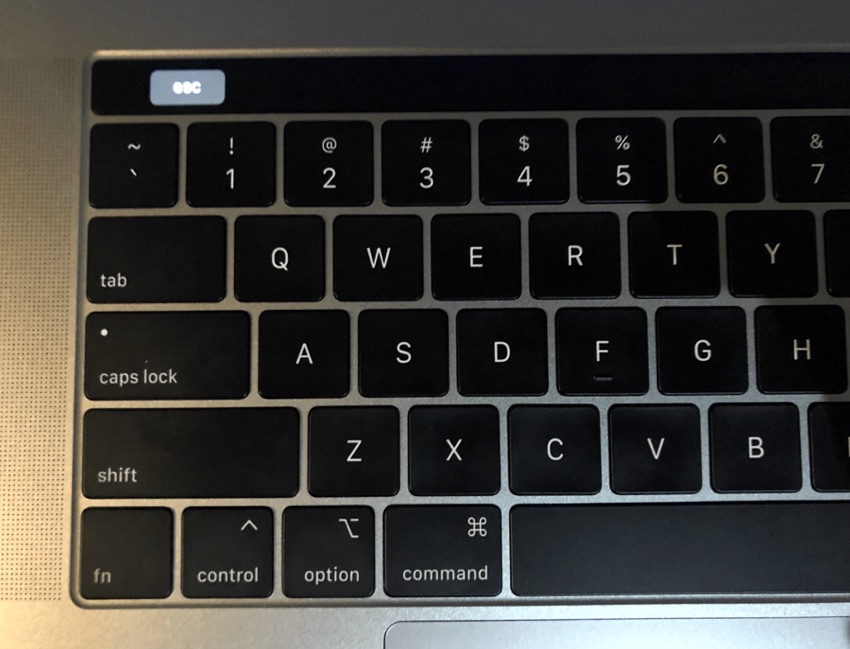 Recently while I was using my 2018 MacBook Pro with Touch Bar I placed my MacBook in Sleep and went outside for a few minutes. When I came back I noticed that upon pressing keys the screen won't turn on, while the Touch Bar would only show the button for the escape key. I could press the caps lock button and its light would turn on and off, but I was unable to do anything else. I was getting MacBook Pro black screen at startup without any explanation.
I tried force rebooting my MacBook by long pressing the power button (it's the Touch Bar button for those who don't know) but the problem persisted. Rebooting didn't help and the MacBook will start with a black screen with only esc key showing on the Touch Bar.
After a few minutes of trying different solutions and fruitlessly looking online my MacBook Pro still wouldn't turn on, however I was finally able to solve the issue by resetting my MacBook Pro's NVRAM. While resetting NVRAM is a common solution to many Mac problems, it is not something many people know about. So if you are not having this issue right now, it is still worth learning how to do it in case you ever need it.
Fix Black Screen Issue On MacBook Pro Touch Bar
This guide is for all MacBook Pro Touch Bar models including those with T2 Security chip and those without it. By following these steps you can reset MacBook Pro's NVRAM and fix the issue where MacBook Pro only shows esc key on Touch Bar.
Here's how you can reset NVRAM of your MacBook Pro with Touch Bar and solve the black screen issue.
Shut down your MacBook by hard pressing and holding the Touch ID button.
Once the MacBook has turned off turn it on, and press and hold the Command-Option-P-R key combination.
Release the keys after you see the Apple logo on the screen.
After you have successfully reset NVRAM of your MacBook Pro Touch Bar your MacBook should boot like normal and the display will start working once again.
There you have it, this is how you can quickly solve black screen MacBook Pro issue and get rid of the issue where MacBook Pro Touch Bar only shows escape key. If you have any questions, regarding this guide, then let us know in the comments section below.
Disclosure: iOSHacker may receive a commission if you purchase products through our affiliate links. For more visit our privacy policy page.