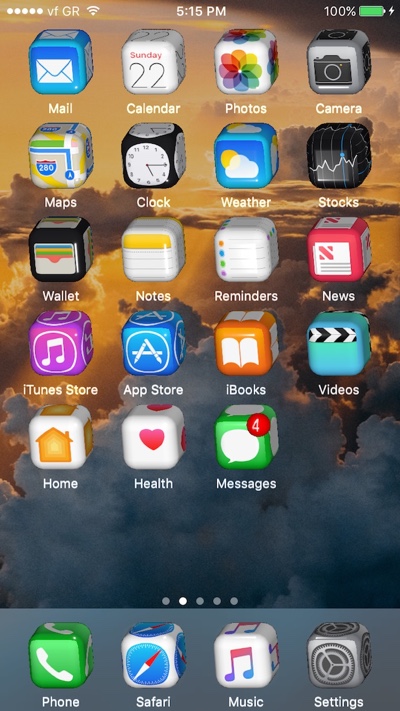 The iOS homescreen is pretty boring and has been the same since the first iPhone. Every year with new versions of iOS Apple tweaks the icons a little, and that's pretty much it. Vision tweak however brings new life to the iPhone homescreen by adding fully animated 3D icons to it.
The tweak uses Apple's SceneKit framework in order to create real 3D icons for all your applications. These 3D icons follow the device's movement and turn in the direction your move your device to by taking advantage of its sensors, giving you an amazing effect. Vision tweak is full of customization options and offers several 3D effects including Solar System simulation, 360 rotation, Morphing and more.
The icons also animate as you move from one homescreen page to another. You even get to choose the 3D shapes of your icons with 6 different options.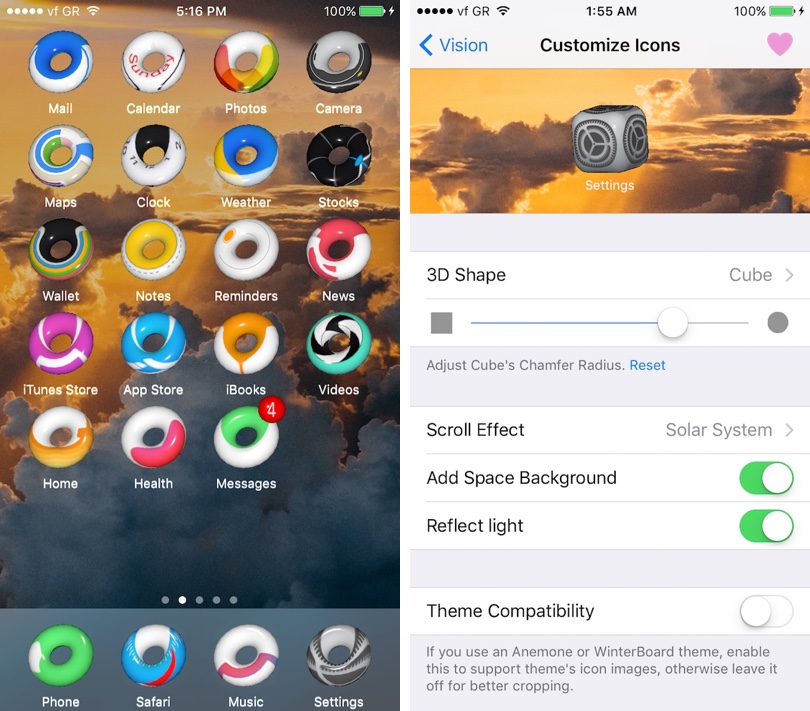 Vision tweak is compatible with most springboard tweaks including the most popular ones such as WinterBoard, Barrel, Springtomize etc. It works with iPhone 5 and above, iPad 2 and above and iPod touch 3rd gen. and above.
You can install it on a jailbroken device running iOS 8 all the way up to iOS 10. Vision tweak is available in Cydia for $2.99.