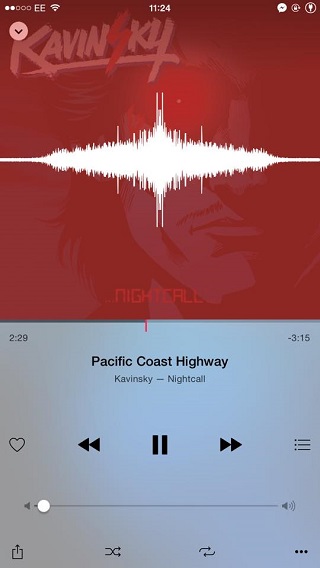 One thing that the otherwise awesome stock Music app of iOS lacks is a visualizer. Having a visualizer in a music app can really bring it to life and even enhance the music listening experience of the user. Sadly Apple isn't a big fan of this feature as it hasn't included it even after several redesigns of the Music app, that we have seen in past few years. Luckily for us, a new jailbreak tweak called WaveFlow brings this most wanted feature to the app along with a bunch of visualizers to choose from.
The tweak that supports the iOS 8.4 Music app brings a visualizer not only to the now playing screen but also to the lockscreen. Users get option to choose from different looks and can even customize visualizers by adjusting their colors, wave length, line style among other things. A bunch of options are available in the tweak's preference panel where you can edit various settings affecting the looks and working of the tweak.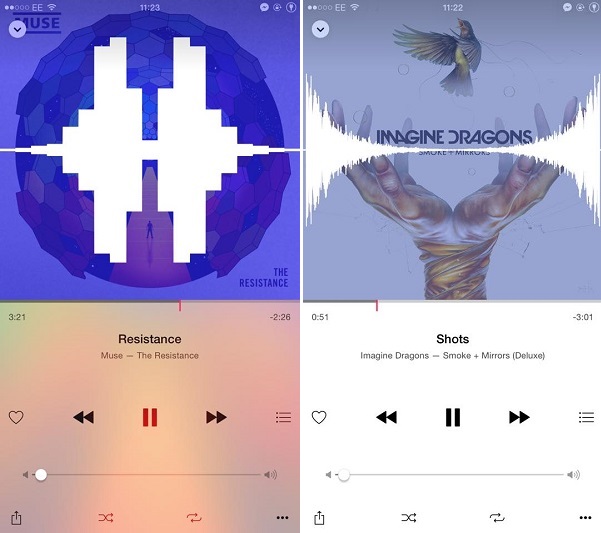 You can download the WaveFlow tweak from Cydia for $1. As mentioned above it requires iOS 8.4 or higher to work.