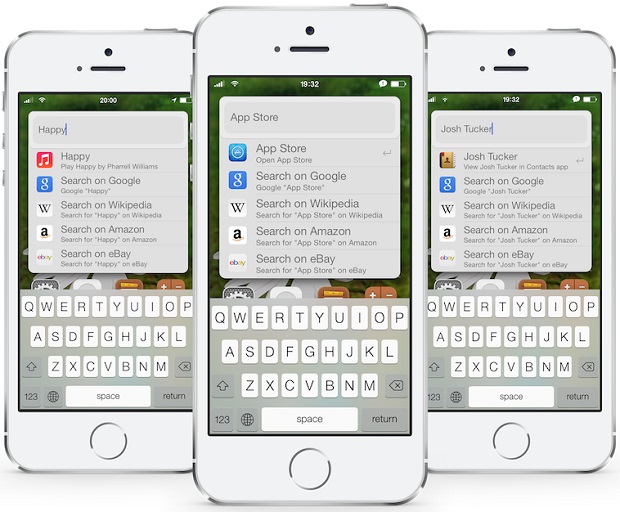 iOS has the built-in spotlight feature that makes it easier for users to search for different types of content on their iPhone right from the homescreen. While spotlight is a handy feature there's a lot that is missing from this iOS feature.
A new Cydia tweak called Weasel aims to fix that problem by bringing advanced system-wide search and shortcut utility to jailbroken devices. Weasel tweak can be accessed from anywhere from iOS using a simple activator gesture assigned by the user unlike Spotlight search that only works on the homescreen.
With Weasel you can search for different types of content including music, apps, contacts and more. You can also perform different tasks such as calculations, get definitions for words, perform searches on different search engines and websites such as Google, Wikipedia, Amazon and more.
Perhaps the most interesting feature of Weasel tweak is that it enables users to instantly access system commands. All they have to do is activate Weasel using the assigned gesture and then type in 'System'. Doing this will bring options such as power off, reboot, respring etc.
Weasel is a great tweak that adds a handy utility to iOS 7. There are a few things missing from it in the first release such as support for landscape mode but developer has promised to add that in upcoming updates.
Weasel tweak is available in Cydia for $1.99. It requires iOS 7 and fully supports ARM64 devices.