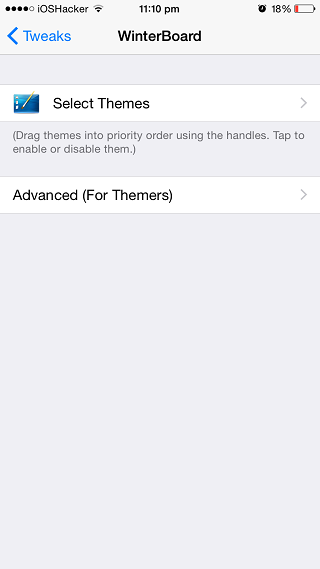 One of the most popular and essential iOS jailbreak utility, WinterBoard has finally been updated to add iPhone 6 support and it is now available for download. The tweak supports iOS versions up to iOS 8.1, allowing Cydia users to download themes, icon packs, wallpapers and more on their devices and customize them according to their liking. One of the most notable changes in this update is that now WinterBoard no longer has the app icon on the homescreen. From now on users will only be able to access WinterBoard preferences from the Settings app of their device.
The update also brings better resource pathing, support for @3x image hunting, preferences icons and more. If you are jailbroken then you can download the latest version of WinterBoard for free. After downloading WinterBoard you will have to download themes for your device separately. Read our guide to learn how to download and install themes on iPhone or iPad using WinterBoard.
Also, don't forget to check out our posts featuring some really nice WinterBoard themes.