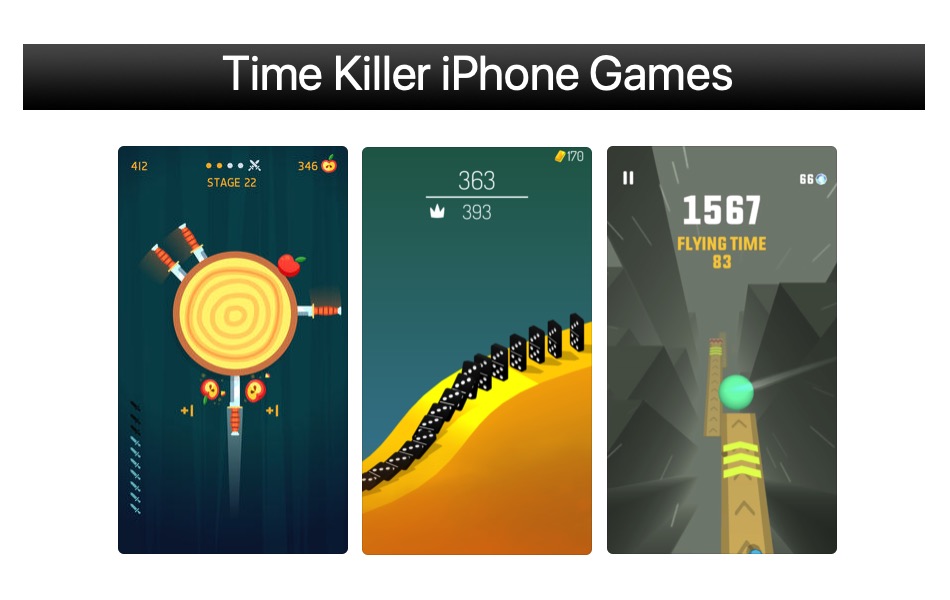 I am not an avid iPhone gamer however I do like to play games on my device when I am bored and sitting in a waiting room for an appointment or waiting for my flight at the airport. If you are like me and are looking for fun and time killer games for your iPhone, then you have come to the right place. In this article we will share with you 10 time killer games that you should start playing right now. These games are addictive and most of them are free.
1. Darts of Fury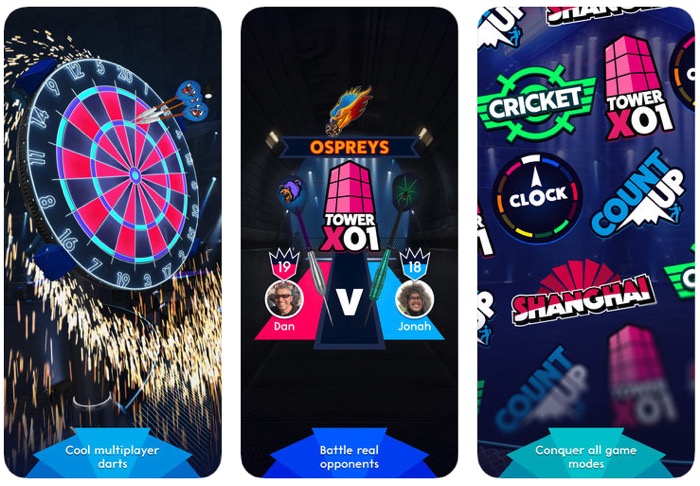 Darts of Fury is a great dart game that allows users to play against others online. The instant start and quick gameplay ensures that you can enjoy this game for short spans of time as well as for long hours. To play Darts of Fury simply slide your finger on your screen to score the highest in your three turns. After three turns your opponent will be allowed to take shots, this process will repeat until one of you reaches the target score and wins the game. Darts of Fury is available for free at the link below.
2. Man Vs. Missiles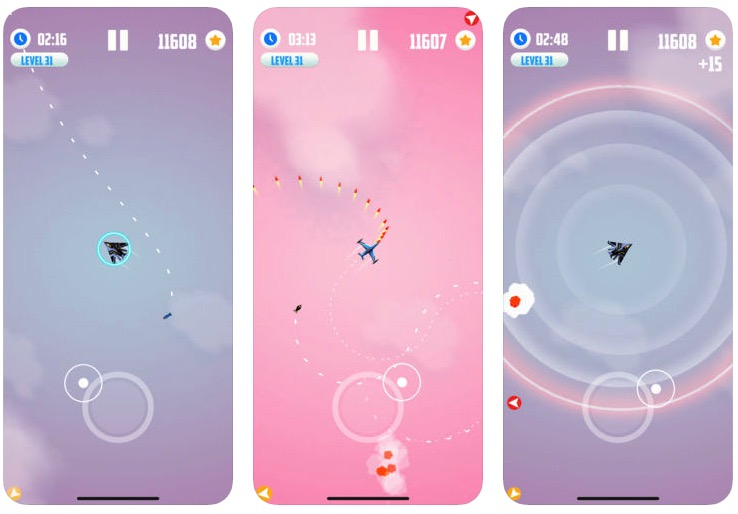 Man Vs. Missile is a fun and a great time killer game in which you have to fly your plane and avoid getting hit by incoming missiles. The game lets you control the plane and perform manoeuvres by moving your finger around the on-screen joystick. During the flight you have to collect coins and get power-ups like speed boost, ammo, shock wave and shield that are helpful in beating or destroying the missiles. The game also features engaging career modes that is full of challenging tasks that you have to complete. You can download Man Vs. Missiles for free using the link below.
3. Domino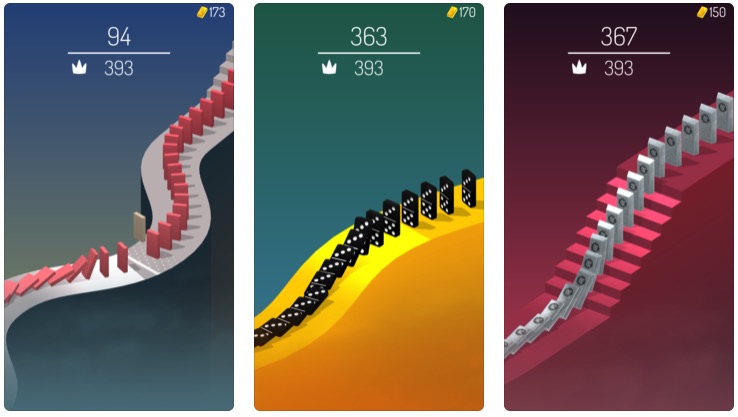 Next on our list of addicting and time killing iPhone games is Domino. It gives users the ultimate satisfaction by allowing them to keep the flow of dominoes falling. Users have to tap on the screen at the right time to place a domino and make sure the process does not stop. This game is one of the best free iPhone games out there. You can download it from the App Store for free.
4. Knife Hit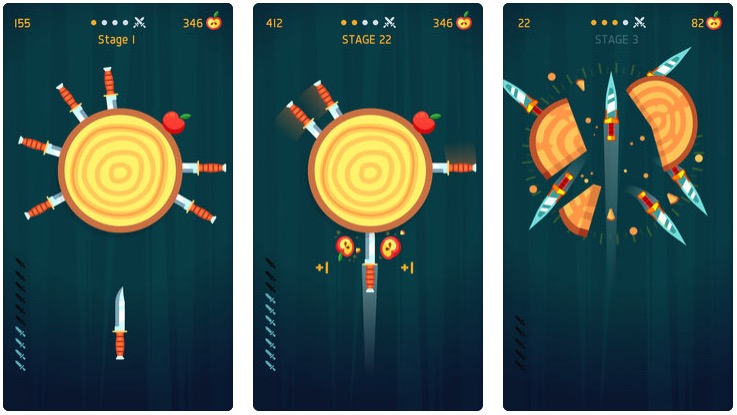 Knife Hit is another amazing time killer game on this list. This game involves a log and a lot of knifes. You have to throw the knives into the logs in order to break them. While you are throwing the knives you also have to make sure that the knives don't hit other knives on the log otherwise its game over for you. Knife Hit is a free iPhone game and is available at the link below.
5. Monument Valley 2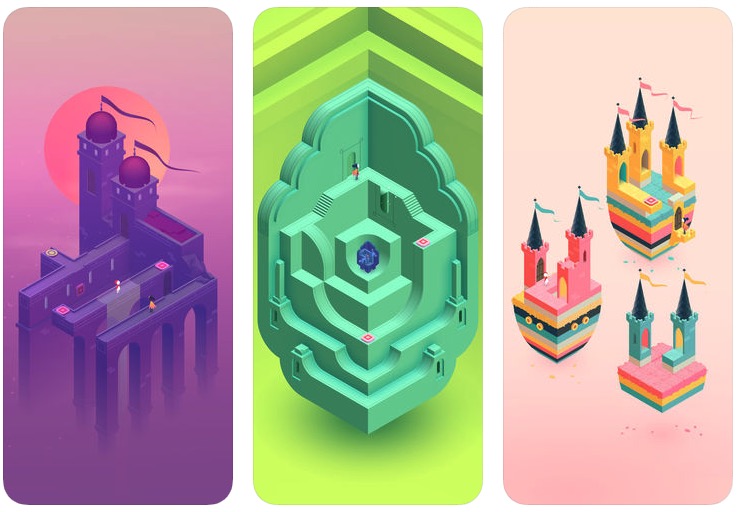 Monument Valley 2 is a sequel to the classic Monument Valley game. Much like the original version you have to find your way through the beautifully magical architecture and illusionary pathways. The second version features Ro and her child, and you have to guide them through the mysteries of the valley. You can download the Monument Valley 2 game from the App Store for free.
6. Sky Ball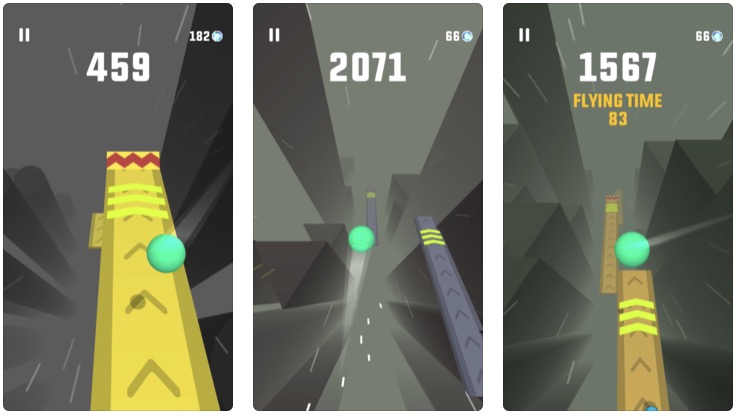 Sky Ball is all about rolling your ball from platform and making sure it lands on the next one. If you fall, it's game over for you. You can also score higher by keeping the ball in the air for as long as possible. You can download this awesome free iPhone game from the App Store using the link below.
7. 2048 Bricks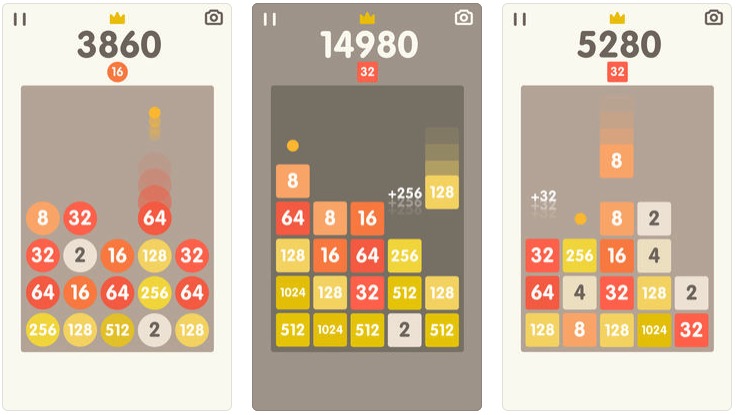 Next on our list of best iPhone games to kill time is 2048 Bricks. This clever math based game features an addictive gameplay in which you have to combine similar numbers in order to game 2048 and higher tiles. You can download it from the App Store for free.
8. ZigZag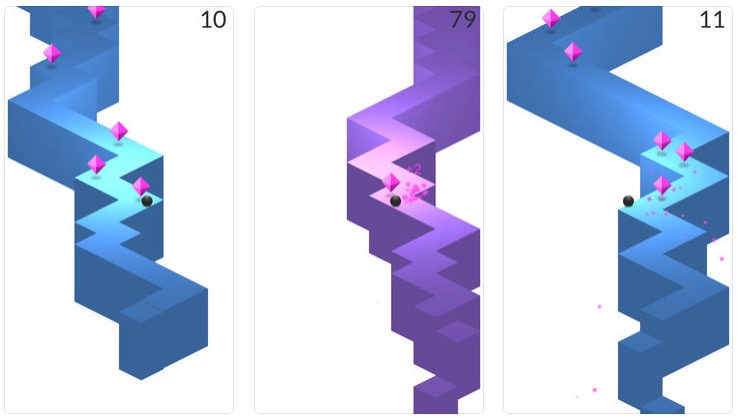 ZigZag is a time killer iPhone game in which you have to go through a zigzag track and make sure your ball does not go over the edge and wall. Simply tap on the screen to change the direction of the ball and prevent it from falling. ZigZag is a free iPhone game.
9. Dunk Hoop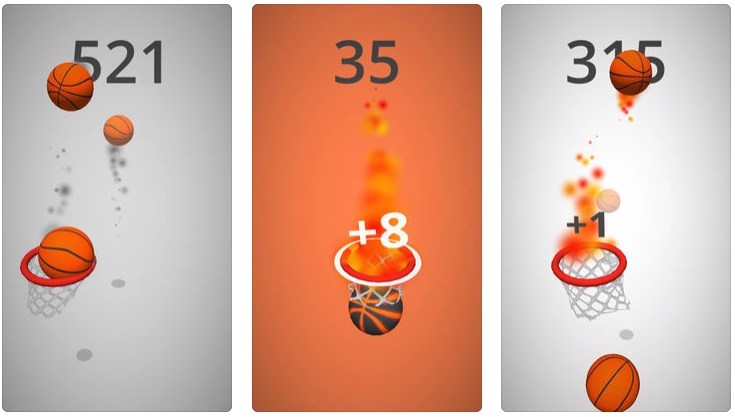 Dunk Hoop reverses the way you play basketball by letting you control the basket with your fingers. You can move the basket with your fingers and catch the falling balls. More balls you get, the higher you score. Dunk Hoop is one of the most addicting iPhone games you can play. It is available for free.
10. Stick Hero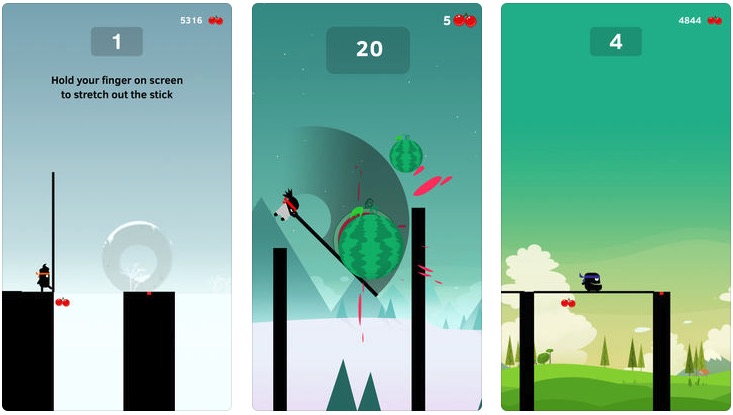 Last but not the least on our list of most fun and best time killer games for iPhone is Stick Hero. This game involves you stretching a stick long enough to walk across the platform. The stick has to be stretched at the right size, if it is not long enough or too long, you will fall down. You can download Stick Hero for free.
Bonus – mobile browser games
If you're not looking to download more apps to play games, there are also a number of sites where you can have a smooth game experience in your mobile browser. On Solitaired, you can play a variety of classic games, from Spider Solitaire to Yahtzee. You can also try CrazyGames, where you can play adventure and arcade games. Enjoy!

If you are into Solitaire, then you can play Solitaire online in Safari browser without having to install an app on your device.
Disclosure: iOSHacker may receive a commission if you purchase products through our affiliate links. For more visit our privacy policy page.