Mobile gaming brought to us the awesome running games, that usually feature a fun character that likes to run despite all the obstacles he has to face on his way. Running games can be very amusing and provide a great way to kill some time while you are on the bus, waiting for your turn at the dentist or just feeling bored at home. In this post we have featured 5 running games for iPhone and iPad that we love playing and think you should try too. So read on to discover some of the best running games App Store has to offer.
Mr Jump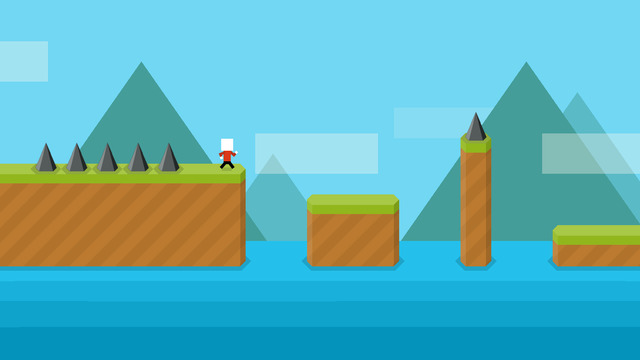 Mr Jump is a new game that has quickly become a top game on the App Store. The game feature a hero who has to go through challenging levels to reach his destination. Mr Jump requires a lot of concentration, skills and reflexes from the player and never seizes to surprise. You can download it from the App Store for free through the link below.
Alto's Adventure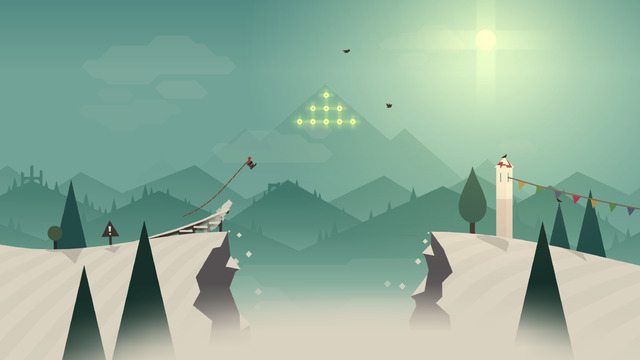 Alto's Adventure is a gorgeous looking game with a gameplay that will keep you hooked for hours. It feature Alto and his friends who go on an endless snowboarding journey over villages, woodlands and ruins. This endless runner gives you an unforgettable physics-based entertaining experience complete with its stunning visuals. There are around 180 goals that you have to complete while creating combos and chains to attain the maximum number of points. You can download Alto's Adventure for iPhone, iPad and iPod touch for $1.99.
Jack B. Nimble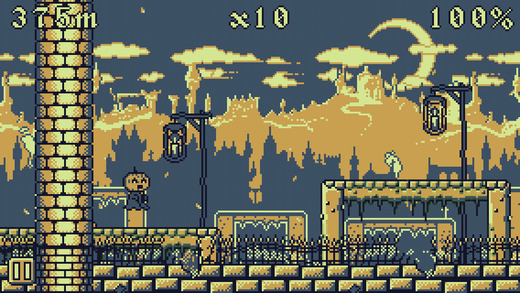 Jack B.Nimble is a Gameboy styled game in which you have to run through hilltops while saving yourself from trees. The game is all about travelling the maximum distance while maintaining accuracy and timing. This endless runner features retro 8-bit style graphics that will surely give you a nostalgic feel.  There are multiple characters to choose from and the game is regularly updated with new levels to spice things up. You can download it from the App Store for $1.99.
Teenage Mutant Ninja Turtle: Rooftop Run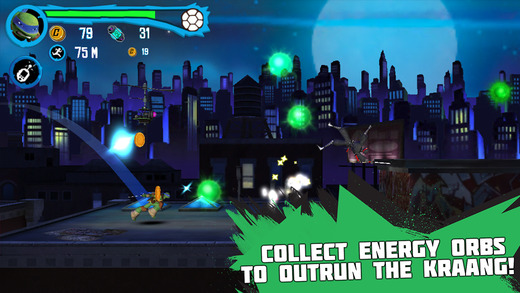 If you are still recovering from the shock of that awful Ninja Turtle movie that was released last year then playing Teenage Mutant Ninja Turtle: Rooftop Run might help. The title features a nice gameplay sporting your favorite crime fighting/pizza eating Ninja Turtles. The game is not just about running and jumping as you also have to kick some ass too with quick successive tapping. You can download the game from the App Store for $3.99.
Punch Quest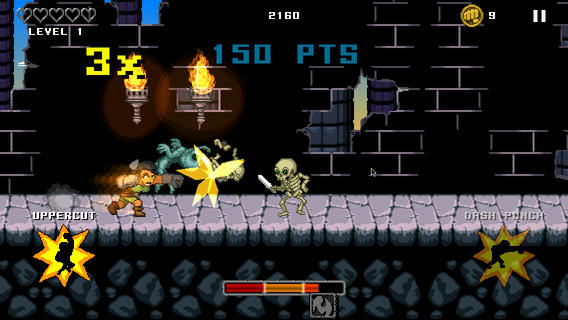 If a simple running and jumping game isn't for you then Punch Quest can be a real entertainer. In this game you have to fight creepy creatures, skeletons and monsters with your bare hands. Using different fighting techniques such as jabs, slams and uppercuts you have to make your way through dungeons alive. As you play you can equip your character with special moves and abilities. You can download Punch Quest from the App Store for free.