Flappy Bird is today's one of the most popular and addictive mobile game. It is topping the charts on the App Store and reportedly making a lot of money. The game is super addictive and is loved by audiences of all ages. If you are someone who loves to play Flappy Bird then we have got a nice treat for you.
In this post we are going to share three great mods for Flappy Bird game for iPhone, iPad and iPod touch that will make this game even more fun to play. We have got mods that will bring Batman, Super Mario and a new blue theme to the game.
You can download Flappy Bird for free here if you don't have it already.
Batman mod for Flappy Bird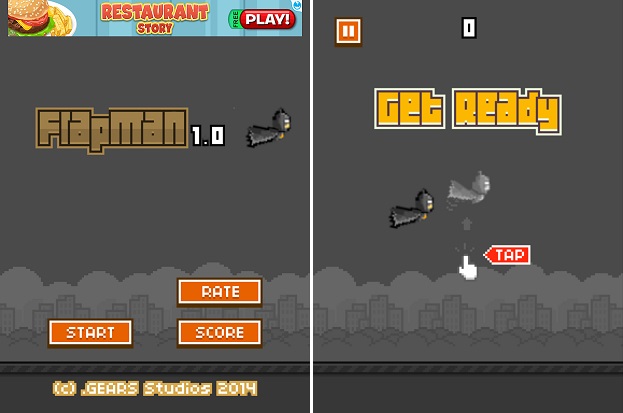 Who knew you could turn your Flappy Bird into a capped crusader! The Flapman 1.0 mod allows Flappy Bird players to enjoy their favorite game into a whole new flavor, turning it into the Batman. The mod also brings the night mode to the game because you know that's the time Batman comes into action. To install all you need to do is follow the steps below [instructions courtesy of Redditor /u/phyzybuny].
Save image (located here) to camera roll,
Go to /var/mobile/media/DCIM/ and copy the image in iFile.
Go to /var/mobile/applications/xxxxxxxx/Flap.app.
Rename atlas.png to atlas.png.bak.
Paste the image and rename to atlas.png.
Close flappy bird from the app switcher and reopen.
Enjoy!
Update: Added link to Flapman 1.2 with better images. Now supports the latest version.
Super Mario Bird mod for Flappy Bird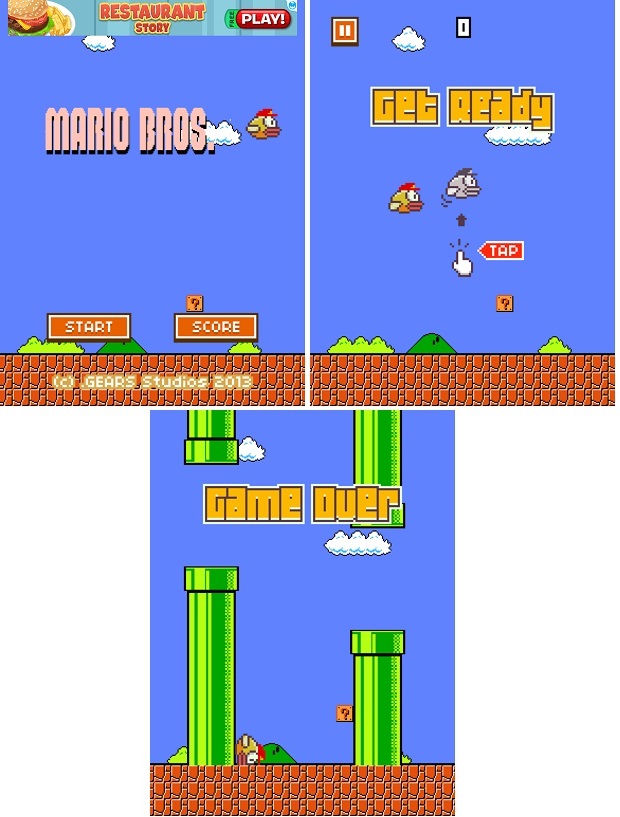 The pipes in the Flappy Bird already make it look like Super Mario game then why not make it even more similar to the popular Nintendo classic? The Super Mario Bird mod does exactly that. It changes the appearance of the Flappy Bird's world to make it look like it is being played in Mario's world. The Super Mario Bird Mod is available for free through Cydia. You can just download and apply it through WinterBoard.
Blue Bird mod for Flappy Bird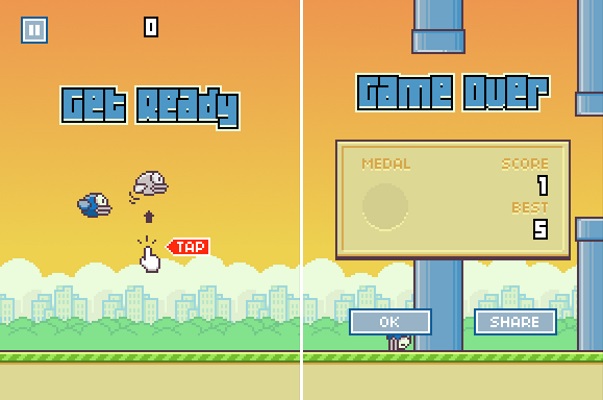 Blue Bird mod applies a simple blue theme to Flappy Bird game for those who want to change the look of the game and make it more bluish. Blue Bird mod is also available through Cydia and can be applied through WinterBoard just like Super Mario Bird mod.
Disclosure: iOSHacker may receive a commission if you purchase products through our affiliate links. For more visit our privacy policy page.