Today we have collected some of the best free 2D platformer games for iOS. You can play these games on your iPhone or iPad.
If you are fond of classic 2D platformer video games, then you are going to love the games that we have got for you here.
These 2D iPhone games with side scrolling gameplay will bring back the memories of playing classic video games like Super Mario or Sonic the hedgehog but with a modern touch based twist.
These games will be more fun to play with a physical controller. Here are the best Game controllers for iPhone and iPad you should buy in 2021.
Best 2D Platformer Games For iOS
Scroll down to read our today's list of platformer games for iPhone and iPad. And the best thing is these are all free to download and play!
1. Mr. Autofire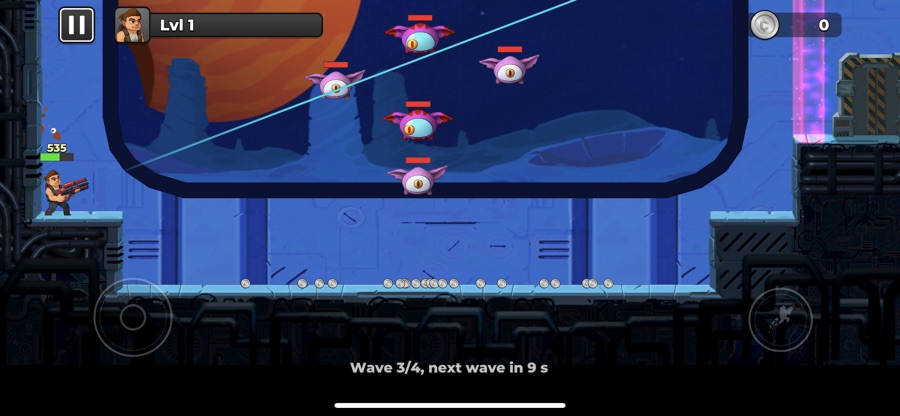 Mr. Autofire is one of the best iOS platformers. For those who love fighting the monsters, this is one of the best iOS platformers in 2021.
In this 2D platform game, you have to defend everything and fight with your biggest gun. You need to pass multiple levels and kill the aliens with your big, big weaponry. 
You can download Mr Autofire game for iPhone and iPad from the App Store for free.
2. Apple Knight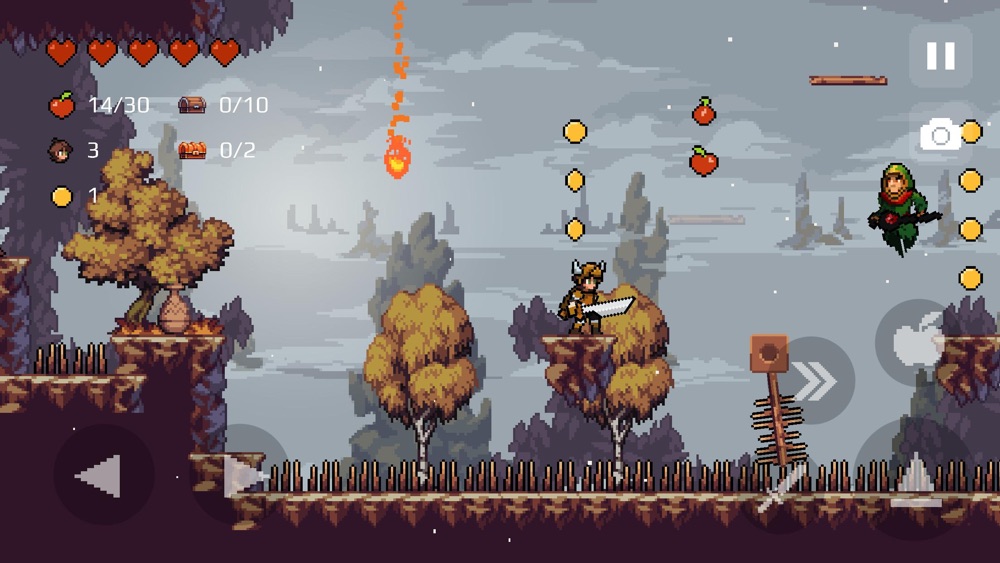 With precise touch control, Apple Knight is one of the best 2d platform games the iPhone can bring for you! The game offers you smooth animation and fluid motion for a seamless gaming experience. When you explore different levels, you unleash the secrets, quests, and certainly the loot. You are tough enough to beat tough bosses!
With Apple Knight, you have to prove that you are not afraid of knights, evil wizards, and alien creatures. Above all, you can identify and activate traps and take them out while keeping yourself safe. With features like 40 levels, endless adventure, customized abilities, weapons, and skin makes it one of the best iOS platformers 2021.
Want more features? You get the Xbox controller, iCloud support, and 6 customizable touchscreen control displays. 
You can download Apple Knight game from the App Store where it is available as a free download.
3. Bullet League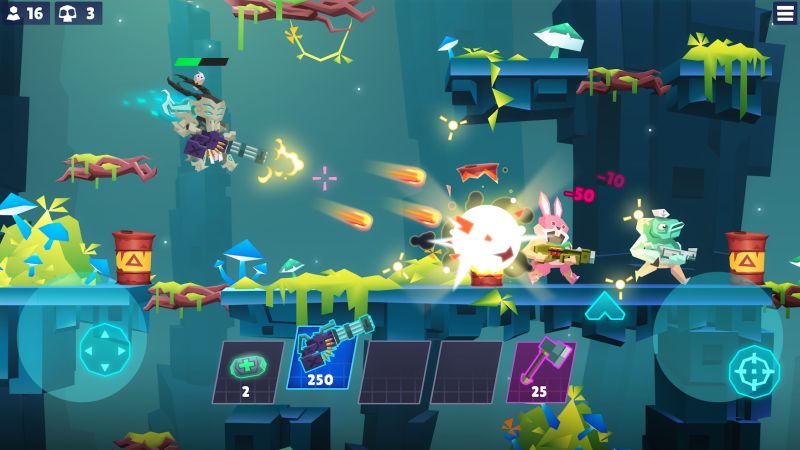 In this Battle Royale 2D Platformer game, you need to contest and beat the real players. Being super quick, fun-filled, and easy to learn, this is one of the best free platform games for iOS. If you want to enjoy every moment of battle royale games, look no further.
It offers 15 seconds matchmaking time and 3 minute of battles that keeps you coming back over and over again. This game remains light on your iPhone's battery. 
You can make a duo or a squad of up to three friends, pick the right weapons, and wipe off all your enemies. You get a range of weapons such as mini-gun, assault rifle, bazooka, revolver, sniper, gas grenades, and shotgun. There are islands and hidden locations to explore.
Need to upgrade your weapons? All taken care of! Whether you are comfortable playing games on iPhone or iPad, it runs fast and smooth. 
You can download Bullet League game from the App Store for free.
4. Mr Jump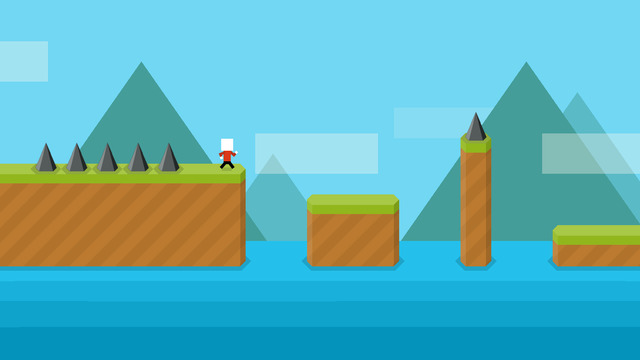 Want some challenge for your reflexes and nerves? Mr Jump, one of the best iOS platformers, is there to test you.
You cannot be bored with its swift pace and razor-sharp level design. He will jump through all the difficult and tricky levels and make you remain on your toes all the time! 
You can download Mr Jump game from the App Store for free.
5. Spring Forever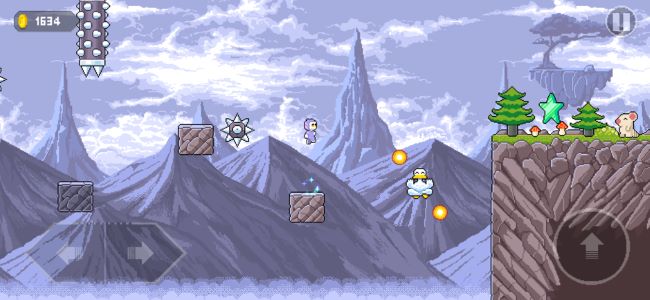 For traditional game mechanics and jaw-dropping pixel arts, Spring Forever is one of the right 2d platform games iPhone can offer you. You have to find your way while crossing through a world of lava pits, cute aliens, and some clouds.
The game is simple and really fun! You can play across 6 handcrafted worlds while wearing one of the 16 outfits suitable for your character. 
Want to reach the highest level? Well, you have to pass 48 checkpoints. Every scenery tells you a unique story as you pass the checkpoints.
You can download Spring Forever game from the App Store where it is available for free.
6. Swordigo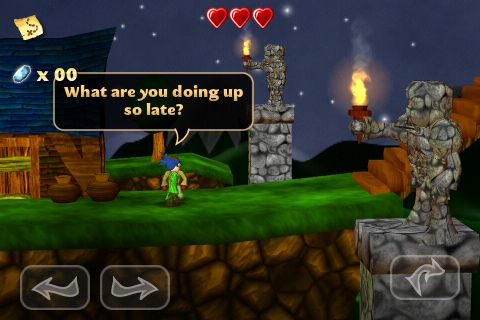 For some super-challenging adventures, get your hands on Swordigo, one of the best free platform games for iOS. You got to fight with evil monsters, and hunt treasures. To defeat your enemies, there are plenty of powerful weapons.
Wherever you go, caves of dungeons, the dynamic lighting illuminates your way. With this game not only get precise touch controls but also customized controls that match your needs and preferences. 
You can also save the game across different devices using iCloud. 
You can download Swordigo game from the App Store for free.
7. Rayman Adventures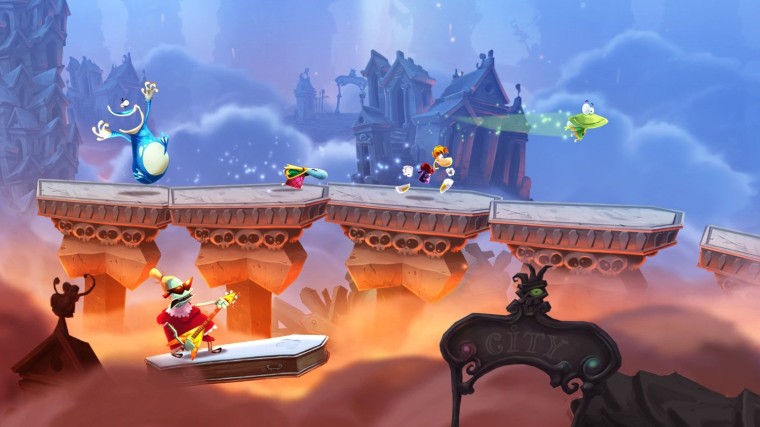 As the name suggests, you are introduced to an amazing world of adventure. You got to help Rayman and find Ancient Eggs to give them new life into the Sacred Tree. This is one of the best iOS platformers that offers you seamless visuals and timeless adventures.
You can play as one of the 55 characters who can run, swim, take giant flying leaps, or even hover to cross whooping 200+ levels. 
You can download Rayman Adventures game from the App Store for free.
Which one of these games you are likely to try in 2021? Share with us in the comments below.
For more exciting iOS platformer games, stay tuned to iOSHacker.com.