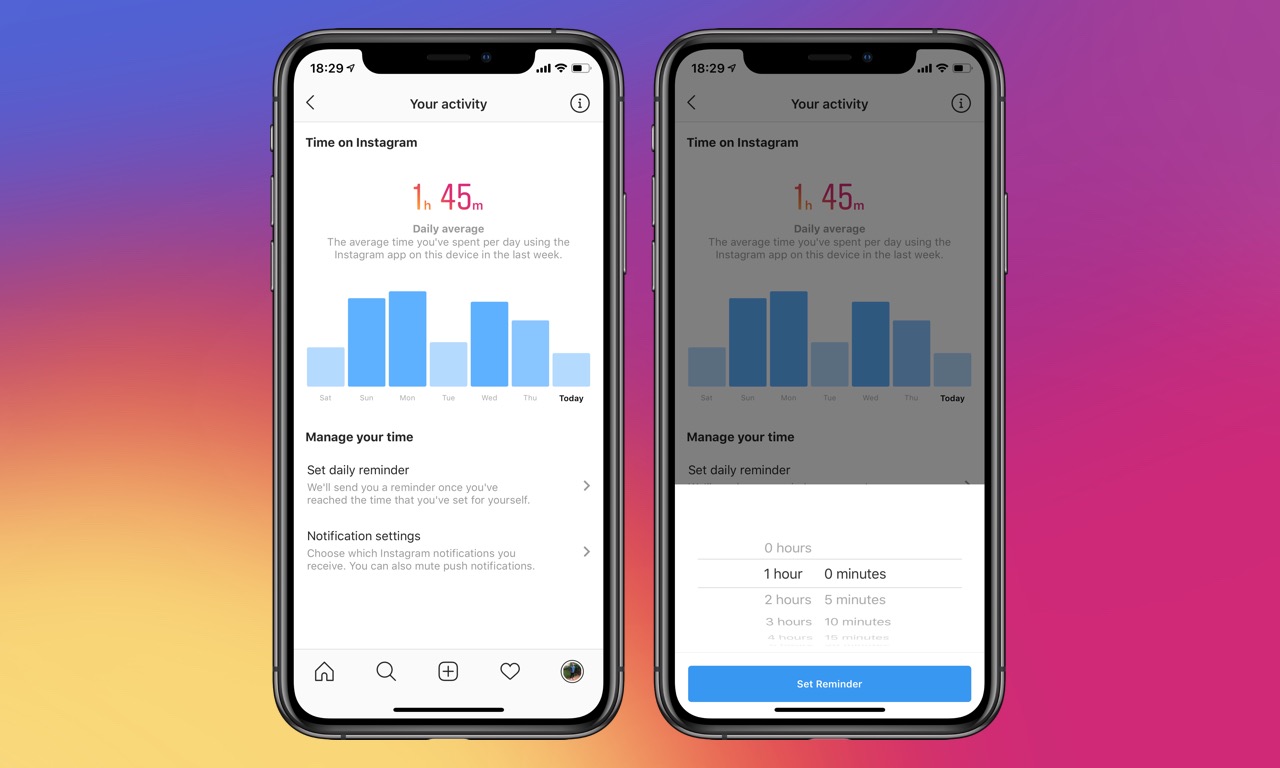 Are you interested to limit Instagram usage on iPhone and cut down on addiction? If yes, then you are in the right place. In this guide we will show you how you can cut down on Instagram addition by using simple tools found right on your iPhone.
Instagram is one of the most addictive social media apps out there. Many people spend hours on the social app wasting significant amount of time scrolling through their feeds. If you have come to the realization that you need to limit your Instagram usage, then we have got great news for you. The app comes with Activity feature that lets you analyze your own Instagram usage and offers tools that can help you in cutting down Instagram use.
Must read: How I Used Screen Time Feature To Eliminate My Instagram Obsession
Access Instagram's built-in tools to limit usage
To see your Instagram activity stats launch the app and tap your profile button from the bottom bar. Once you are on your profile page swipe left or tap on the hamburger button from top right side of the screen. From the side menu tap on 'Your Activity' option.
On the 'Your Activity' screen you will see your daily average for the time you have spent on Instagram for the past 7 days. You can also see the time spent on individual days of the week by tapping on the bars, which will reveal the exact amount of time that was spend on the social networking app.
If you think you are spending way too much time using the app, then you can take steps that can potentially help you in cutting down your Instagram Usage on iPhone. You get two tools to help you manage your time on Instagram more effectively including Set daily reminder and Notification settings.
Set daily reminders: With this option you can set the time you are allowed to use Instagram each day. After this time has passed the app will send you a notification letting you know you have reached your daily allowance for the day. To set a time tap on Set daily reminder option and then choose the time you want to use Instagram.
Notification settings: As notifications can draw you into the app, Instagram also allows users to choose which Instagram notifications you will receive. Tap on the Notification Settings option and from the next page choose whether you want push notifications or not, if you want to be notified of likes, comments, comment likes, new followers etc.
Must read: How I Used Screen Time Feature To Eliminate My Instagram Obsession
Alternatively you can also use iOS Screen Time feature that lets you limit time for different types of apps that includes social apps like Instagram, Facebook, Twitter and more.