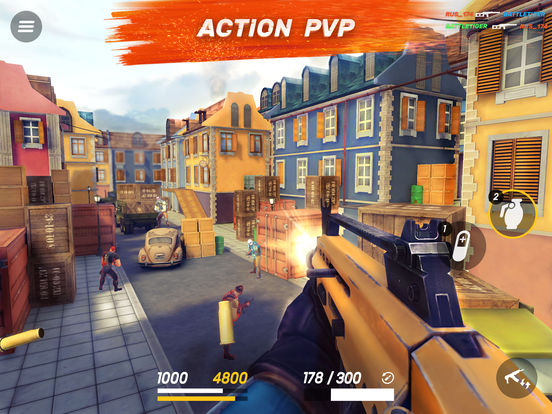 iPad Pros and modern iPhones have powerful GPUs however not many games available in the App Store take advantage of these device's true potential. Guns Of Boom is one of the few high graphics games for iOS that raise the bar when it comes to graphics and performance.
In the latest update Guns Of Boom has added support for 120 frames per second (fps) gameplay on iPad Pros while the game will be running at 60 fps on most iPhone models. This significantly improves the overall gaming experience. Having played the game in 120 fps I can say that it makes a huge difference and delivers a buttery smooth gaming experience. The game's ability to run so smoothly is aided by iPad Pro 10.5-inch and 12.9-inch (2017) model's ProMotion displays, that have a refresh rate of 120 frames per second.
The new fps upgrade of the game might take some getting used to due to its speed and performance that isn't very common in iOS games, however once you do you can never go back. The higher fps uses more battery and causes the devices to heat up more quickly. If you don't want the game to eat up all of your device's battery, then you can revert back to 60fps from in-game settings.
You can download and play Guns Of Boom for free. The update with 120FPS and other improvements is now available. Other features added in this update include a spectator mode that lets you switch to 3rd person and top down cameras while switching players and rebalancing of 6 guns.