When 3D Touch was announced during the official keynote introduction for iPhone 6s, we instantly realized that this feature is going to change the way we interact with our smartphones. While 3D Touch has been well received by both the users and developer community, we have yet to see most major apps taking advantage of it inside their apps. Sure, most mainstream applications now support icon menus, but the 3D Touch support within the application remains limited.  In this post we will tell you about the Instagram 3D Touch features you can take advantage of when using the Instagram app for iOS.
Home/timeline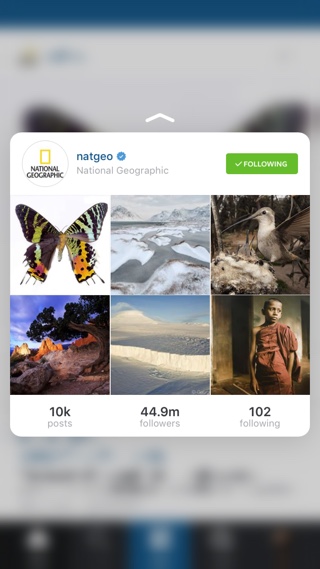 When you are scrolling through your Instagram timeline/home after a while, you suddenly come across a user whose posts you usually like, so you decide to open his or her profile to take a look at their recent posts. With 3D Touch you don't have to leave the home page and open the profile, as you can simply force tap on their username to peek at their recent postings. If you like what you see, then you can simply pop by further pressing the screen.
Also read: How to add multiple Instagram accounts and switch between them on iOS
Profile page
When you are on your own or someone else's profile page and the thumbnail mode is on, you can peek at images by force tapping on their thumbnail. This allows you to view images without opening them in a separate page. This is a great way of quickly viewing images you like. If you want to like any post or leave a comment, then you can pop as well by increasing the tap pressure. This Instagram 3D Touch feature can save a lot of time for you.
Activity page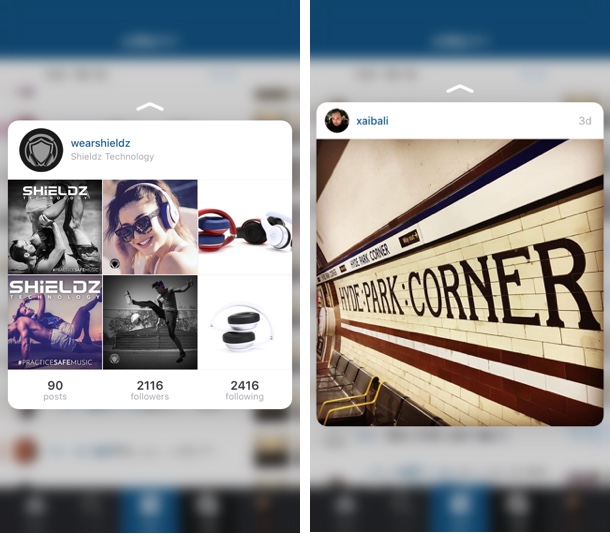 Instagram has also integrated the 3D Touch feature of iPhone 6s and iPhone 6s Plus on the Activity page. When you are browsing the Activity page, you can pressure tap on the small thumbnail of the image appearing under the 'You' tab to see image's preview. You can also tap on the username of the people you are following to have a quick look at their profile and recent posts. In addition to that when you are on the 'Following' tab, you can peek at images others have liked by force tapping on them.
On the Icon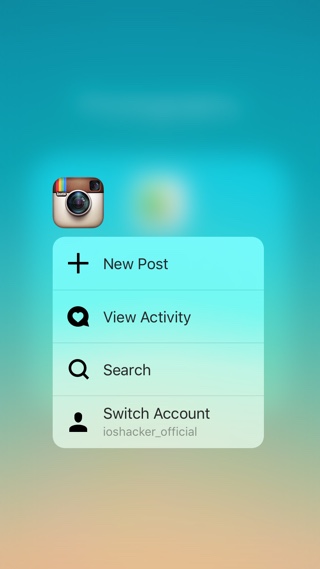 On the homescreen icon you can force tap to access the 3D Touch shortcut menu, that takes users to the new post page, activity page, search page as well as allows users to switch between accounts.
So there you go folks, now you know about all of Instagram's 3D Touch shortcuts and gestures. Have we missed any? Let us know in the comments section below.
Disclosure: iOSHacker may receive a commission if you purchase products through our affiliate links. For more visit our privacy policy page.