In this iPad guide we will show you how you can access floating and split keyboard on your iPad and type more easily.
Do you find it hard to type on iPad's huge on-screen keyboard? Then you are going to love this iPadOS tip. The on-screen keyboard on the iPad allows users to split their keyboard in two halves, making it more convenient to type with two hands.
That's not it, as you can also make your iPad's keyboard small and make it float on your screen. The iPhone keyboard sized floating keyboard of iPadOS can be moved around the screen and gives users access to QuickPath swipe keyboard feature.
How to access Floating keyboard on iPad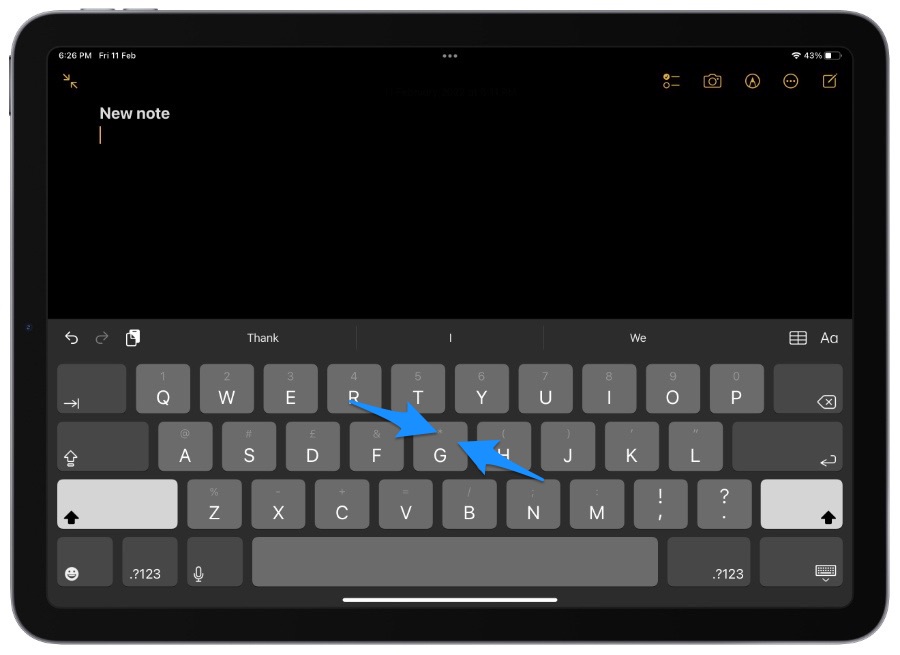 On your iPad access any screen that gives you access to the on-screen keyboard. This could be the new note section of the Notes app, Messages app's conversation screen and more.
When you see the keyboard on the screen simply put two fingers on the keyboard and perform a pinch in gesture by bringing both of your fingers together.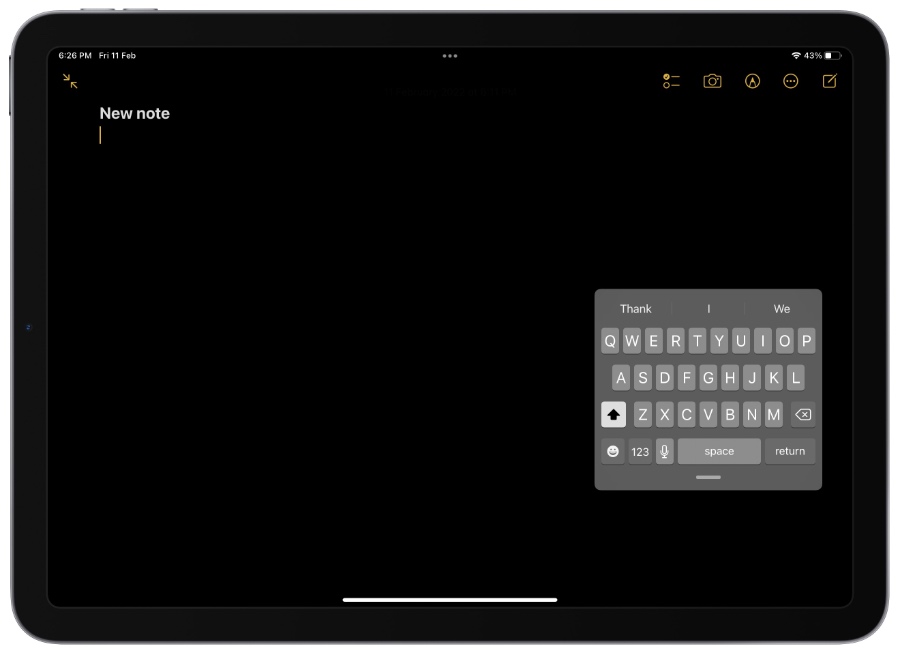 Once the floating keyboard appears on the iPad you can type on it with one hand more easily and even swipe on it to type quickly with QuickPath feature.
Return to full size keyboard: You can instantly return to the full sized keyboard of your iPad by performing the pinch out gesture over the keyboard.
How to access Split keyboard on iPad
You can access Split Keyboard on your iPad by putting two fingers or thumbs on the keyboard and pulling them apart. This will split your iPad's keyboard into two parts, allowing you to type more conveniently by putting both of your hands on left and right edges of the screen.
You can return to full size keyboard on your iPad by putting your finger on both sides of the split keyboard and bringing the fingers together.
This feature is not available on all iPad models, as in my testing I was able to split keyboard on iPad 8th generation and iPad mini 6, but it did not work on iPad Air 4 running iPadOS 15.3.
Note: If you cannot access split keyboard with the gesture, then make sure it is turned on by going to Settings -> General -> Keyboard and turning on Split Keyboard toggle.
There you go folks, this is how you can access floating keyboard and split keyboard on your iPad. Which one do you prefer? Let us know in the comments below.