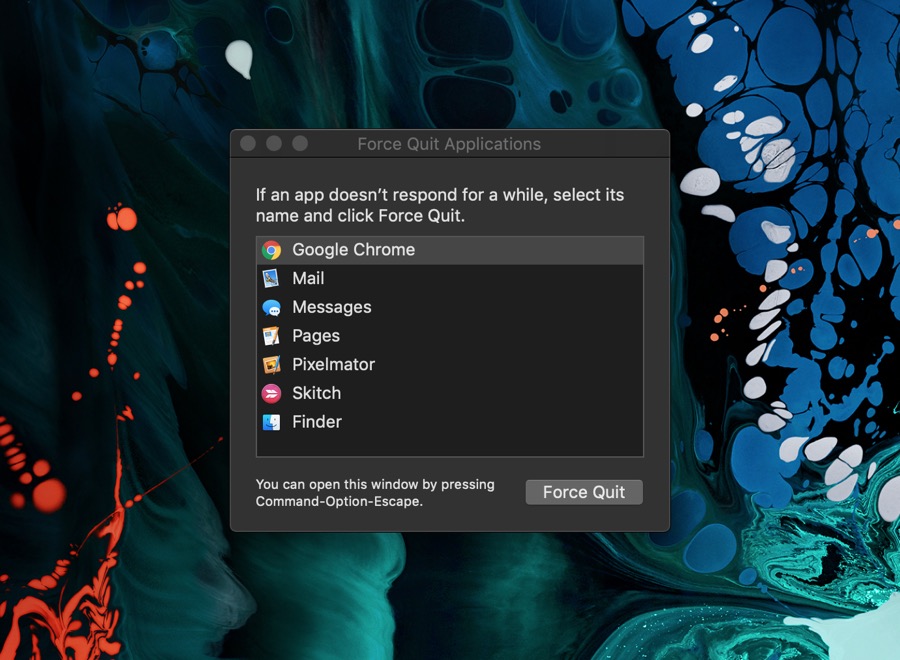 We are sure you are familiar with Mac's Force Quit Applications menu, which allows users to force quit an application if it is not responding for a while and has become stuck. This is one of the most useful features of macOS, as it can save you a lot of time and hassle of restarting your whole Mac if an application has become unstable.
Most people know that you can access the Force Quit Applications menu by clicking on the Apple button from the menu bar and then clicking on the 'Force Quit…' option. However there's an easier way of accessing this particular menu.
Keyboard Shortcut To Access Force Quit On Mac
You can quickly access the Force Quit menu via a keyboard shortcut. To access it all you need to do is press Command-Option-Escape key combination. Once you do, Force Quit Applications menu will appear, allowing you to get rid of any unresponsive and unstable applications.
So there you go folks, now you know what to do in order to access Force Quit menu through a keyboard shortcut.  This shortcut has been very useful for me in instances when apps decide to stop responding while I am in the middle of an important task. Knowing this shortcut can be very handy in so many situations.