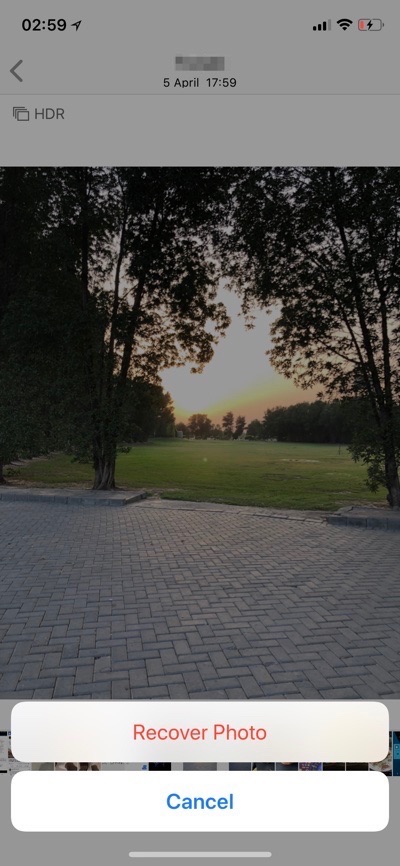 Depending on how many photos you take on your iPhone the number could reach hundreds pretty soon. Its all good until you have to delete photos that you don't like. More often than not during the photo deletion process we tend to delete photos that we didn't intend to.
So many times I have accidentally deleted photos from my iPhone that I didn't mean to only to regret it when its too late.
Thankfully though iOS offers an easy and safe way to get your deleted photos back albeit for a limited time. The Photos app has a dedicated 'Recently Deleted' album, which essentially stores all deleted photos for the user for a period of 30 days. It is like a Recycle Bin for Photos app that allows users to recover accidentally deleted iPhone photos.
After these 30 days have passed the app automatically and permanently deletes photos from your device. However this 30 day cushion gives you plenty of time to find and restore photos that you didn't intend to delete and deleted accidentally from your iPhone.
How To Recover Accidentally Delete Photos On iPhone
To find accidentally deleted photos on iPhone simply launch the Photos app and tap on the Albums button from the button bar. Once you are on the Album page scroll down and tap on 'Recently Deleted' album. This album will have all the images that you have deleted in the past 30 days.
Find the photo(s) that you want to restore, then tap on the 'Recover' button and confirm to save it back to the camera roll.
If you see a photo in the Recently Deleted album that you really don't need and want permanently deleted, then you can tap on the photo or bulk select multiple images using the 'Select' button, and then tap on the 'Delete' button.
This is how you can easily recover accidentally deleted photos on iPhone before they are permanently deleted.
Also read: