Are you looking to get Night Time photography feature on your iPhone without upgrading to iPhone 11 or iPhone 11 Pro? Then check out the NeuralCam app. This amazing app adds night time photography feature to older iPhone models, allowing users to take stunning low light photos that are not possible with the stock Camera application.
With NeuralCam app you can add night time photography feature to iPhone X, iPhone XR, iPhone XS etc. In fact the app works with all models of iPhone released after iPhone 6, however results will vary depending on the iPhone model you have. While the video showcases an iPhone X running NeuralCam, we have also tested the same app with an iPhone 7 and results were quite impressive.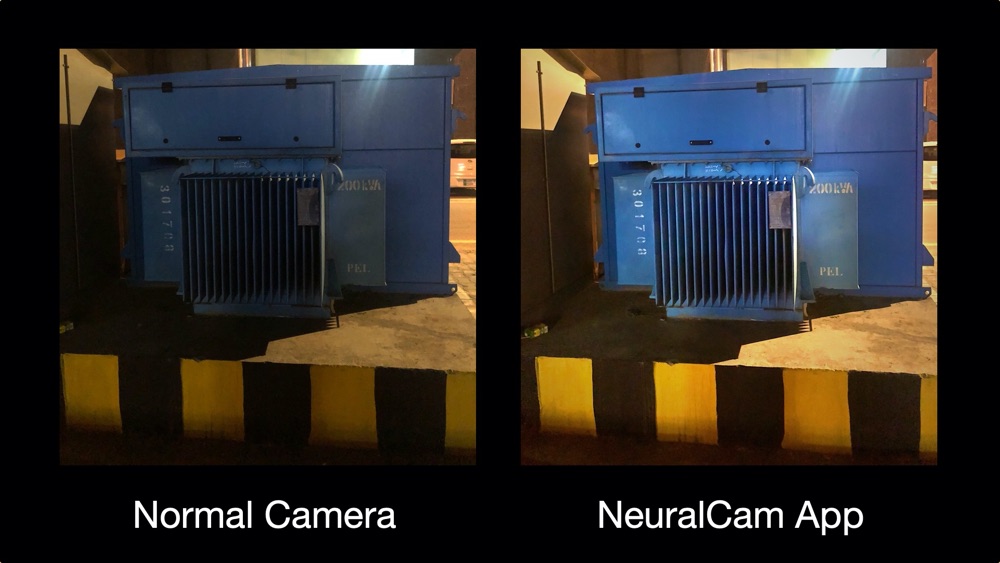 NeuralCam much like Apple's own Night Time photography feature takes varying number of frames and then uses advanced image processing algorithms and machine learning to merge them. It also brightens up the shots to get the final image, which looks pretty great.
As with iPhone 11's Night Time Photography feature, you have to hold your iPhone still for a few seconds while taking a low light shot. After the shot has been taken the app processes the image, which could take several seconds depending on the model of your iPhone. Once the processing is complete the image is shown on the screen and is automatically saved to iPhone's Camera roll, where you can view, edit or share the image.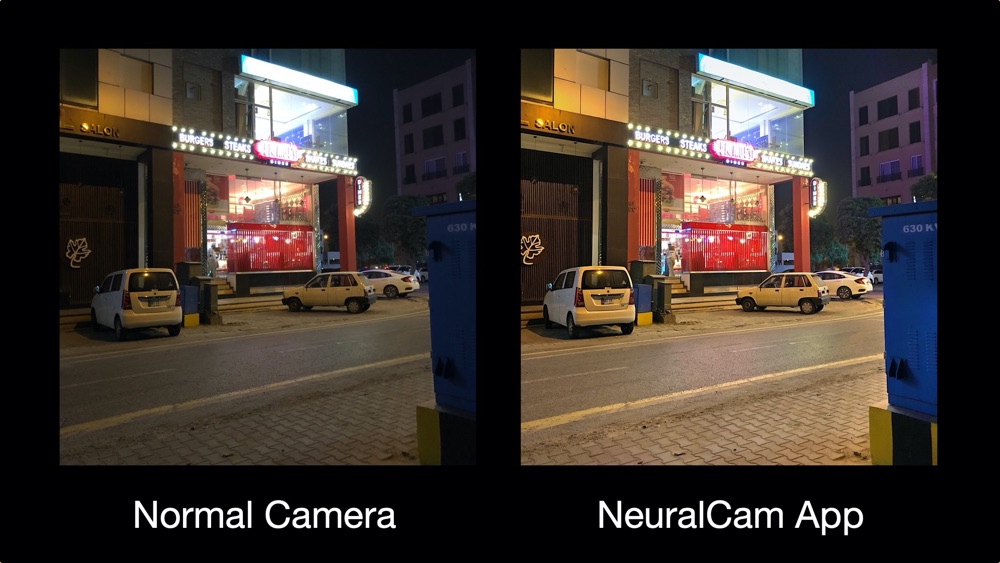 NeuralCam is a great app and a must have for those users who take a lot of night time photos. While the resulting photos may not be as good as iPhone 11's night time photos, they are pretty good. This app will definitely make your iPhone photography better and add a new dimension to your photography routine.
You can add Night Time Photography to any iPhone by downloading the NeuralCam app for $4.99 from the App Store. It works with iPhone 6 or higher and requires iOS 12. You can see full resolution samples of the night time shots showcased in the video here.
Also, don't forget to subscribe to our YouTube channel for more videos.