One of my favorite features about HomeKit is how it easily allows you to add people to your home automation setup. Before, if you wanted to add somebody, they would need to download several apps for each manufacture, login to your account, and connect to the bridges in your home. This is inconvenient for both the a family member or guest and the owner.
Most people probably wouldn't want guests logging into their accounts as well. Fortunately, HomeKit makes it a breeze to invite people to your home and just as easy to remove. Whether you have someone looking after your place while you're on vacation or you just want your guests to be able to control your accessories while they visit, you'll be able to invite in just a matter of minutes. Follow the instructions below to see how!
Add Guest or Family Member To HomeKit Setup via Home App
Step 1. Open the Home app, and tap on the menu button in the top left corner.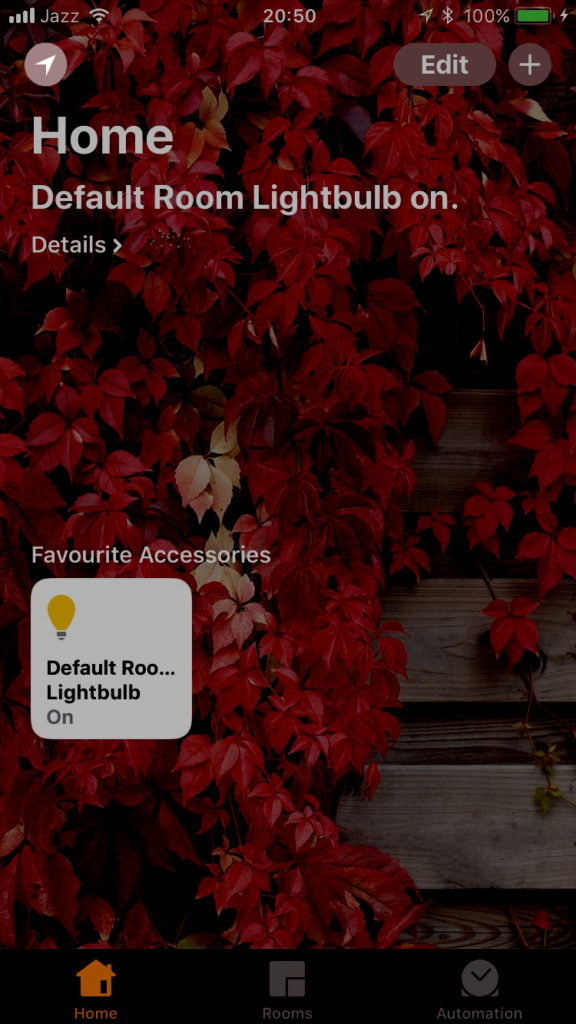 Step 2. Under the "People" section, tap on "Invite…"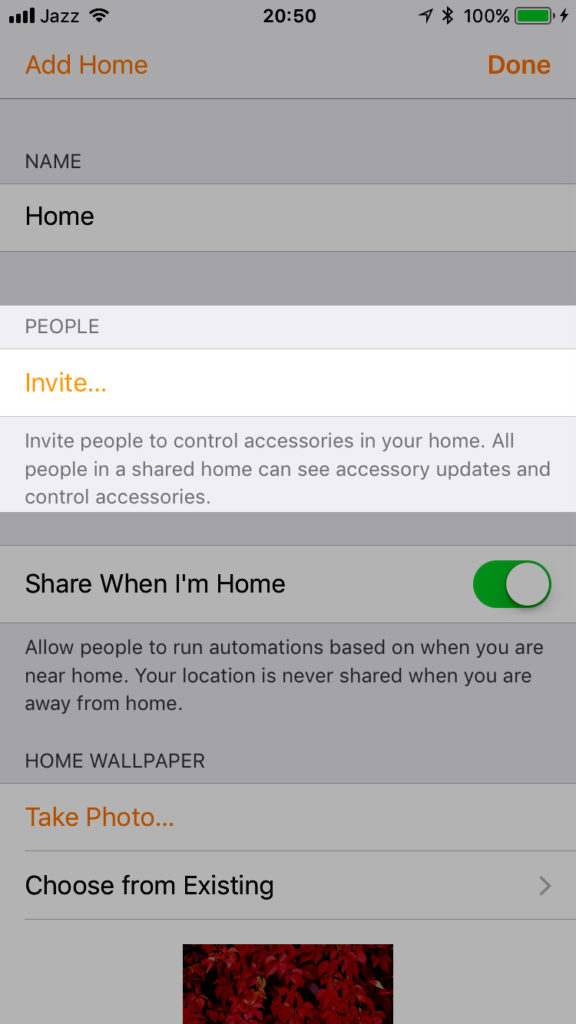 Step 3. Type in the emails of the people you would like to invite. The emails you selected need to be associated with an Apple ID.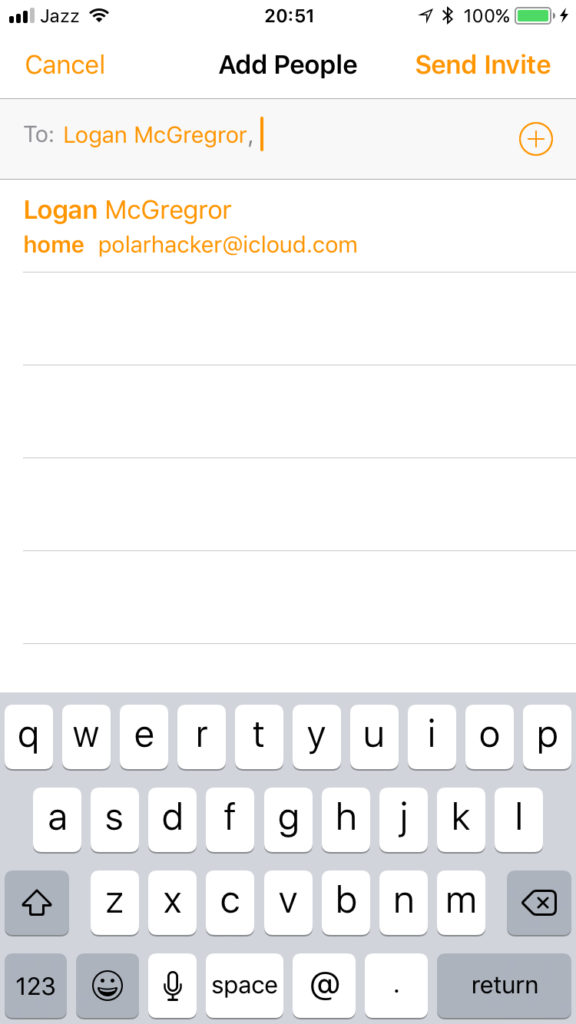 Step 4. An invitation will now be sent to the emails that you selected. On the recipient's iOS device, the Home app will send them a push notification. Selecting it will allow them to either accept or decline your invite.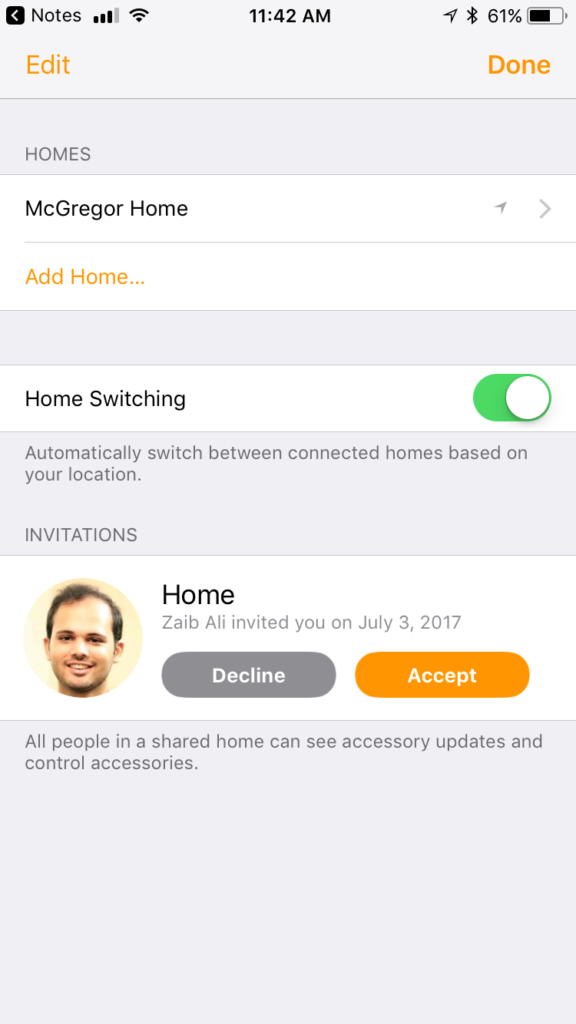 It is also important to note that the user must have iCloud Keychain setup for them to accept your invitation and use the Home app.
After you have followed those steps, you're done! If you have an Apple TV, iPad, or HomePod being used as a hub, then the user should be able to control the accessories from anywhere. If you don't, they'll only be able to control your devices when they are connected to your Wi-Fi network. If you invited guests and would prefer that they don't have access to remote control, but still want them to control devices when they're at your home, that's an easy change.
Simply tap on the person you want to restrict remote access from under the "People" section in the Home settings, and turn off the toggle "Allow Remote Access." You can also toggle if you want the person to have the ability to edit accessories and scenes on this page too.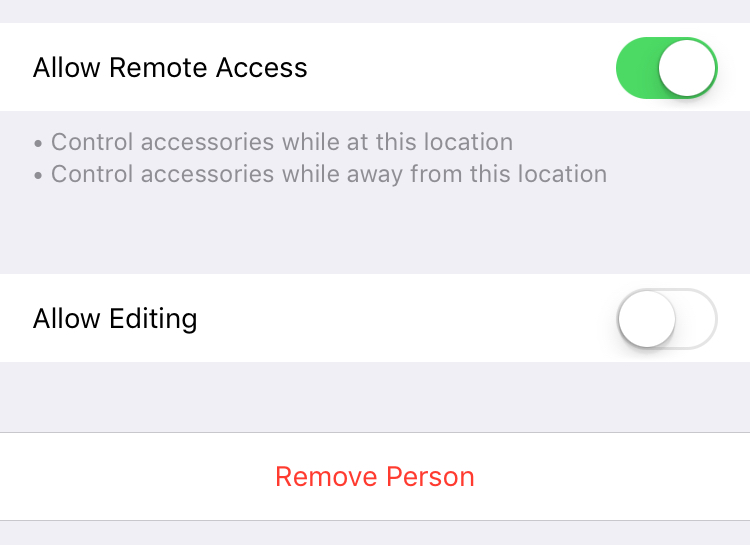 If you want to remove a person from your Home, simply navigate to the menu mentioned in the previous paragraph, and select the "Remove Person" button. They will need to be invited again to use any of your HomeKit accessories.
How do you use HomeKit? What are some of your favorite HomeKit accessories? Did you find this tutorial useful? Let us know your thoughts in the comments section down below! And be sure to follow us on social media for more tutorials and reviews on everything HomeKit related!