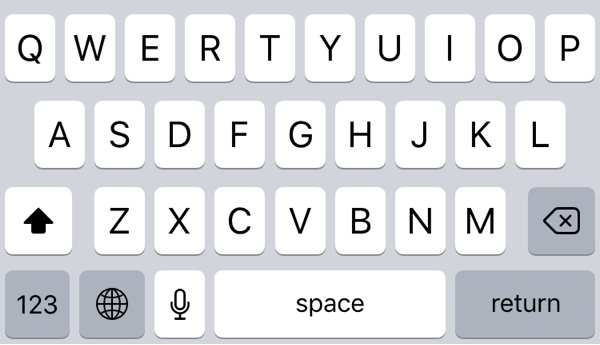 iOS 10 brought plenty of awesome new features to the operating system and expanded its use of iPhone's 3D Touch functionality. Although most iPhone users are familiar with the new 3D Touch menus iOS 10 added to their device among other things, many don't know about a super handy feature that can make typing experience significantly better on the iPhone. On 3D Touch equipped devices that includes iPhone 7, iPhone 7 Plus, iPhone 6s and iPhone 6s Plus users can force tap on the delete button to delete the text faster.
The trick is to apply more pressure while tapping on the Delete/Backspace key in order to increase the deletion speed. So if you simply tap the delete button the text will get erased at normal speed. However if you apply more pressure on the screen the delete speed will gradually increase. You can keep on adding more pressure until the speed becomes so fast that you can get rid of long paragraphs of text in an instant.
The 3D Touch text delete feature seems to be available on stock iOS 10 keyboard, but does not work on third-party keyboards available through the App Store. We checked on Google's Gboard keyboard and it seems like the same feature is not available on it.
Do let us know what you think about this useful feature of iOS 10 in the comments section below. Also, do you know about any third-party keyboard that offers the same functionality?