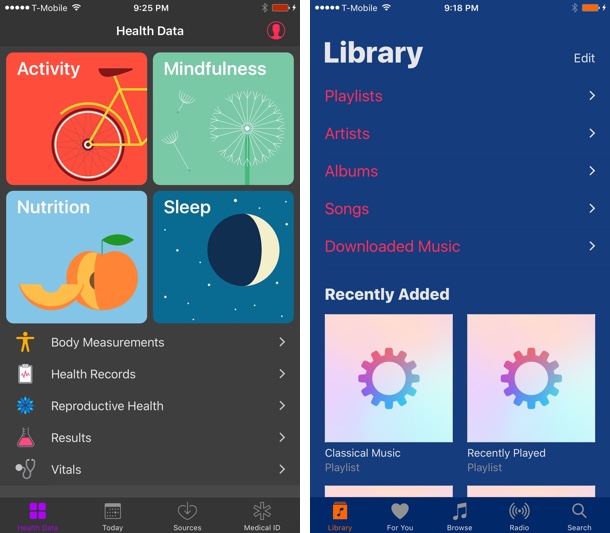 One thing iOS users love to do a lot is change the way iOS looks and whenever they get a chance to colorize its UI, they rarely miss the opportunity. Longtime jailbreak users would be familiar with the Eclipse tweak, which allows them to change the color of different sections of the operating system. Now Eclipse 4 has been released, which boosts the same features along with full support for iOS 10. While Eclipse was the first tweak that brought system-wide 'dark mode' to iOS, it later expanded to bring other colors to the mix enabling users to colorize both third-party and stock iOS apps.
According to its developer Eclipse 4 has been built up for iOS 10 and is a lightweight tweak. This means it does not consume any extra battery life than normal, which is a good thing. It also offers some really useful features that make it a must have for jailbreak users including Activator and flipswitch toggles, customization options etc.
Perhaps the best thing about this tweak is that it lets users choose colors for the UI elements, giving each user a chance to uniquely customize the software. You can make apps have black, blue, red, green or any other background color of your choice. Eclipse 4 tweak for iOS 10 supports almost all stock apps and also works with many App Store apps.
You can download the Eclipse 4 tweak for $0.99. It supports iOS 10 but also works with iOS 9, iOS 8 and iOS 7. If you already own Eclipse for previous versions of iOS, then you can download it for free on iOS 10.