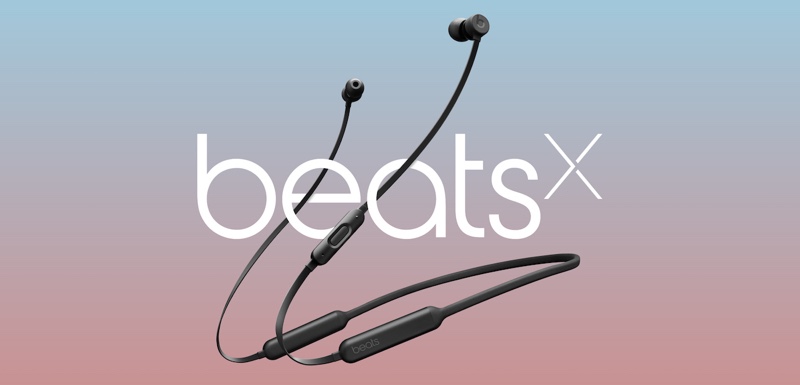 Are you waiting for the BeatsX Bluetooth earphones that were announced alongside iPhone 7 back in September. If you have been holding off buying a pair of Bluetooth headphones for this particular Beats model, then today might be your lucky day. It seems like Apple is finally launching the third and final new model of Beats headphones today and they will be available to pick up from stores and perhaps online starting today. Other Beats headphones announced in September including Beats Solo 3 and Powerbeats 3 have already been available for purpose, so are Apple's own AirPods.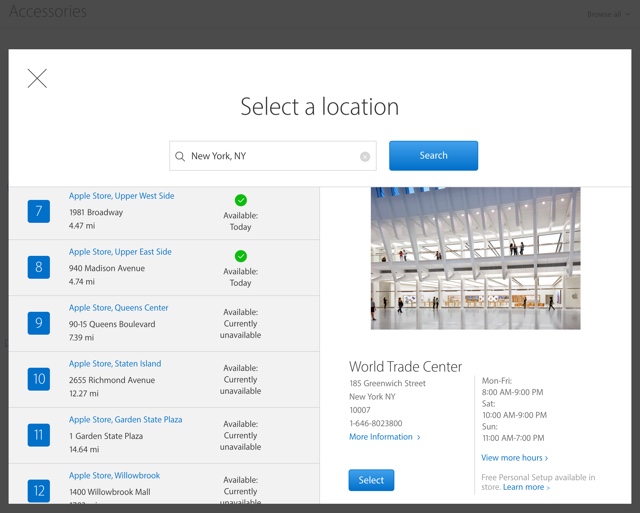 Right now when you go to buy section of the BeatsX on Apple's official website you can check if they are available for pickup in stores. And if you search for New York City, then you can see that the site says they will be available for pickup at Upper West Side and Upper East Side stores today.
Unlike AirPods, BeatsX are not truly wireless headphones as there's still a wire connecting the two sides. However they do feature the W1 chip found on the AirPods and other Beats models, which allows seamless pairing with iOS devices. BeatsX earphones offer up to 8 hours of battery life, with fast charging capability called 'Fast Fuel' that charges the device for 2 hours in just 5 minutes of charge. The earphones feature volume controls with volume up/down and pause/play buttons.
BeatsX Earphones cost around $150 and if Apple's website is to be believed, then they will be available for purchase today. (MacRumors)
Update: Apple has updated its online store, which now shows BeatsX unavailable at all stores including Upper West Side and Upper East Side ones.