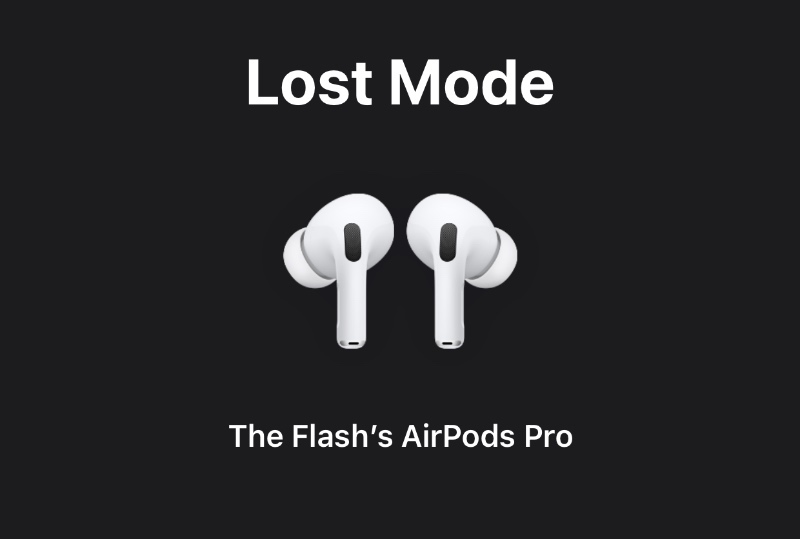 Have you lost your Airpods or did they disappear into thin air while you were at the gym or maybe at a supermarket?
Sorry to break this to you, but you cannot block your lost or stolen AirPods from getting used by the culprit.
Since the AirPods cannot connect to Wi-Fi, you won't be able to lock or remotely control them. Certainly, this statement wouldn't help, but if the odds are in your favor, you will be able to find your AirPods before someone else gets ahold of them.
Of course, you have invested your hard-earned money, and likely you would still want them back. If you are lucky enough, you can locate them using Apple's Find My app and get them back. Here's how.
Enable Find My Before You Lose AirPods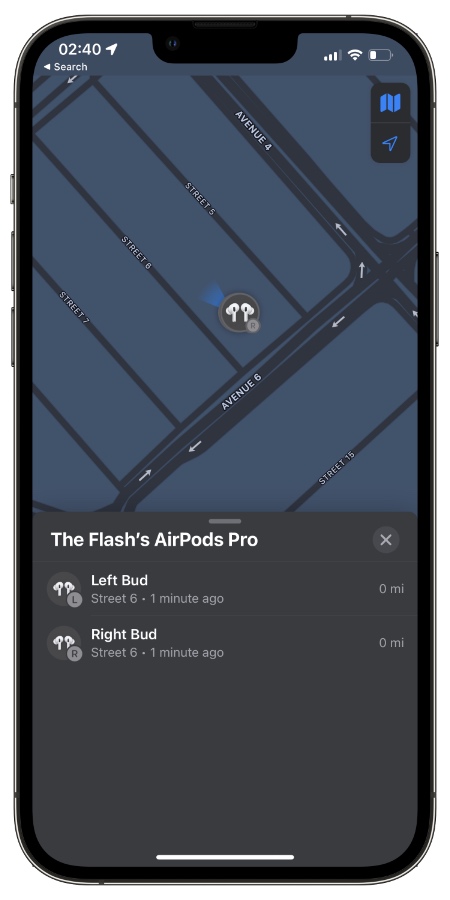 Apple users should be grateful to Apple for introducing the Find My network because it allows you to precisely track the recent and last location of your AirPods.
It's worth mentioning here, that only the earbuds themselves can be hunted down, not the Charging Case because the case isn't equipped with speakers or Bluetooth.
So, it's mandatory to enable Find My before you get the chance to cry over AirPods lost, or else you can't use Find My to track them.
Setting Up Find My on Your iPhone
The below-mentioned steps allow you to enable Find My on your iPhone. Once you get access to Find My it will be easier for you to track down the devices associated with your phone.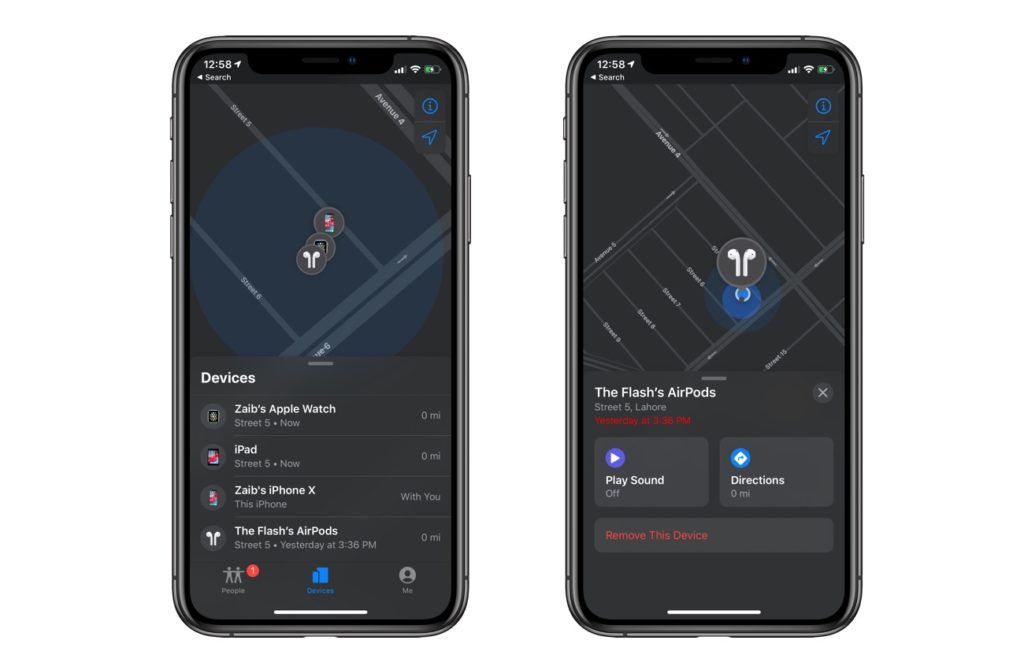 Go to the Settings app.
On the main Settings page tap on your name at the top corner.
Next tap on Find My.
Confirm "Find My iPhone" is on.
In this menu, you can also enable the Find My network and send your iPhone's last known location before it runs out of battery.
How to Be Notified If You Leave Your Airpods Behind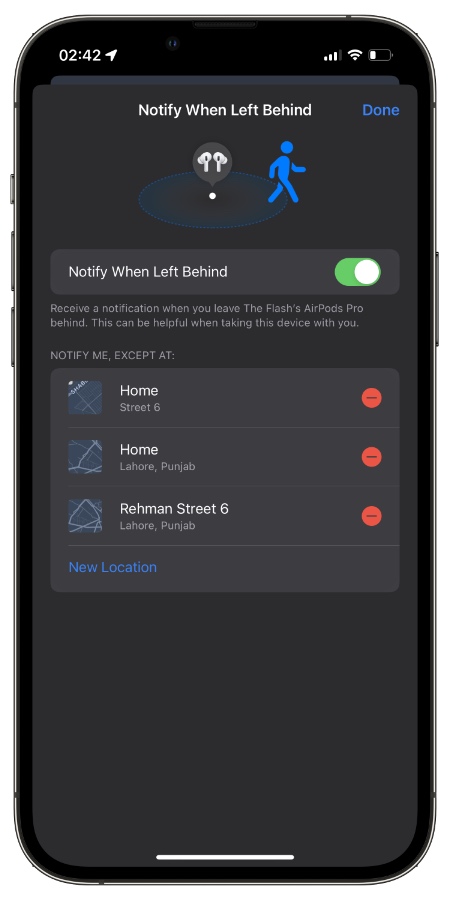 If you own an iPhone 12 or a newer model, you have the option to set up separation warnings for AirPods, AirPods Pro, or AirPods Max. This can be done from the Find My app's devices menu.
Receive a notification if you have left your AirPods behind.
Launch the Find My app.
Tap on the Devices tab located at the bottom of the screen.
Scroll until you see your AirPods on the list and tap them.
Next tap on the "Notify When Left Behind" option.
Toggle the feature on and set up exceptions like your residential address.
The feature works just like AirTags and will notify you when your AirPods lose Bluetooth connection out of the blue or due to distance.
AirPods Lost? Find Them With Find My
If your AirPods are missing, the Find My app can help you locate them using the Find My network. Luckily, every Apple device that is not opted out of the network, acts as a beacon for missing devices.
If you have misplaced your AirPods or are doubtful if they are stolen.
Launch the Find My app.
Tap the Devices tab at the bottom of the screen.
Locate your AirPods from the list and tap them.
Use this menu to find your AirPods or activate the lost mode.
The map will display the last spot the AirPods were connected to your device within the Find My network.
However, if the AirPods are in the charging case or haven't been connected recently, they won't show the updated location on the map.
Play a Sound from your AirPods to Help Locate Them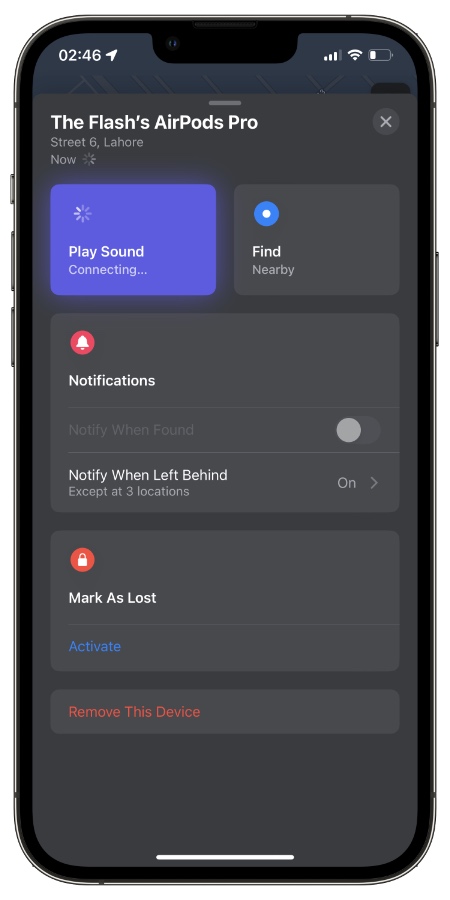 If the AirPods are out of the case or the case cover is open, the AirPods can get connected to any nearby device and update their location. In such a case, tap "Find" or "Play Sound" if you suspect the AirPods are in close proximity and need help finding them.
Nevertheless, these functions only work if the iPhone connects with the AirPods through Bluetooth.
A possible way out in certain situations could be connecting to the AirPods and playing a high-pitch sound.
However, for severe theft cases, it is best to rely on Lost Mode and of course, the authorities.
Lost Mode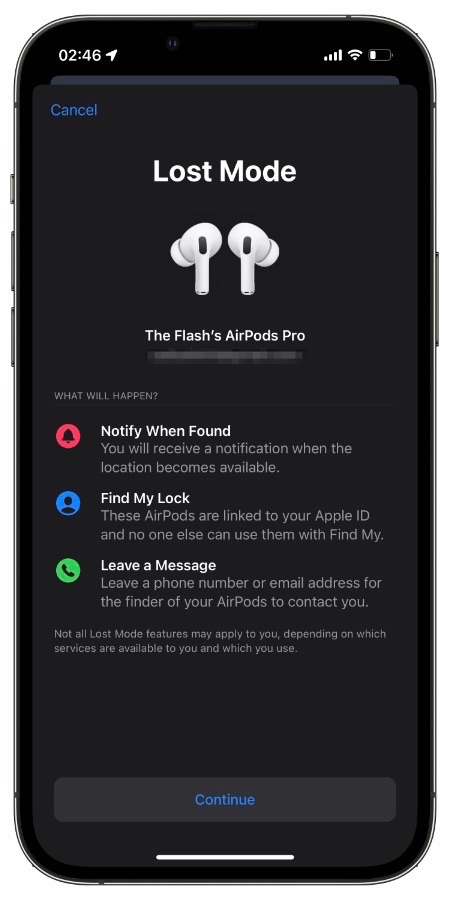 The Lost Mode in Find My tells a device it is misplaced and notifies the owner when it is found.
Go to the AirPods Find My menu
Select "Activate" below "Mark As Lost."
This will initiate the Lost Mode system for the AirPods.
As AirPods cannot be connected to the internet unless someone activates it, Lost Mode doesn't help until the AirPods connect to a new online device.
Lost or Stolen, the next time your AirPods connect to an Apple product, the user will be notified with an updated location.
Along with your contact number and email address, you can also leave a custom message when a device is set in Lost Mode.
So if you are uncertain if the AirPods are stolen or not, a message saying "We have your location and police have been notified" would be suitable. AirPods will notify the suspected culprit if they are already connected to an iCloud account
Lost Mode doesn't stop the AirPods from being used, and whoever has them can connect and use them as Bluetooth earbuds. However, the iCloud data will remain attached to the AirPods, and the device name will be displayed as "Not Your AirPods."
Ordering Replacement Parts
Fortunately, Apple offers to provide a new earbud or a charging case at a discounted price if one of them goes missing. You need to share the serial number with Apple Support to request AirPods replacement.
The AirPods serial number is stored on your iPhone:
Launch the Settings app.
Tap on the Bluetooth option.
Locate your AirPods in the list and tap the "i" icon.
The serial number is listed here.
However, Apple doesn't provide insurance for lost AirPods with AppleCare as it does for iPhone. So, if you have lost both Airpods, then you will be required to break your bank to purchase a new set.
In a Nutshell
It is suggested to first try to find your AirPods on your own because they could be found between the couch cushions, you never know. But if you fail to find them even after following the above-mentioned ways, only then involve the authorities.
Share your 'lost but found' incident or story with us in the comments section.