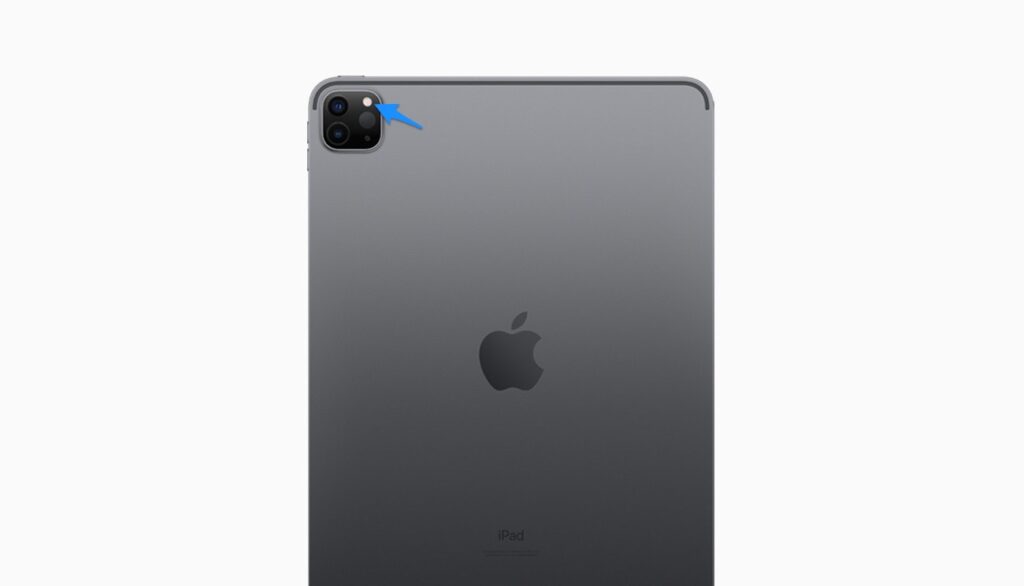 Are you looking for the flashlight feature on your iPad? Do you want to know does your iPad have flashlight and how to use it? Then you're in the right place, as that is exactly what we are going to talking about in this article.
The flashlight on any device comes in handy when you need a source of light in the darkness. 
Not only does an iPad flashlight illuminate the darkness but can also be your savior in case of a power outage or emergencies when you need to call for help.
However, you might face difficulties finding the flashlight icon on your iPad. Fret not! In this article, we will show you how to turn on flashlight on iPad and where you can find the icon.
But before that let's find out:
Does iPad Have Flashlight?
An LED flash on the back of an iPad can tell you whether the device has a flashlight. If you can't locate this on your iPad, it implies that your iPad doesn't have a flash camera.
The LED flashlight is usually found right beneath the back camera. On some models it is found within the camera bump.
A flash light comes standard on most iPad Pro models, except for the 12.9-inch iPad that was released in 2015.
iPad Air models that includes iPad Air 5 and iPad Air 4 do no have a dedicated flashlight.
iPad mini models that includes iPad mini 6 do not have a dedicated flashlight on the back.
iPads that includes iPad 8th generation, iPad 8, iPad 7 and older do not have a flashlight on the back.
Apart from these models, most older iPads don't feature a flash camera or a flashlight. So if you own any of these models, you won't be able to use the flashlight.
Now if you are wondering where is flashlight on my iPad, read on to find out!
How to Use the Flashlight on an iPad
Using the flashlight on your iPad is no quantum physics, open the Control Center from the top right corner of the screen. You will find the icon to use the flashlight.
If the flashlight is missing, follow these steps:
Go to Settings -> Control Center and add Flashlight by tapping on the '+' button next to it from under More Controls. This will add the flashlight option in the Control Panel. 
To turn on the flashlight from the Lock screen: 
Press and hold the Flashlight icon, in the bottom-left corner.
Turn Off Flashlight on iPad:
Open Control Center > Double Tap the Flashlight icon. 
Adjust flashlight brightness on your iPad:
You can easily increase or decrease the brightness of your iPad's flashlight by opening the Control Center and tapping and holding on the Flashlight button.
As soon as you do this a slider will appear on your screen. Move the slider up to increase flashlight brightness and move it towards the bottom to decrease flashlight brightness.
Will Future iPad Models Have a Flash Camera?
Most likely future iPad models will continue to have a flash camera. However, we can never surely predict what the future holds. We really hope that Apple will consider adding a dedicated flashlight on the back of its future iPad Air, iPad mini and iPad.
Conclusion
The flashlight app on an iPad is one of the most useful tools to have. You can use it whenever you want with a few taps!
Did you know that the torchlight app on your iPad allows you to charge your device quickly? Let us know in the comments below.
Disclosure: iOSHacker may receive a commission if you purchase products through our affiliate links. For more visit our privacy policy page.