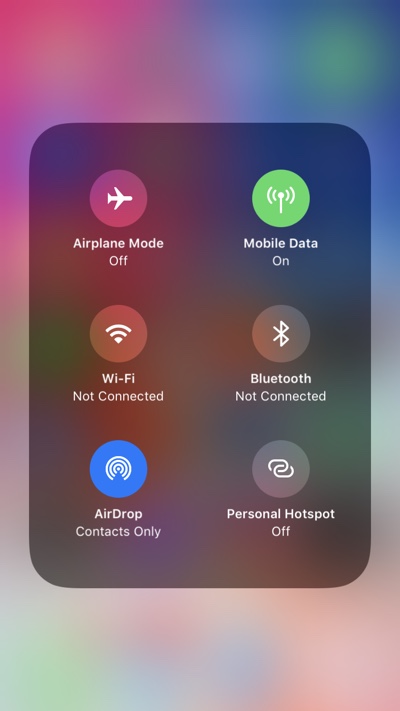 If you have updated your iPhone or iPad to iOS 11, then you might have noticed an odd behavior with the Wi-Fi and Bluetooth toggles of the Control Center. When you tap on the Control Center toggles for them, they do seem to disconnect from devices, however these system features are not completely turned off like they did in iOS 10. You can confirm this by opening the Settings pages for both these features.
This behavior has been around since the early betas but now Apple has come out with an explanation. Apple says the toggles allow users to disconnect accessories and networks connected with Wi-Fi and Bluetooth but don't completely turn them off. Instead they keep them on so both Wi-Fi and Bluetooth can be used with features like AirDrop, AirPlay, Apple Pencil, Apple Watch, Continuity features, Instant Hotspot and Location Services.
Basically what Apple is saying there is that the toggles no longer 'turn off' Wi-Fi and Bluetooth, instead they just disconnect and disable them from active connections.
So how do you actually turn Wi-Fi and Bluetooth off on iOS 11? You do it the old school way by opening the Settings > Wi-Fi > Turn Off Wi-Fi and Settings > Bluetooth > Turn Off Bluetooth.
Apple also notes that both Wi-Fi and Bluetooth will become active again for networks and accessories when you restart your device, its 5AM local time, you turn the toggle back on from Control Center, you connect to a Bluetooth device from Settings or in the case of Wi-Fi go to a new location where Wi-Fi is available.
Disclosure: iOSHacker may receive a commission if you purchase products through our affiliate links. For more visit our privacy policy page.