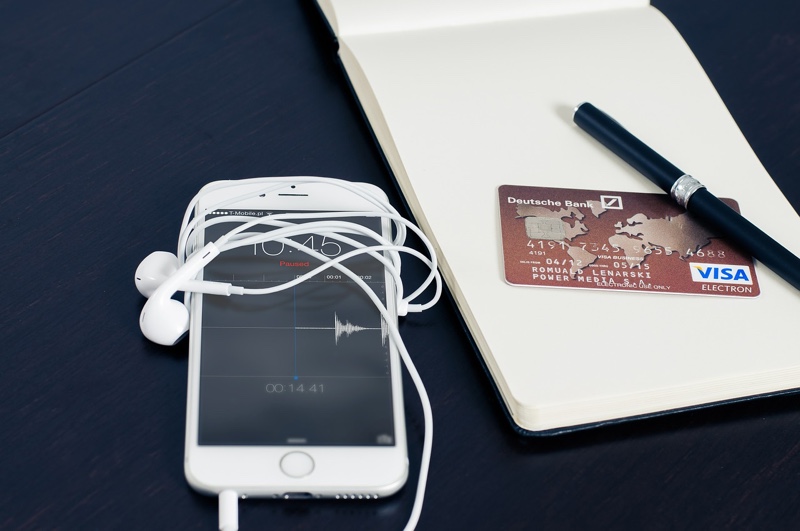 Amid the growing concerns that automated trading may create an incredibly volatile trading environment, the trend is here to stay. The already established mobile phone industry makes the devices readily available, and every investor wants to garner on the convenience of trading on the go. What's more, with the recently introduced trend indicators and oscillators, the execution of an actual trade has tremendously improved.
Traders no longer need to rely on analyzing the big charts to make a trade and with the introduction of online trading apps, forex trading has never been easier. The trend became increasingly popular in 2011 because it eliminated the need for overly relying on brokers and the readily available technical indicators that reduced risk and human error.
Research by Corporate Insight group reported that up twelve out of nineteen brokerage firms had released at least one trading application, which shows the rapidity of the use of forex trading applications. Here are benefits of managing currency trading on the go:
Freedom
It is perhaps the greatest advantage of mobile forex trading. Installing the best mobile trading applications provides freedom for investors to trade wherever they are. What's more, for traders trading with price action or using some default indicators, mobile forex trading can be incredibly liberating.
Ease of Use
This method of online forex trading is easy to use. There is no cost involved as users can download the apps from iTunes store and Google Play store for free.
Perform an Analysis from mobile
With mobile trading, Forex trade users don't need to spend countless hours in front of trading screens. Instead, they can perform an analysis on their personal computers and monitor trades from their smartphones.
Flexibility
Mobile trading allows tons of flexibility for investors whose primary specialty is forex trading. They don't have to liaise with brokers to make a trade.
Additional Bonuses
Some forex apps that are available on download option offer attractive bonuses to their subscribers.
Forex Applications
1) MetaTrader4
It is the most popular mobile application and is accessible via iPhones and Android devices. The application was unveiled after the introduction of the MetaTrader5 trading platform. As such, it boasts the most recent upgrades and attracts users who are familiar with the fourth version software. MetaTrader 4 iPhone has a user-friendly interface and delivers real-time quotes and an array of detailed charts.
The application also allows access to comprehensive trading histories for analysis of particular financial instruments and their performances over a period of time. It is, especially useful for investors who want to make trades over a long-haul.
2) CoinTrader

The free to download application provides quotes for cryptocurrencies like Dogecoin, Bitcoin, Litecoin and other types of altcoins. As such, traders can make trades between cryptocurrencies and national currencies or between cryptocurrencies. CoinTrader app is available via the Cryptsy online platform that allows access to a dealer's wallet balance, track charts, prices, and order history.
3) FX Trader Magazine
The app is a three-time winner of Forex Street Best Magazine award for 2011, 2012, and 2013. It is ideal for to private traders, institutional forex brokers, and professional currency managers. The reason is that it provides fundamental and technical analysis, in-depth economic reports, interviews with successful traders, and trading strategies.
The magazine is published after every quarter and has a free to read/view version on smartphones, tablets, and desktops. Both the desktop and mobile versions come with lots of great features as users can monitor charts and real-time exchange rates. They also have real-time access to their equities, margins, and account balances.
Readers are provided with the option of subscribing to the app's banner- free version that allows access to magazine issues offline. With the app, traders also get to review different forex trading tools and resources and analyze various studies on psychology trading.
How Others Do It
As earlier highlighted, FX Trader Magazine app includes occasional interviews that are held with successful online traders. One such interview was with Jason Stapleton, who recently turned $250 to $940 during the Varengold Trading Challenge in ninety days. Being the CEO and lead training coach at 4xTradersLive, Jason firmly believes in being disciplined when making trades using applications and treating forex trading as any other business.
Rogelio Mengual, a software developer, explains how he used MQL4 (a programming language used by MetaTrader 4) to develop a platform for stock-related actions for his first client. A few years ago, Rogelio tried his hand in forex trading algorithms. He had created a demo account and played out several simulations on the MetaTrader 4 trading app.
In just a week's time, he nearly doubled his monies, which spawned interest in market moods, custom indicators, and algorithmic trading systems. MetaTrader 4 provided an excellent connection to a forex broker who gives real-time information about the market and executes buy or sell orders.
Conclusion
Without a doubt, the use of mobile trading apps continues to make a positive impact on currency trading on the go. The availability of a wide range of technical indicators and tools that allows investors to make profitable trade decisions only comes with mobile trading. It creates the perfect balance that is free from large-scale manipulation that has been seen in the past. (Image source)
Disclosure: iOSHacker may receive a commission if you purchase products through our affiliate links. For more visit our privacy policy page.