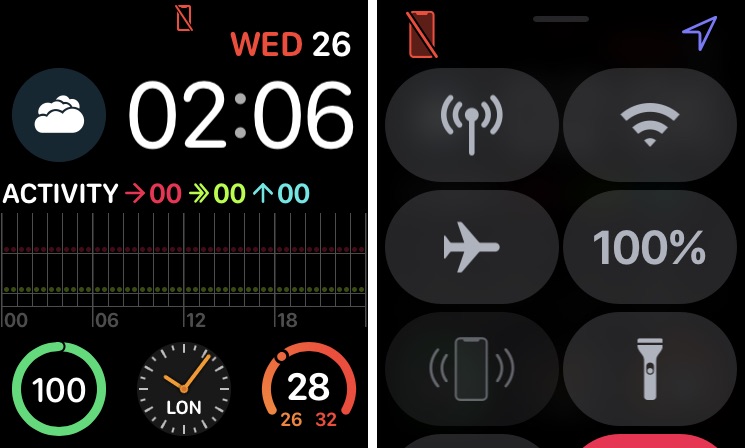 If you are an Apple Watch user, you might have experienced the situation where Apple Watch is not connected or paired with iPhone. In this situation you see a red iPhone icon on your Apple Watch. Or when you are trying to pair your Apple Watch with your iPhone and you cannot find the 'i' icon on your device, it is advisable to reconnect your devices. 
In order to connect your iPhone and Apple Watch, check the following scenario, and follow the steps below, accordingly.
Checking the Apple Watch Connection
When your Apple Watch does not receive any calls, messages, or notifications, your iPhone and Apple Watch might not be connected. When both devices are disconnected you will see a red iPhone on the Watch face or an X that appears on the Apple Watch screen. Or you can check the connection by checking the Control Center.
When Apple Watch is connected to your iPhone, green iPhone icon appears  sign appears. 
Try Reconnecting Apple Watch and iPhone
To solve connection issues between iPhone and Apple Watch you can try to reconnect these devices. You can do so by following these steps.
Keep them close together within range.
Make sure your iPhone's Airplane mode is turned off and that Bluetooth and Wi-Fi are turned on. Open Control Center to check the connection status. In case you see an airplane icon on Apple Watch open Control Center and turn Airplane mode off.
Now restart your iPhone and Apple Watch.

 
Unpair and then Pair The Devices Again
In case your Apple Watch is still not connected with iPhone, you may need to unpair and then pair these devices again.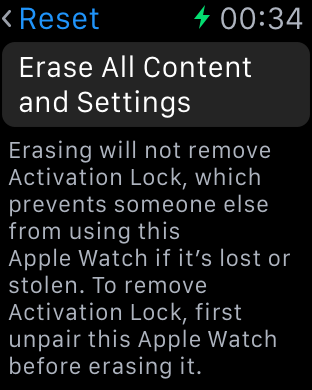 Go to Apple Watch's Settings > General > Reset > Erase All Content and Settings.
Open Apple Watch app on your iPhone, tap the 'My Watch' tab, and then tap watch on the top of the screen.

 

Now, tap the 'I' icon next to the watch to be unpaired, and then tap 'Unpair Apple Watch'. Tap again to confirm.
Pair iPhone and Apple Watch again.

 
Now that you know how to connect Apple Watch with your iPhone, share this post with your friends and family.
For more useful posts for your Apple devices, stay tuned to iOSHacker.com.