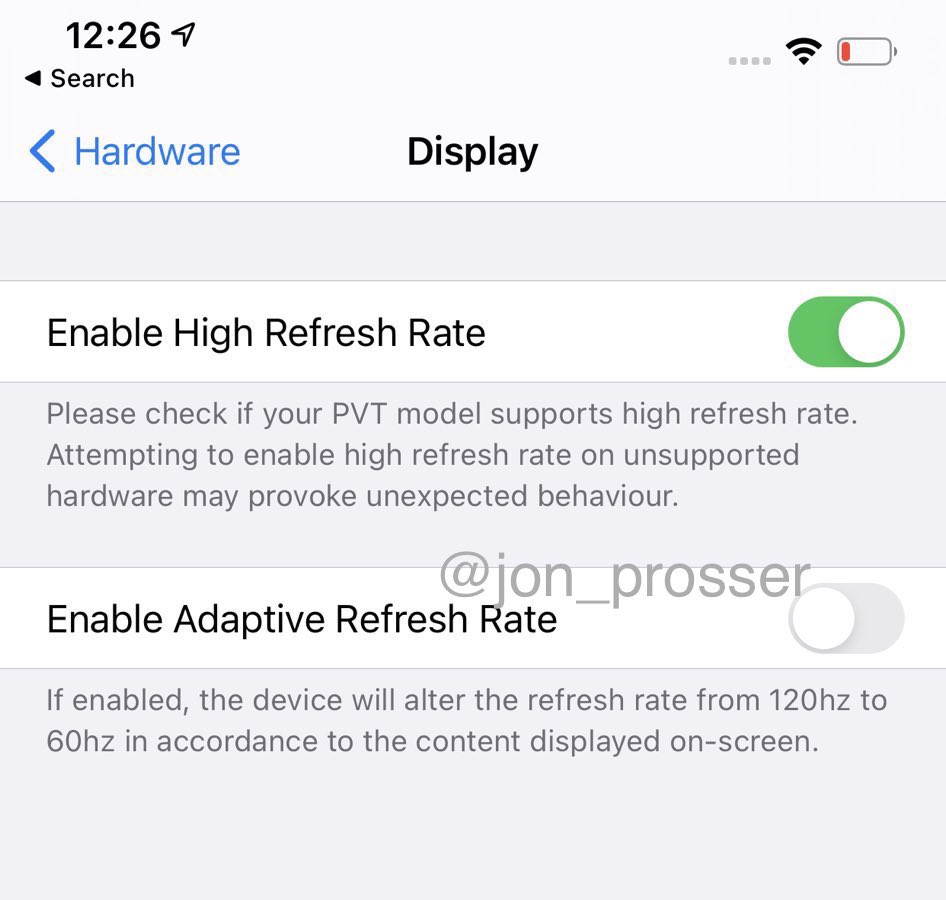 We are still a few months away from iPhone 12's expected October release. But it looks like some of the device's biggest features may have leaked thanks to a few Settings app screenshots originating from the iPhone 12 PVT testing units. The screenshots have appeared on the web from a couple of sources that includes YouTube channel FrontPageTech's Jon Prosser and EveryThingApplePro.
One of the biggest features these screenshots appear to confirm include the 120Hz High Refresh Rate feature on the iPhone 12 Pro. As can be seen in the screenshot above the Production Validation Testing iPhone 12 Pro Max unit has a toggle for Enable High Refresh Rate feature. We can also see a toggle for enabling Adaptive Refresh Rate.
We have heard numerous times that at least 2 of the Pro models in the next generation of iPhone will have iPad Pro like High Refresh Rate 120Hz display however this is the first time we are seeing actual toggles in the iOS software for this feature. Since the PVT units are very close to production this leak appears to confirm that this feature has finally made it into iPhone after previous rumors about Apple giving up on adding the high refresh rate feature on the iPhone.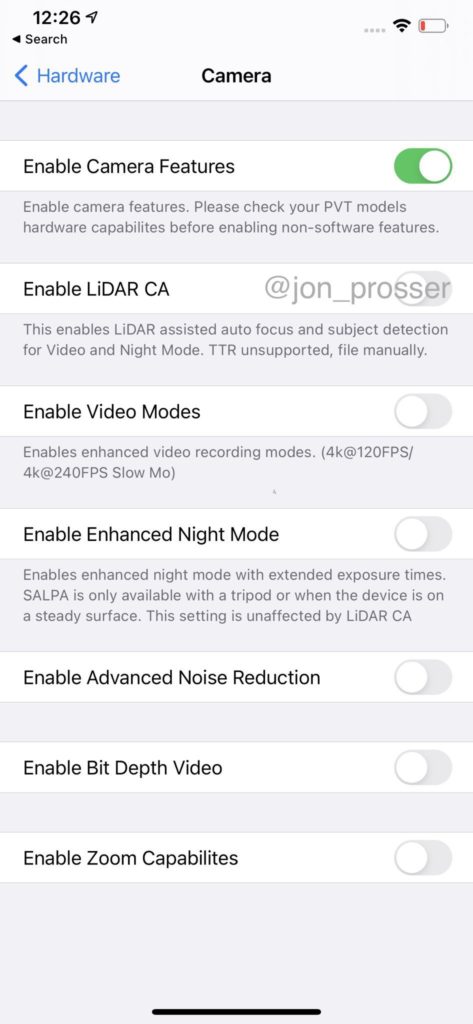 Another screenshot from Camera settings shows the presence of iPad Pro 2020 like LiDAR sensor on the iPhone 12. The caption below the LiDAR sensor toggle reads "This enables LiDAR assisted auto focus and subject detection for video and Night Mode". Suggesting addition of LiDAR sensor will bring enhanced Night Mode in the next generation iPhone. Another toggle called 'Enable Enhanced Night Mode' confirms changes coming to the Night Mode feature that was first introduced in iPhone 11 series. The enhanced night mode will offer extended exposure times when the device is placed on a tripod or held at a steady surface.
The Camera setting screen on iPhone 12 Pro PVT units also confirms new Slo-Mo modes that will offer 4K Slo-Mo at 120FPS and 240FPS recording modes for the first time.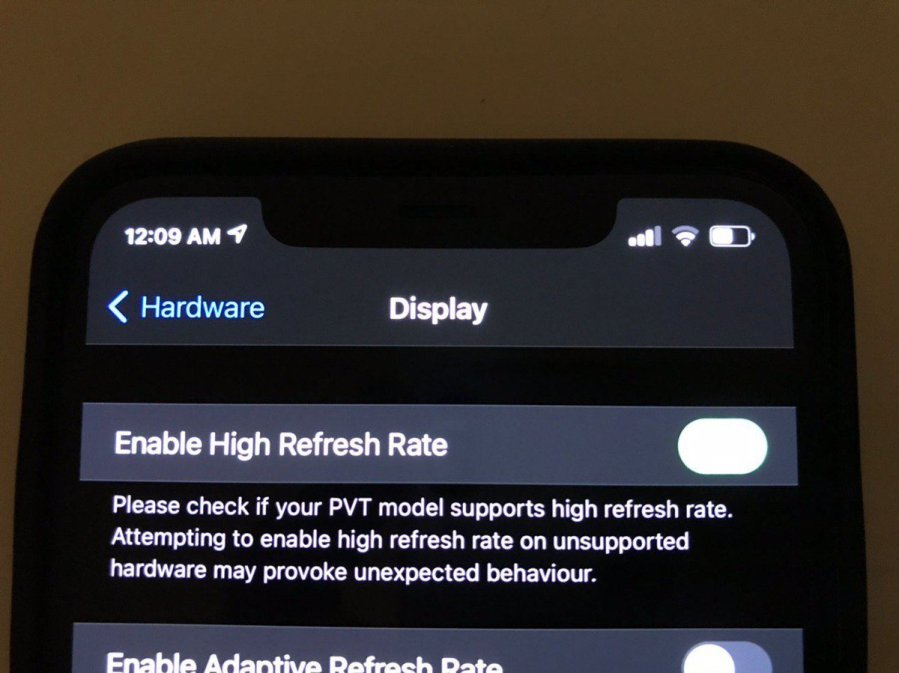 Lastly an image shared by YouTuber EveryThingApplePro shows the notch on the device, which appears to be the same size as the iPhone 11 Pro or older models. This means Apple is not going to reduce the size of the iPhone 12 Notch and we can expect the front look of the device to remain the same as previous generations.