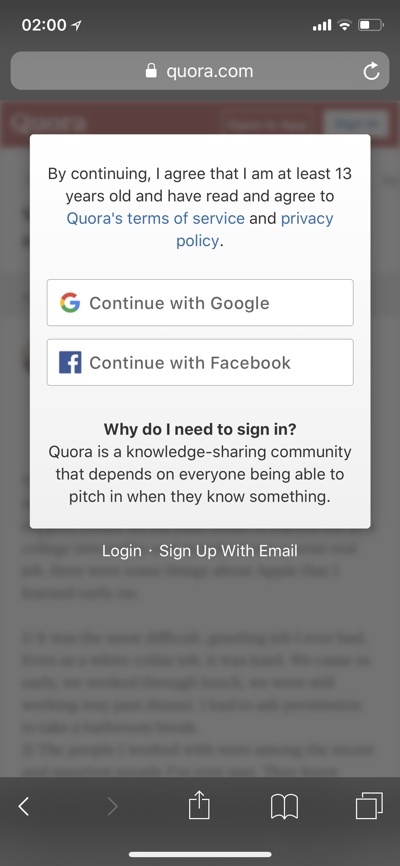 Despite advancements in mobile web browsing over the past decade or so, we still have a long way to go. Many mobile websites have annoying popups, ads or restrictions that make it hard for users to view them on smartphone's limited screen real estate.
One big annoyance that I face when browsing the internet on my iPhone's Safari is when I come across popular website Quora. The site has a great community of contributors who ask and answer useful questions. Whenever I perform a search on Google and come across a related Quora link, I make sure to tap on it. However the problem occurs when you click on an internal link on the website. On the second page you are presented with a login screen that forces you to either log into your account or signup for the service.
This is terrible user experience not just for those who don't have a Quora account but also for those who don't want to sign in at the moment. While you can't view the content on the second page without either logging in or signing up since there's no 'x' button, there's a trick involving 3D Touch that can help.
To avoid the annoying login popup on Quora's mobile website you should force press on a link instead of tapping on it. When you force press on a link it automatically opens in a new tab, tricking the site to load up the page without requiring login.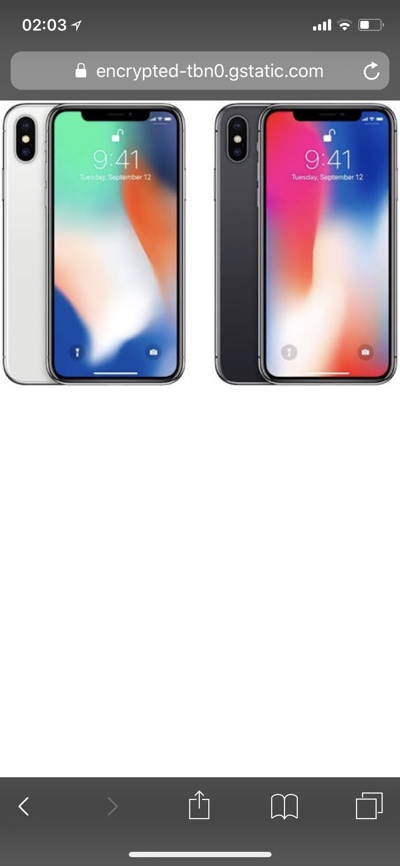 Similarly with the removal of 'View Image' button on Google Images website it has become difficult to view the image in full view and to save it on the device. You can use the same 3D Touch trick and force tap on the image to open it in a new tab, where it will load in full screen and you will be able to save it to Camera roll by long pressing on it. To load full resolution image tap on the image from the results page and once its info page loads, force tap on the image to open it in new tab.
Are there any other 3D Touch browsing tricks that others should know about? Share with us in the comments section below!