While having a wireless charging pad at your bed side table might not seem to be hugely more convenient than plugging a cable into your device, the true fruits of wireless charging will appear when this technology becomes integrated in places you don't expect them to be, letting you recharge your iPhone without even thinking about it.
True goal of wireless charging will be achieved when you find a wireless charger everywhere you go. Wouldn't it be nice to have your device recharge while you place it on the coffee table at your local coffee shop.
As we get there, there are plenty of clever accessories that are realizing the dream of easy wireless charging. One such accessory that you can buy right now is a mousepad, which doubles as an iPhone wireless charger. The mousepads mentioned below feature support for Qi wireless charging, which means they are fully compatible with iPhone X, iPhone 8, iPhone 8 Plus and any other device that supports this tech.
ZeniArt Qi Wireless Charging MousePad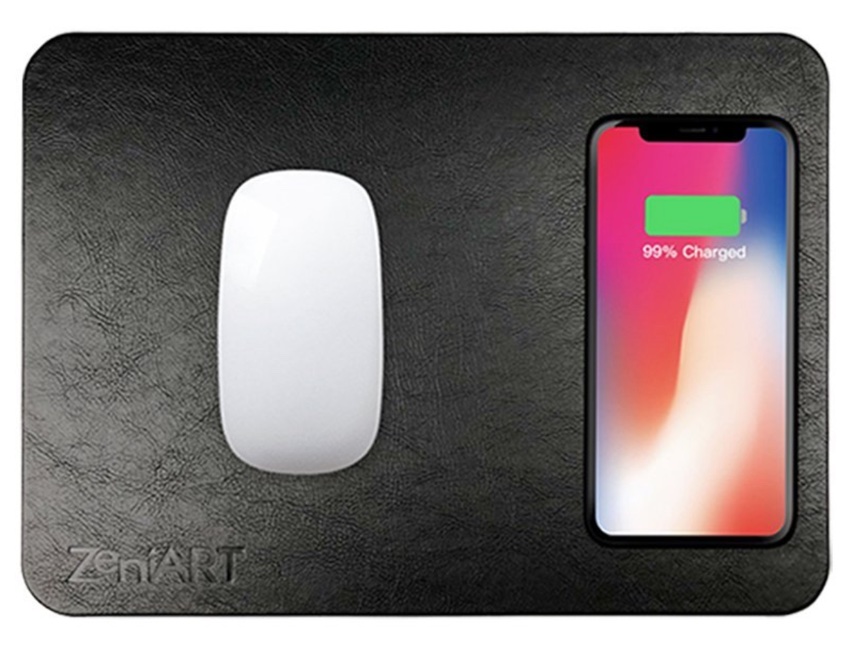 The ZeniArt comes in 3 options. A black and wood grain finish option, and a third black option with fast charging. This wireless charging mousepad offers a leather feel material and has a size of 12.2 x 9.4 x 0.24-inches. The mousepad has a designated area where you can place your iPhone to wirelessly charge it while using the rest of it to comfortably move the mouse around. The normal ZeniArt Mousepad with wireless charging costs $19.99 whereas the fast charging version is available for $25.99.
mikoko Wireless Charger Mouse Pad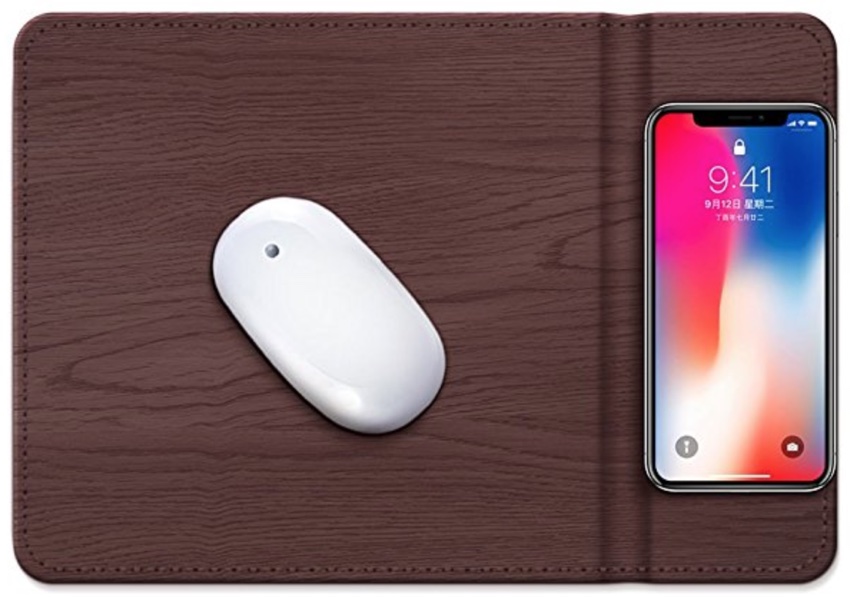 This elegant looking mousepad and Qi wireless charging will look right at home at your minimalistic computer desk. Unlike other mousepads on this list this one from mikoko features a separator that defines the area where you have to put your iPhone to charge. While you can lay your iPhone flat, this mikoko Mousepad and Qi Wireless Charging Pad also lets you raise it for a vertical viewing experience. You can buy this mousepad for $16.99.
Leakind Led Gaming Big Hard Mouse Pad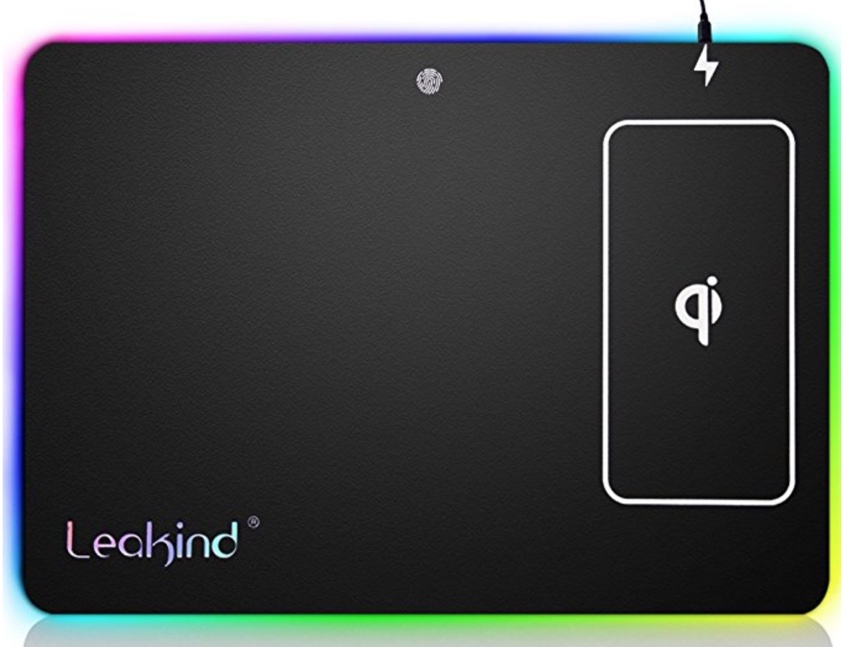 If you are a gamer or just like the RGB LED lighting, then this Leakind LED Gaming Big Hard MousePad is for you. It features a large footprint allowing you to easily charge your iPhone while moving the mouse around, 10 LED backlight modes, fast charging mode when used with QC 2.0/3.0 adapter and more. You can buy this 2 in 1 mousepad with Qi Wireless Charing support for $29.68.
So these are some of the affordable 2 in 1 mousepads that double as Qi Wireless Chargers for iPhone. Do you have any other suggestions? Let everyone know in the comments section below.