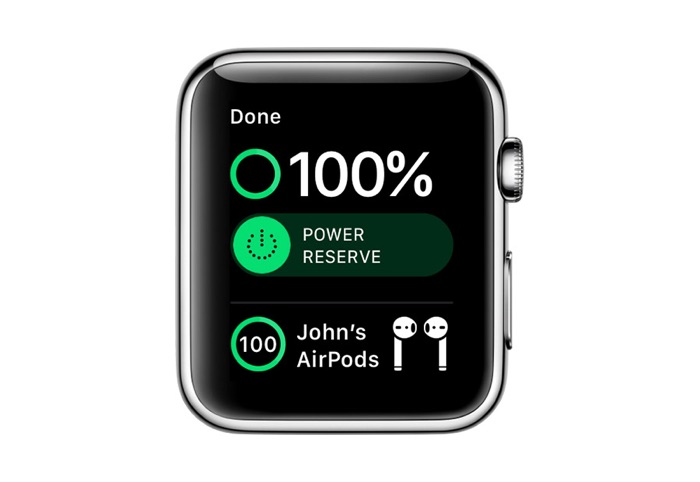 If you are an AirPods user who uses his or her headphones with the Apple Watch a lot, then this tip is going to sound very helpful. In this article we will show you how you can check the battery status of your AirPods right on the Apple Watch.
Knowing this tip can make your life a lot easier as this way of looking at AirPods battery is much more convenient than looking for the same information on your iPhone.
What makes this even more useful is the fact that you don't even have to be actively using the AirPods with your Apple Watch. The headphones could be connected to and streaming music from the iPhone in your pocket and you can still check their battery from Apple Watch using this method.
You can see the current status of your Apple AirPods by following the simple steps below.
On your Apple Watch access the watch face screen and swipe up to access the Control Center.
From the Control Center menu tap on the percentage button to access the battery screen.
That's it, on the battery screen you should see the current battery status of your AirPods along with battery status of the Watch.
You can scroll up to see more information such as the battery status of the AirPods case.