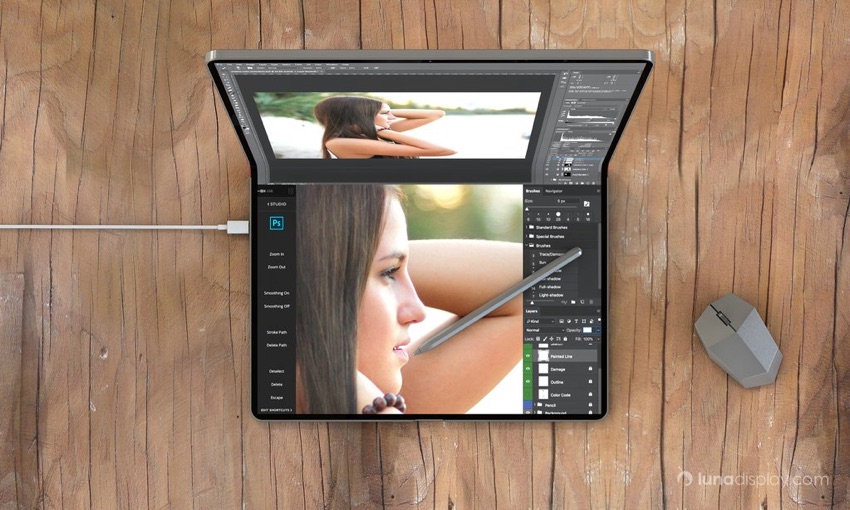 Although Samsung's Galaxy Fold has been a bust (at least for now), the user interest in foldable displays remains constant. That's why folks over at Luna Display have partnered with designer Federico Donelli to create concepts that show us how a Mac and iPad hybrid with a foldable display could look like. You may not agree with the direction they have taken with the concept however it is hard to not get intrigued.
The result features an iPad with a laptop-like folding mechanism – running macOS. The screen folds from the middle making it possible for users to use part of the interface with mouse and part of it with stylus. In addition to be able to use the device on the go, users are able to place the device in desktop position by attaching it to a stand, and take advantage of mouse and keyboard.
Interestingly the foldable device can be opened and placed horizontally to create a flat and wide display. Then whenever the user feels like moving away from their desk or use the Apple Pencil to draw something they can simply remove the device from the stand and use it as a tablet.
Here are some more photos and a vide that showcase the concept.