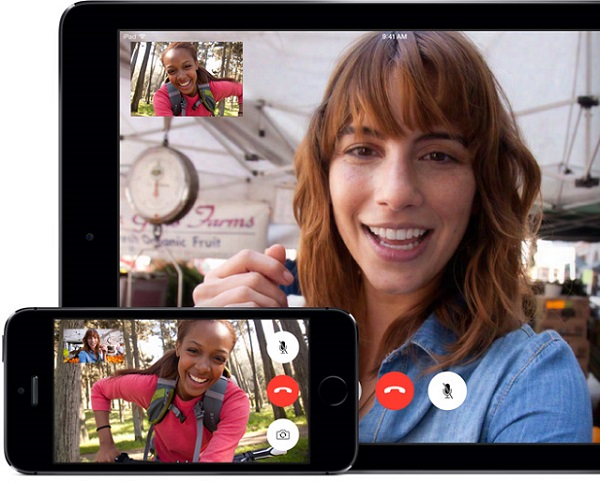 It wouldn't be wrong to say that FaceTime feature of iOS devices is responsible for mobile video calling finally becoming a mainstream thing. Even today very few video calling services can claim to have quality and integration that FaceTime offers to users of iPhone, iPad, iPod touch and Mac.
On iOS devices when you are using FaceTime's video calling feature you may have noticed that you cannot see the duration of the call while talking to your friends. This is different for audio calls that do show the time you have been on the call. To keep the interface as clean as possible and let you see most of the incoming video Apple chose not to display a timer on screen.
However, if you have been looking for a way to quickly check how long you have been on the ongoing call then there's a simple way. To get this information all you have to do is return to the homescreen by pressing the home button. Once you do that you will be able to see the call duration in the green bar that appears on top of the screen.
After checking the duration you can return to the call by tapping on the green bar, or continue using the device without getting off the call.
This information is also shown when you lock the device and press the home or lock buttons.
Knowing the duration of the call can be useful in many cases. And if you want to know how long you were on the video or audio call after you are off it, you can always go to the Phone app's recent section.