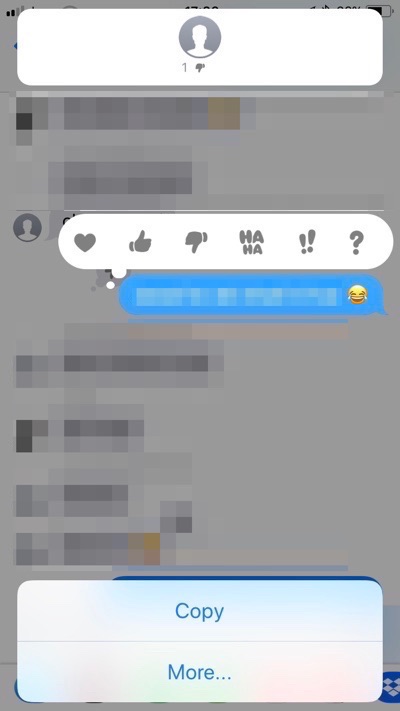 iMessage Group chats are fun, and thanks to the tapback reaction feature, you can give dramatic Heart, Thumbs up/down, HAHA, Emphasize and Question mark reaction to individual messages in the chats. Since the reactions are so expressive, it is also nice to know who reacted to your message and how.
Many users don't know that you can check who gave what tapback reaction to your iMessages in a group chat on iPhone, iPad and even Mac, and it couldn't be more easy to do so.
How to check who reacted with tapback on iPhone or iPad
On your iPhone or iPad, all you have to do to check who reacted with a tapback to your message is tap on the reaction thought bubble that appears right next to your or someone else's message.
When you do the reaction menu will appear along with a list of users who have reacted to your message.
Right under their display picture you can also see what reaction they gave to a particular message. So you will know who reacted to your joke with a 'HAHA' or Love and who gave it a thumbs down.
Checking Tapback Reactions On Mac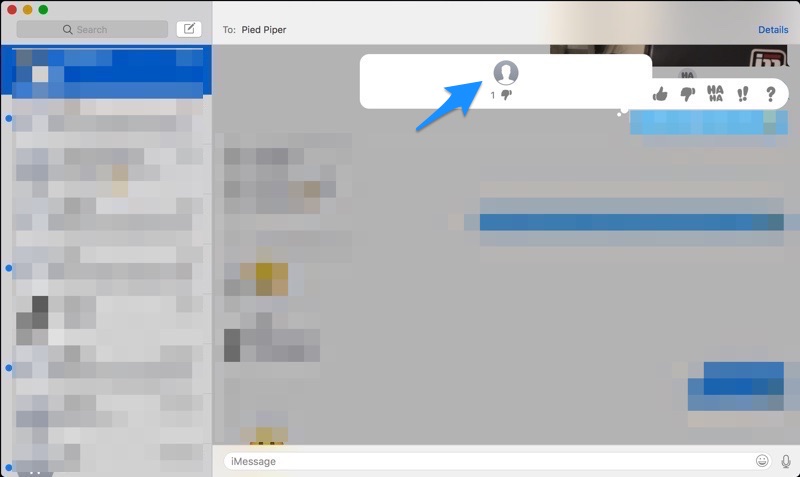 Just like on iPhone and iPad, checking who gave which tapback reaction on Messages app for Mac in group chats is also quite simple. You can do so by right-clicking on the chat bubble and clicking on the 'Tapback' option. Doing so will reveal who gave which reaction to a group chat.
That's it, this is how you can quickly check who reacted to your message in an iMessage Group chat and what reactions were given by group's participants.
If you have any question regarding this tip, then let us know in comments below.
Interested in more iMessage tips and tricks? Read our article on 14 Awesome iMessage Tricks here.