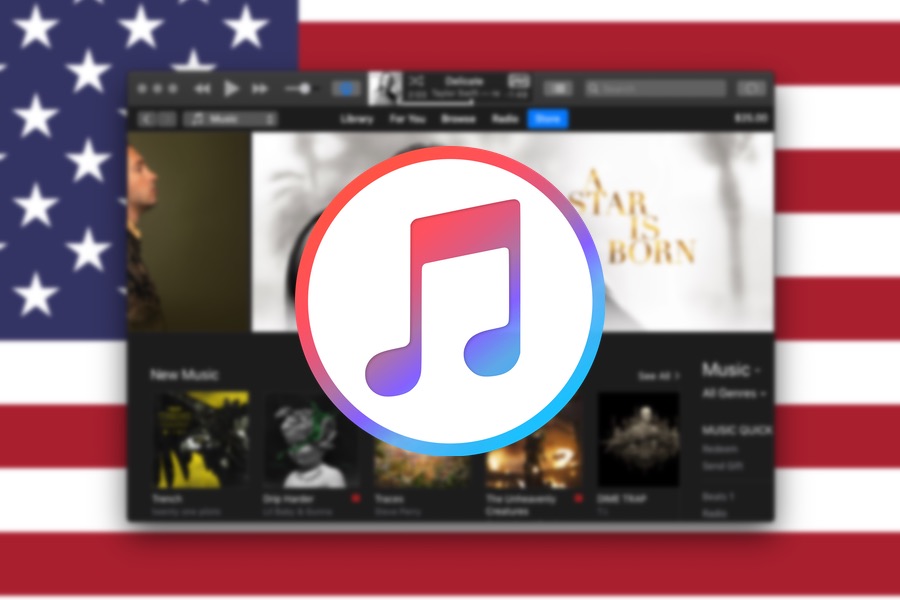 Creating a US Apple ID can be beneficial for a variety of reasons. You can download apps that are not available in your own country while also take advantage of Apple services that are not available in your own region. In this tutorial we will show you step by step how you can create a free US Apple ID in 2018 or 2019 regardless of which country you live in.
After creating the US Apple ID you will be able to use the US App Store, Use Apple Music (if you have credit card or App Store credit) and more. So without any further ado, here's how you can create a US Apple ID from abroad.
Create Free Apple ID Using iTunes
1. On your Mac or Windows PC launch iTunes and click on the 'Account' button from menu bar.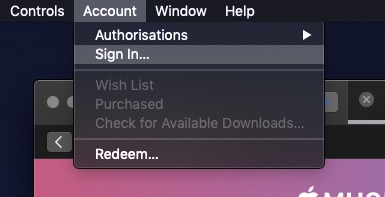 2. Click on the 'Sign Out' button and then click on Account again, then click 'Sign In'.
3. Now from the dialog box click on 'Create New Apple ID' button.
4. From the next screen click 'Continue' and then enter the details on the next page.
5. While filling out the details for creating Apple ID, make sure you use a new email address meaning it has not been previously associated with an Apple account and select 'United States' as your Country/Region.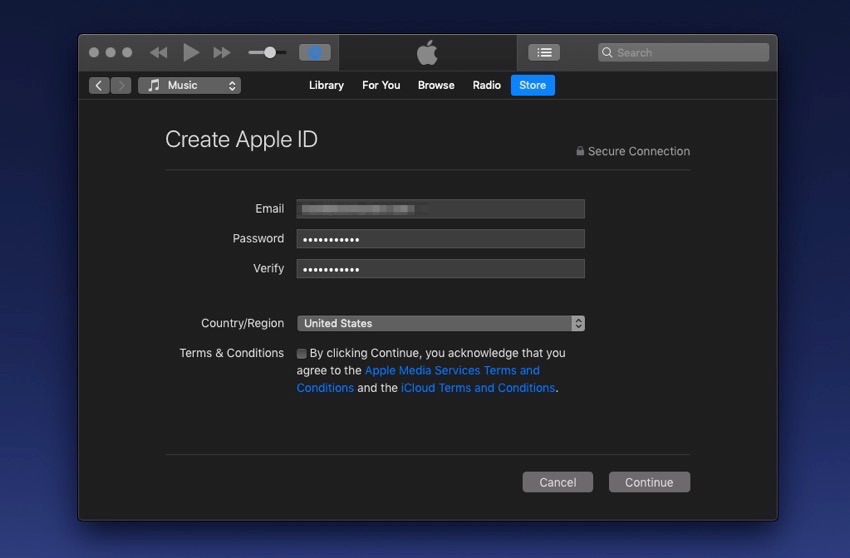 6. On the next page enter your name and date of birth and click 'Continue' button.
7. From the next page choose 'None' as your payment method and type in a US billing address. You can use any random US address, search on Google for one.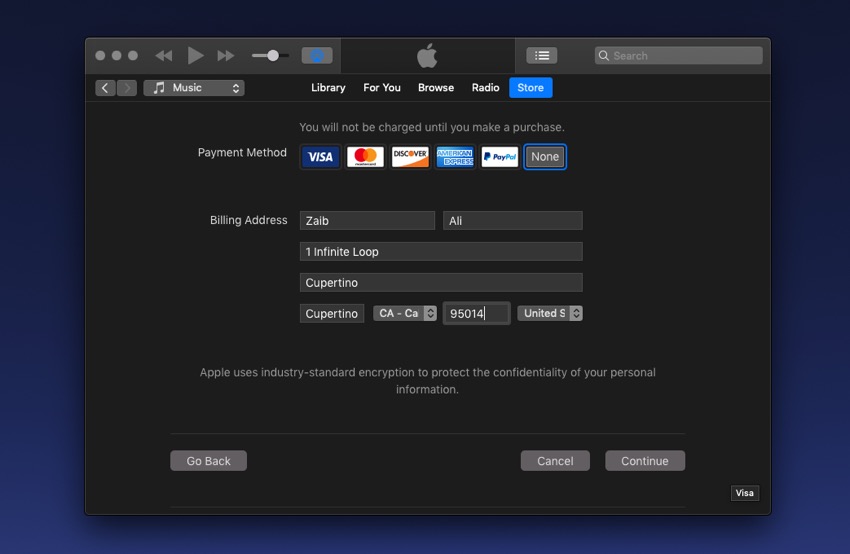 8. On the 'Verify Your Phone Number' screen enter a phone number that you have access to. This does not need to be a US phone number. Simply select your country and enter your own phone. You will receive a text message to verify your account.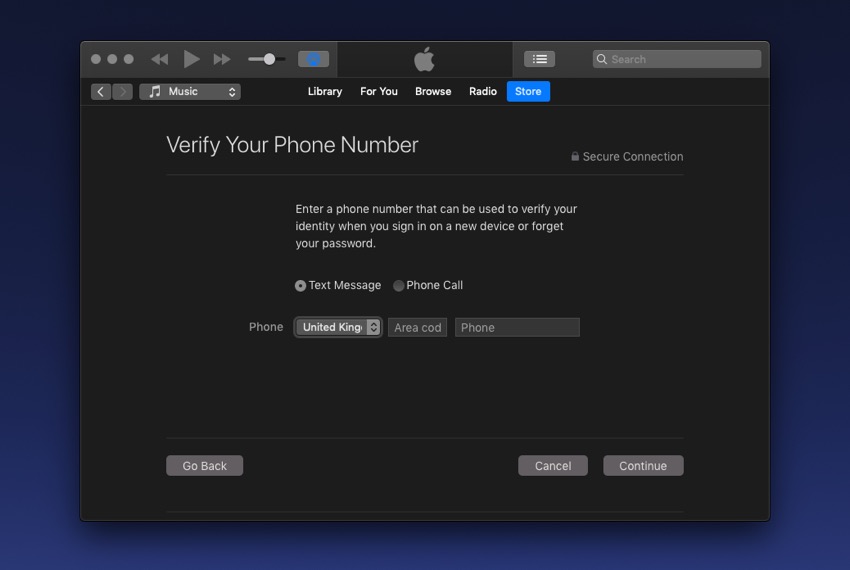 9. Enter the verification code and then you will be asked to verify your email address. Enter the code Apple has sent you in your email address.
Wait for 2 minutes for Apple to create your account. That's it! You should now be able to log in to this account. You will not be able to use Apple Music on this account or take advantage of the 3 month trial that comes with a new Apple account. To be able to do so you will need to have payment method attached to the account or redeem a gift card.