Apps
How To Deactivate Or Delete Your Facebook Account From iPhone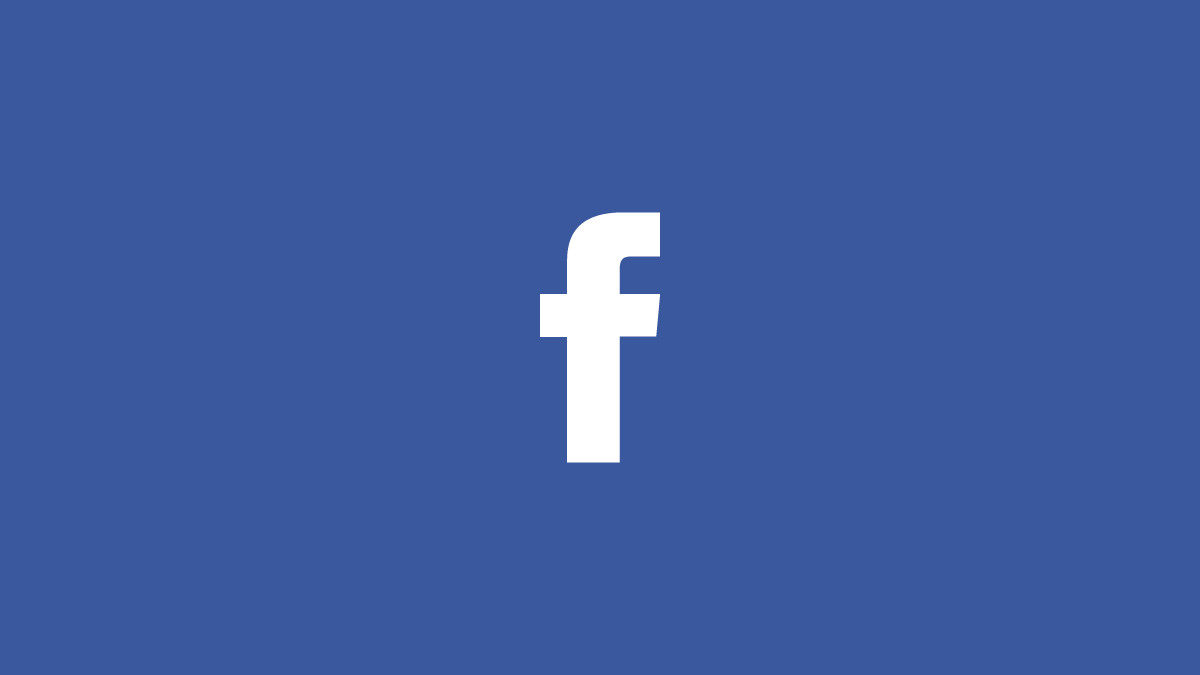 Tired of wasting your precious time on Facebook? Then it is a good idea to pull the plug and finally delete your Facebook account. Waste of time isn't the only concern one should have with Facebook, as the company is notoriously bad at handling user data and privacy. Not to mention the fake friends who put up a facade to seem cool and happy on the social networking site. In this article we will show you how you can deactivate or even delete your Facebook account using the official Facebook app right on your iPhone. Follow the simple steps below to either deactivate or delete your Facebook profile.
Deactivate or Deleting Facebook Account Using iPhone or iPad
Deactivating Facebook Profile on iPhone or iPad
If you don't want to permanently delete your Facebook account, you can choose to deactivate it. Remember that a deactivated account will stay on Facebook and can be reactivated later. To do so, perform the following steps.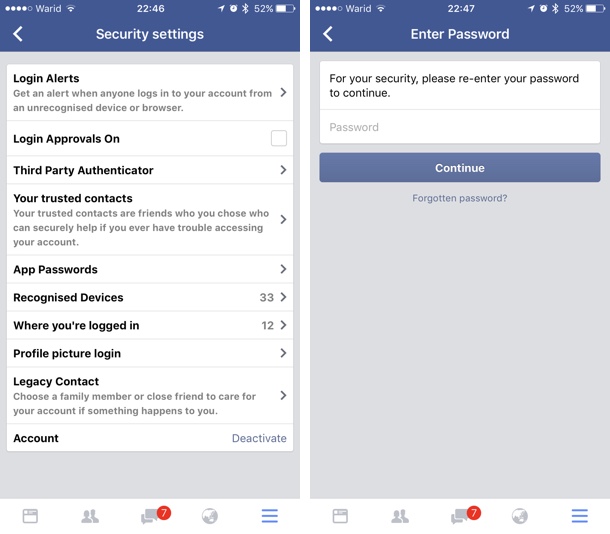 On your iPhone or iPad launch the official Facebook app.
Once the app has launched tap on the hamburger button from the right corner of the button bar.
Now scroll down and tap on 'Settings' option. From the slide up menu tap on 'Account Settings' option.
From the 'Settings' page tap on the 'Security' option.
Finally on the Security Settings menu look for the 'Deactivate' button and tap on it. Facebook will ask you to enter your account password.
That is it. Now your Facebook account has been deactivated. This is a temporary deactivation and you can reactivate your account whenever you like. If you want to permanently delete your Facebook account then follow the steps in the next section.
Permanently Deleting the Facebook profile on iPhone or iPad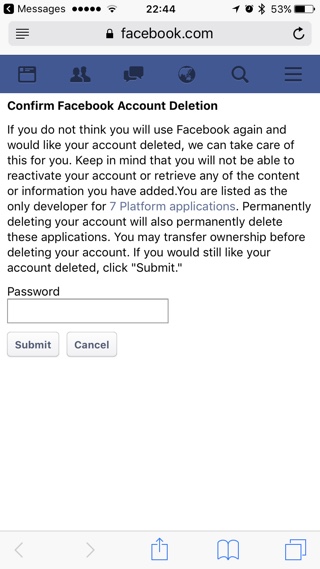 If you want to delete your Facebook profile permanently, then follow the steps below. Remember you can't delete your account using the Facebook app for iOS, so you have to use Safari browser instead. The steps below are permanent, which means you will not be able to reactivate your Facebook account or retrieve the content you had shared on it. It is a good idea to download any photos, videos, notes etc before performing these steps.
Launch Safari browser on your iPhone.
Open this link: https://www.facebook.com/help/delete_account
Enter your account password and hit the 'Submit' button.
Also read:
Related Topics:
Apps, Deactivate Facebook, Delete, Delete Facebook, Facebook, guide, How to, iPad tips, iPhone tips, social, tips, tutorial