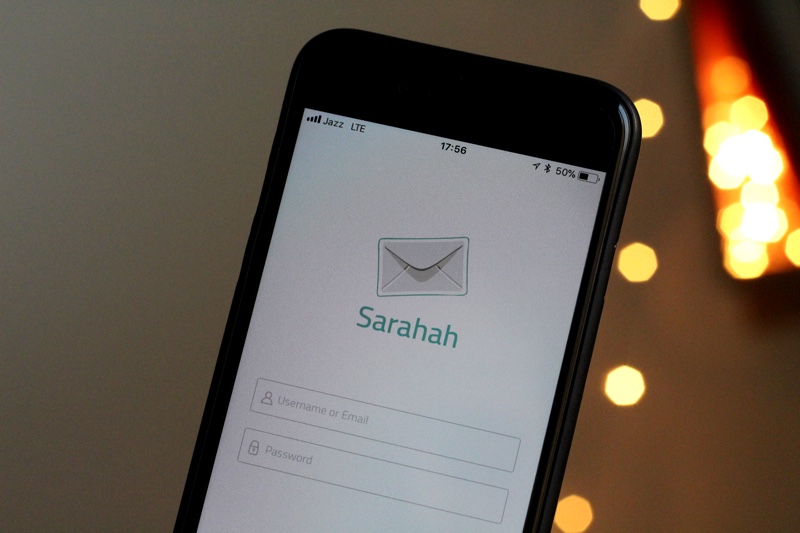 If you are sick of the 'honest feedback' app Sarahah, then you have come to right place. In this article we will show you step by step how you can completely delete Sarahah account in a few clicks. Deleting Sarahah Account isn't very simple, since you can't delete your account from the Sarahah iOS or Android app. You have to open their website to perform this simple task.
Delete Sarahah Account on iPhone
Here's the step by step guide on how to delete Sarahah account. You can follow these steps on your iPhone, iPad or Mac. All you need is a web browser.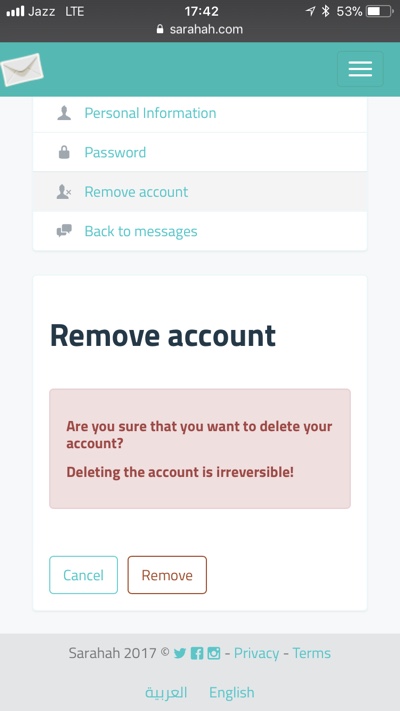 On any web browser open this link and login to your Sarahah Account. You can use any desktop browser or mobile Safari on your iPhone.
Once you are logged in click on the 'Settings' from the navbar.
If you are on a mobile device then click on the menu button from top right side of the screen and then  tap on 'Settings'.
From the Settings menu click on 'Remove Account' option.
Finally click on 'Remove' button to delete your account.
Close the tab.
Deleting a Sarahah account is an irreversible act so you won't be able to reactivate your account. If you ever want to use the app again you will have to create a new account.
Disclosure: iOSHacker may receive a commission if you purchase products through our affiliate links. For more visit our privacy policy page.