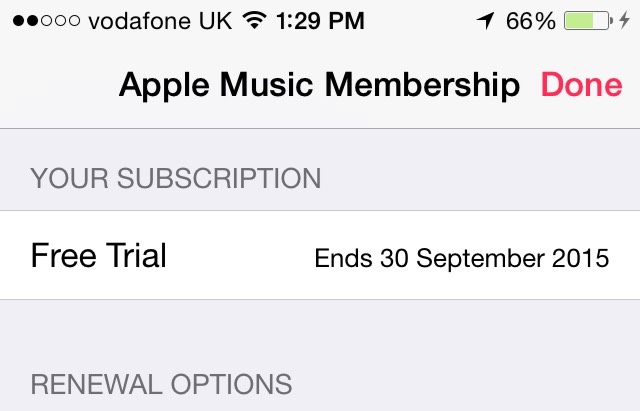 Apple Music launched nearly three months ago after the WWDC 2015 event. To allow users get the taste of its new streaming service Apple offered everyone a three month free trial, after which the service would cost a minimum of $9.99. If you have been using the free trial since the day Apple Music was launched publicly, and do not intend to buy the premium service then now is the time to disable it, otherwise you will get charged automatically. This is because to activate the trial you had to verify your payment method and agree to the auto-renewal condition.
Apple Music trials began on June 30th, and for those who signed up on day one the trial period ends on September 30th. Disabling Apple Music is fairly easy and the whole process takes a few minutes to complete. Follow the steps below to disable Apple Music on your iPhone, iPad or iPod touch.
How to disable Apple Music before getting charged
1 ) On your iOS device open Music app and tap on the 'Account' button located on top left side of the screen.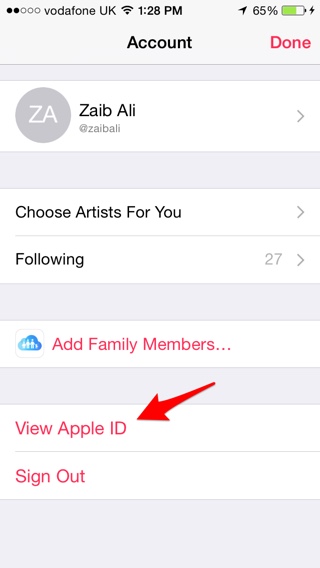 2 ) From the Account screen tap on the 'View Apple ID' option. Next look for the 'Manage' button located under 'Subscriptions' and tap on it.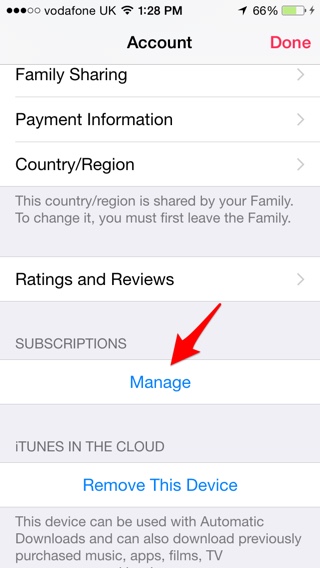 3 ) From the subscriptions page look for the Apple Music membership and tap on it. On the next page you will find an 'Automatic Renewal' toggle, simply turn it off.
That's it. Now Apple Music has been turned off from your account and you will not be charged once the trial ends.