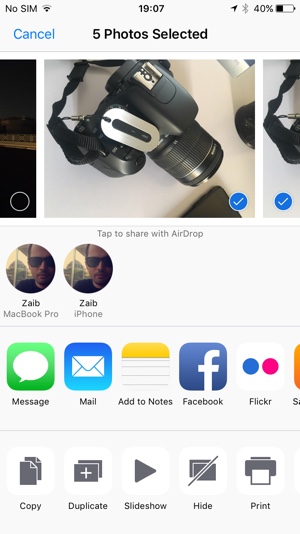 When it comes to sharing stuff iOS devices have a long way to go. It is quite a task to share content such as photos, video etc between an iPhone and a non-Apple smartphone. This is also true to some extent when it comes to sharing content between two iOS devices. The AirDrop feature however makes things easier for users by making it super easy to share photos, videos, notes, contacts, documents and other things between iPhones, iPads and even Macs. If you want to transfer multiple photos from one iPhone to another iPhone or any other iOS device, then we have got a simple solution for you. Follow the steps below to learn how to.
Transferring multiple photos between iPhones
Step 1: Unlock both iPhones (or iPads) and bring out the Control Center.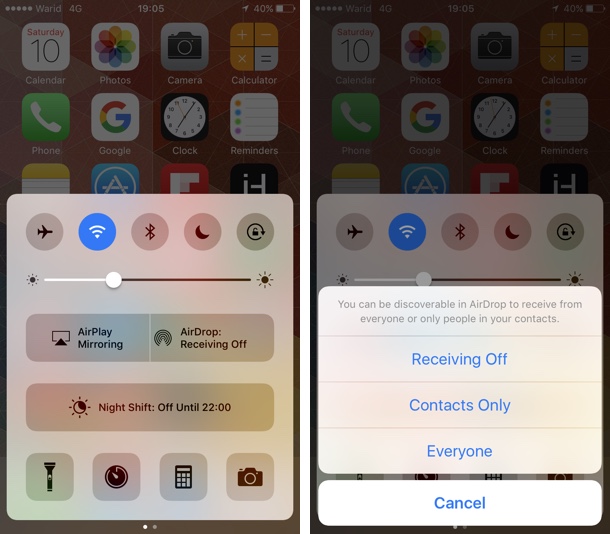 Step 2: Now tap on 'AirDrop: Receiving Off' button and from the menu tap 'Everyone'. You can also choose 'Contacts Only' if the person you want to share photos with is in your contacts list. You need to do this on both devices. Please note that this will turn on both WiFi and Bluetooth on your device. Both devices also need to be unlocked before and during transfer.
Step 3: Once AirDrop is enabled on both iPhones open the Photos app and choose all the photos you want transfer to the other device. After selecting the images tap on the 'Share' button from the bottom left corner of the screen.
Step 4: Now on the sharing menu you should see available device(s) that you can share data with. They should appear under the text 'Tap to share with AirDrop'.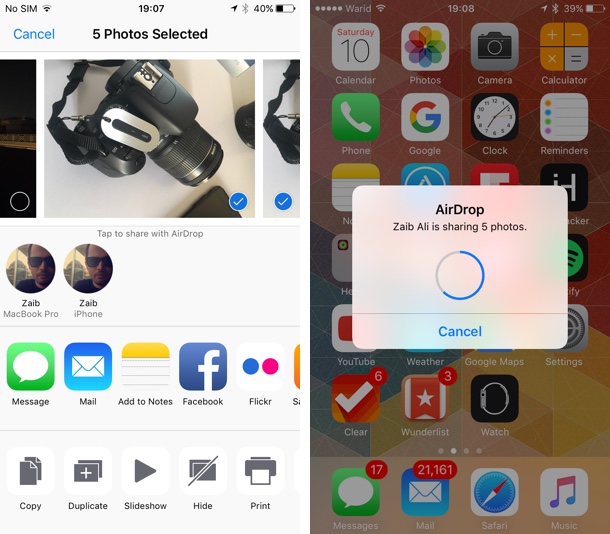 Step 5: Simply tap on the device you want to share the photos with. Also make sure to tap on the 'Accept' button on the receiving iPhone.
That's it. This is the easiest and most efficient way of transferring one or more photos between two iPhones, iPads and even Macs. Let us know if this method works for you or is there any other more efficient method that you use on regular basis in the comments section below.