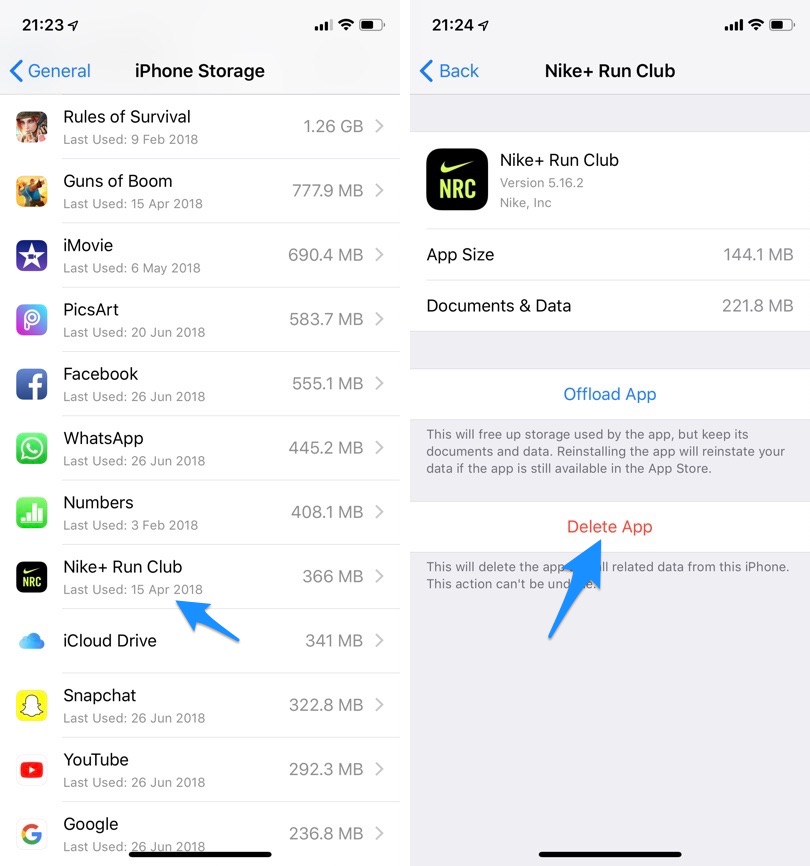 Do you have a habit of downloading every fun or remotely useful looking app from the App Store, and then later forgetting about it altogether? If yes, then you are not alone. The other day I was browsing through my iPhone's home screen and I realized how many irrelevant apps I had downloaded over the past few months, moved them into a folder and never used them since.
Unused apps on your iPhone not only add clutter to your iPhone or iPad's home screen but they also use up memory. Thankfully you can easily identify apps that you are not using and make quick decisions to delete them. As shared by Lifehacker, iOS provides a quick way to see when you last used a particular app. You can use this information to determine if an app that you haven't even opened in a long time deserves to be on your iOS device or not.
You can see when you last opened an app by going to Settings > General > iPhone Storage. There you can scroll down to find a list of installed applications. As you go through the list you will see you can see information on when the app was 'Last Used'. You will either see the date an app was last launched or 'Never Used' text, which suggests an app was never launched after being downloaded. You will also be able to see the size of the app, letting you see how much space the said app is taking on your device.
All this makes the process of finding an app you don't use and making the decision of deleting that app much more easier. You can quickly delete the app by tapping on it from the list and from the next screen tapping on the 'Delete App' button.