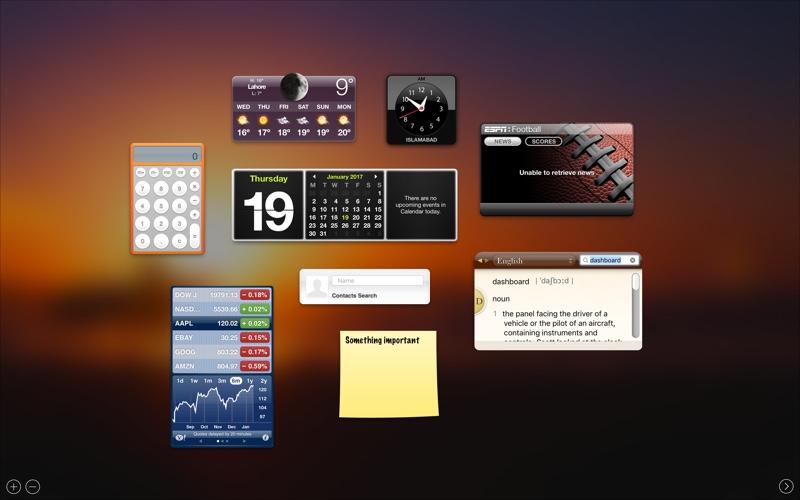 Many new macOS users don't know that there is a Dashboard feature on their Mac, that allows them to have mini applications or widgets on a separate screen. With these widgets users can have access to fun and useful information without having to open applications. The 'Dashboard', which houses the widgets can have its own page accessible through a swipe gesture on the desktop or appear as an overlay.
Dashboard was once an important feature of macOS, however these days it is disabled by default. Those who want to use this feature can enable it from System Preferences. Some of the widgets you can add on Dashboard include weather, calculator, stocks, sticky notes, clock, calendar and more. Read on to learn about how to enable Dashboard on macOS.
Enable Dashboard Feature On The Mac
1. From the menu bar click on the Apple logo and then Open 'System Preferences…'.
2. Once System Preferences has opened click on 'Mission Control' settings.
3. On the Mission Control Settings screen look for 'Dashboard:' and select 'As Space' from the dropdown menu.
If you want to make the Dashboard appear as overlay instead of a separate page then select 'As Overlay' from the menu. You can then access Dashboard by pressing 'fn + F12' buttons.
4. Once Dashboard is enabled you can access it by performing a right slide gesture on the trackpad or Magic mouse. Alternatively you can press 'fn + F12 buttons'.
Disclosure: iOSHacker may receive a commission if you purchase products through our affiliate links. For more visit our privacy policy page.